Havre de Grace has been graced with many wonderful visitors over the centuries – famous and not so famous, infamous and a few notorious! Our casual historian of HdG will share some of these stories throughout the year.
Today, we share the visit of Senator John F. Kennedy on May 14, 1960.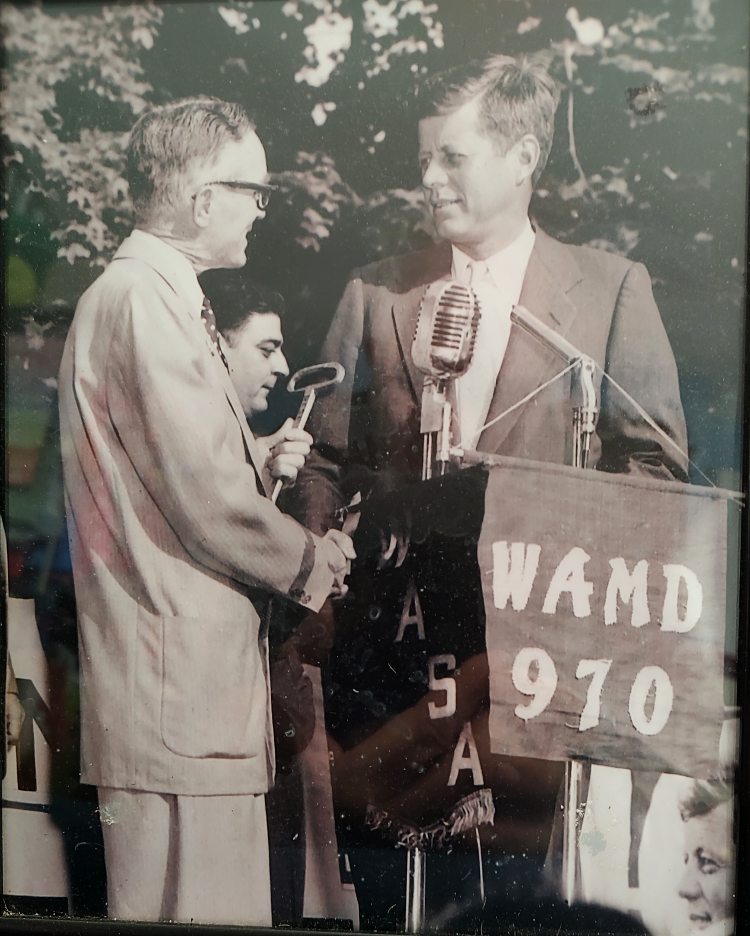 There are many stories of various Havre de Gracians meeting Kennedy. He was, after all, a friend of Senator Tydings, who was key to his election success in 1960. Below is a quote from a recorded interview with Joe Tydings.
Thanks to the McLhinney Family once again, we have this great photo of the Key to the City, presented to Senator John F. Kennedy. Maybe one day we'll have the actual key displayed in our Havre de Grace History MuZeum!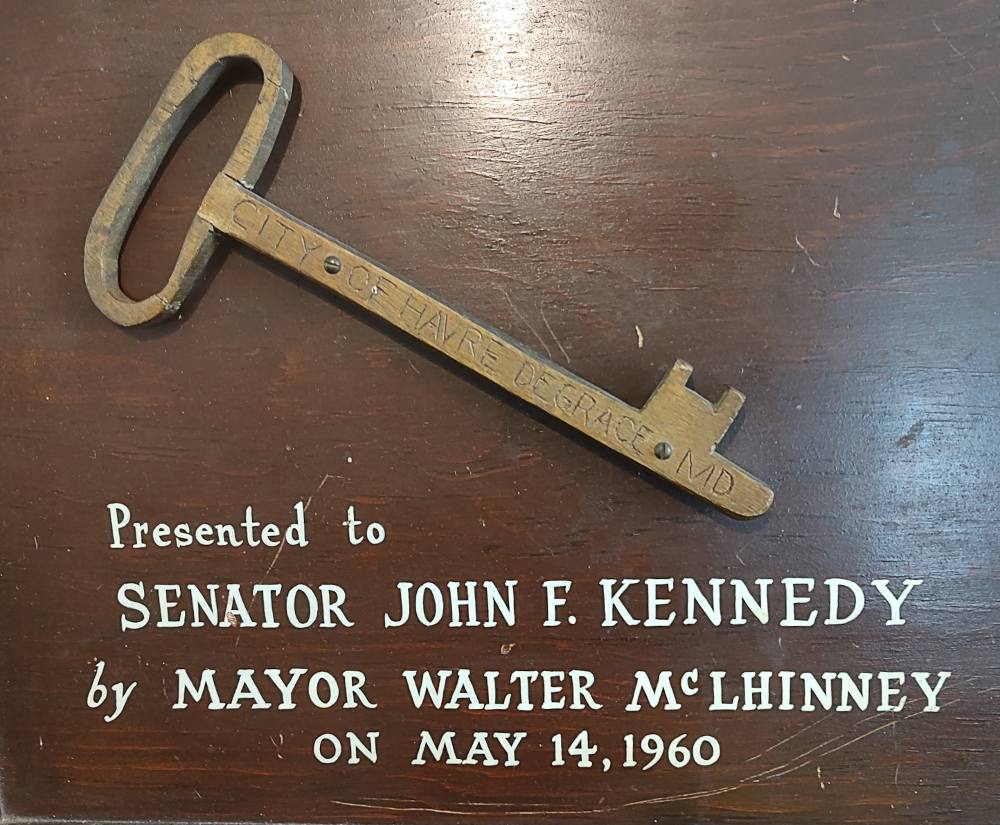 We thought you might find it interesting to read the itinerary of Kennedy's tour in Maryland at this time.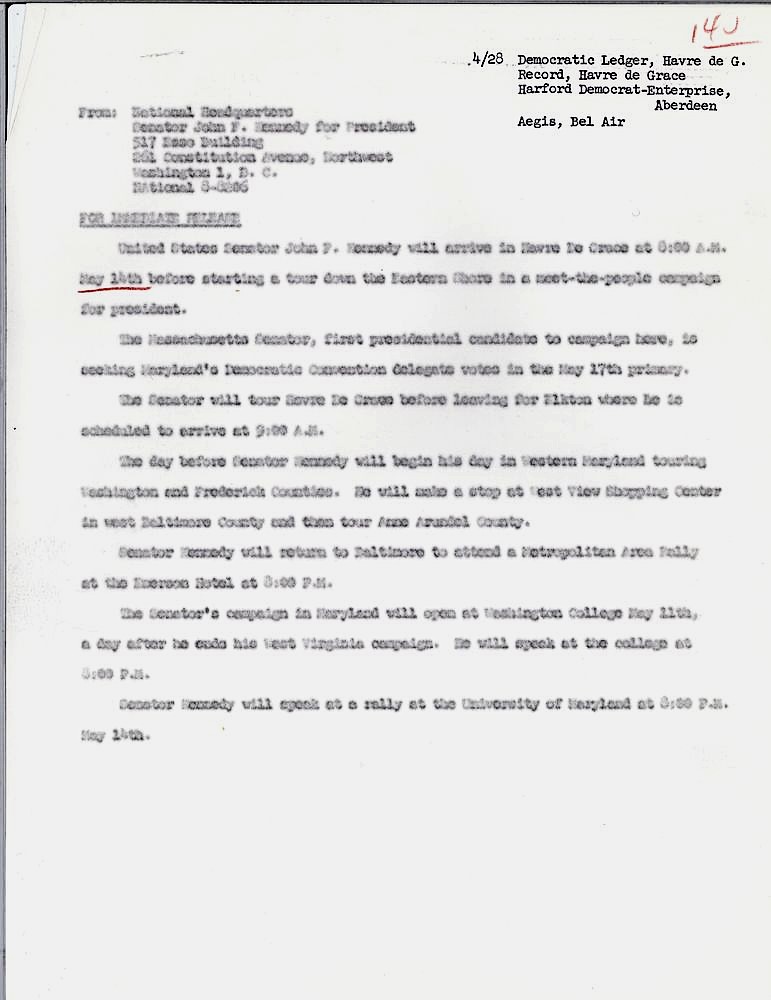 In the video, our casual historian of HdG makes reference to Clinton's visit. We'll share details for that in another episode!
If you haven't already, you might also enjoy the Interview with Charlie Mike where he shares another local encounter with the Kennedys.
Do you have any items referencing famous, infamous, and/or notorious visitors to Havre de Grace? We'd love to share them and the story! If you want to keep the original, we'll take a photo or scan the item and give it right back.
REMEMBER, don't throw the Havre de Grace 'stuff' out when you're cleaning out a home, settling an estate, or just 'downsizing,' without checking in with George. Don't give him cause to cry!!!
Our 'casual historian' is always waiting for your stories and any memorabilia you may want to share.
Please SHARE these posts and SUBSCRIBE to his youtube channel.