Lockhouse to Lighthouse,
Havre de Grace – the meeting place Magazine
and HdG Stories
IWRITER-PUBLISHER-QUESTER
Story Gatherer
An idea person, first and foremost, Ellie loves to share stories. Whether your story or her story, connections matter most.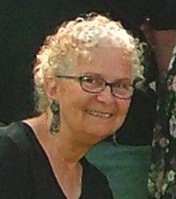 Moving to Maryland, her next creative adventure was a tourism publication for the city of Havre de Grace. Lockhouse to Lighthouse, which later became Havre de Grace ~ the Meeting Place, a full-color magazine featuring articles highlighting local businesses, history, the arts, events, and community members. Residents and visitors alike were given a unique eye to all the community has to offer.
For several years, Ellie also gathered stories from locals who shared both their own stories and the spirit of the community.
With the arrival of the covid virus, many things changed. They changed quickly. The magazine closed.
Ellie is thrilled to share the local publication's articles with everyone. And it fits perfectly with George Wagner's, our casual historian, site for his Havre de Grace History MuZeum.
Enjoy! These articles may help fill in the gap of the last 20+ years!
ARCHIVES
Lockhouse to Lighthouse 1998 – 2002
CLICK HERE TO DOWNLOAD a pdf
Lockhouse to Lighthouse 2003-2005
 coming soon
Havre de Grace – The Meeting place 
CLICK HERE for our archives page for specific articles
The full-color magazine was published from 2006-2011. Then in 2018, a friend asked me to bring it back. It was flourishing through spring of 2020, when we had no idea what would happen with store closings, etc due to Covid-19. So I quit publishing and hibernated.
INTERVIEWS and PODCASTS
CLICK HERE to go to the page with our interviews.
There are at least 14 interviews with a wonderful variety of residents of Havre de Grace. It's my hope that once I get this all on George's Havre de Grace History site
( bahoukas.net ) that I can finish up the materials I presently have and possibly record and transcribe more.