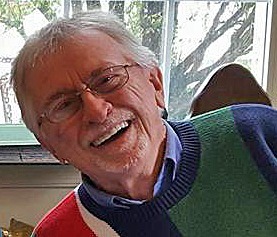 Philip J. Barker

b. 9/24/1934
d. 7/17/2019
interviewed: 12/7/2016
In keeping with our focus on Veterans this Memorial Day 2023, we thought we'd share this interview with Phil Barker.
американский шпион
If you're wondering about the title, it's Russian for "American Spy." It's part of Mayor 'Phil's' story.. listen in for the details.
Born in Salisbury, MD in 1934, Phil Barker never expected to go to college. Although poor, his childhood was rich in experiences. He and his friends were creative and ambitious. Listen as he shares the story of learning to drive – literally – while taking his driver's test! Do you know what 'doffing' is… keep listening.
Entering the Army toward the end of the Korean War, he discovered that he had the ability to learn a language – and chose Russian. He worked for the Army Security Agency.
Here's an interesting link to a story about the ASA.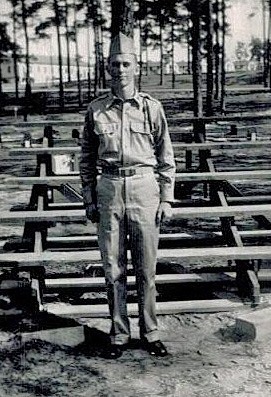 Basic training was difficult,
interesting, exciting, fun, and tiresome. But it was well worth the strenuous days in the field in all kinds of weather. I know war is terrible and you would never want your son or daughter to serve in the military during wartime, but it is an experience that every young man (not necessarily woman) should have before they start their careers or get married. It certainly was an experience that greatly helped me in growing up.
FROM PHIL BARKER'S MEMOIRS 2018
The ASA, during the majority of the years of its existence, was largely a "Cold War" operation. ASA enlisted troops were usually recruited from those scoring in the top 2% of scores in aptitude tests given during initial induction.
Click the link for a bit of history on the ASA and its role in Korean War!
He returned to DuPont in Seaford, Delaware following his Army years and soon realized he wanted more than factory work. Taking advantage of the G.I. Bill, he entered college at Salisbury. Oh… there's much more. He played baseball, married and had two children, and enjoyed a 31-year career with J.M. Huber Corp. (now Evonik) in Havre de Grace. When his children were in their late teens, he married "Charlie" (May) whom he lost in 2013 to cancer after a long fight. He and "Charlie" actually had a couple of small businesses in historic downtown Havre de Grace, were both professionals, both enjoyed actively participating in community organizations and loved to travel.
Phil Barker has been active in many community organizations since moving here in 1961 as well as having spent a total of 8 years on the city council, was Mayor of the City of Havre de Grace, and also sat on the Harford County Council. Though not born here, he gave great energy to our city and is a wonderful thread in the tapestry of our community!
This is only an excerpt. In the full-length interview, he discusses his love of writing and the three novels he's authored, the ups and downs of running for public office, his desire to major in Law and the path life took him in relation to this dream, and more.