Havre de Grace has a proud history when it comes to Veterans. In this episode, we feature the WWI uniform of John D. Franko, donated by his daughter, Margaret Dawson, and delivered to us by Larry Hawkins, her husband. (Keep scrolling for more details and an article by Diane Klair on the history of the Joseph L. Davis American Legion Post 47.)
Here's our 'casual historian' with video 3 of 6 related to the military for this Memorial Day Weekend.
John D. Franko, born in Greece, joined the U.S. Army on January 30, 1918.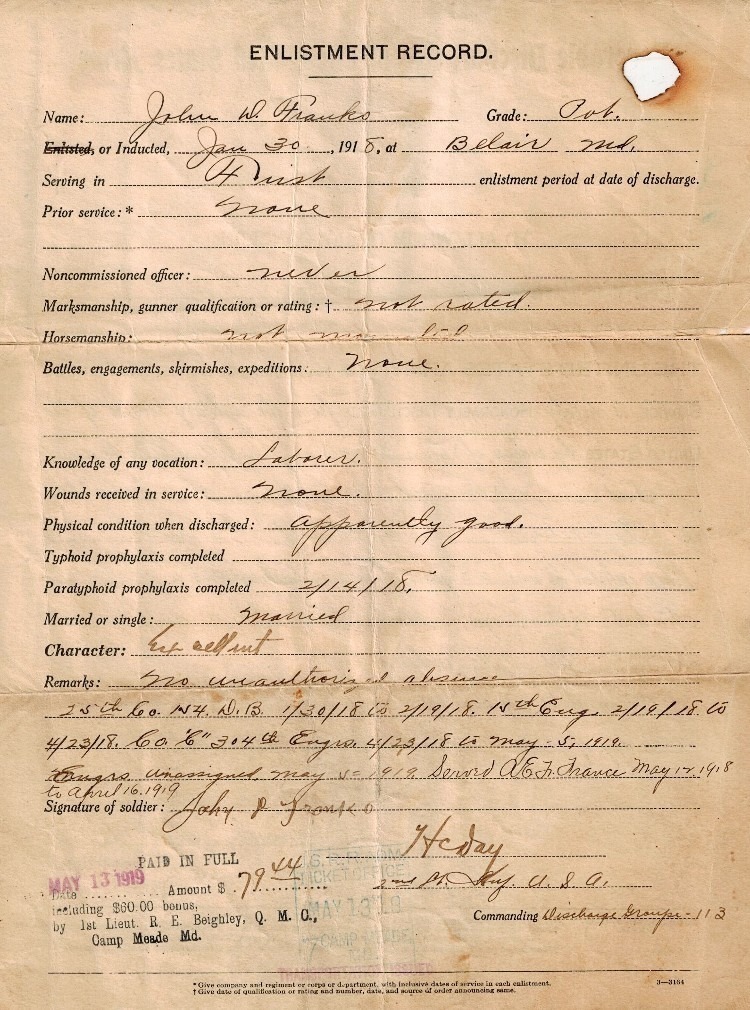 He was honorably discharged on May 13, 1919.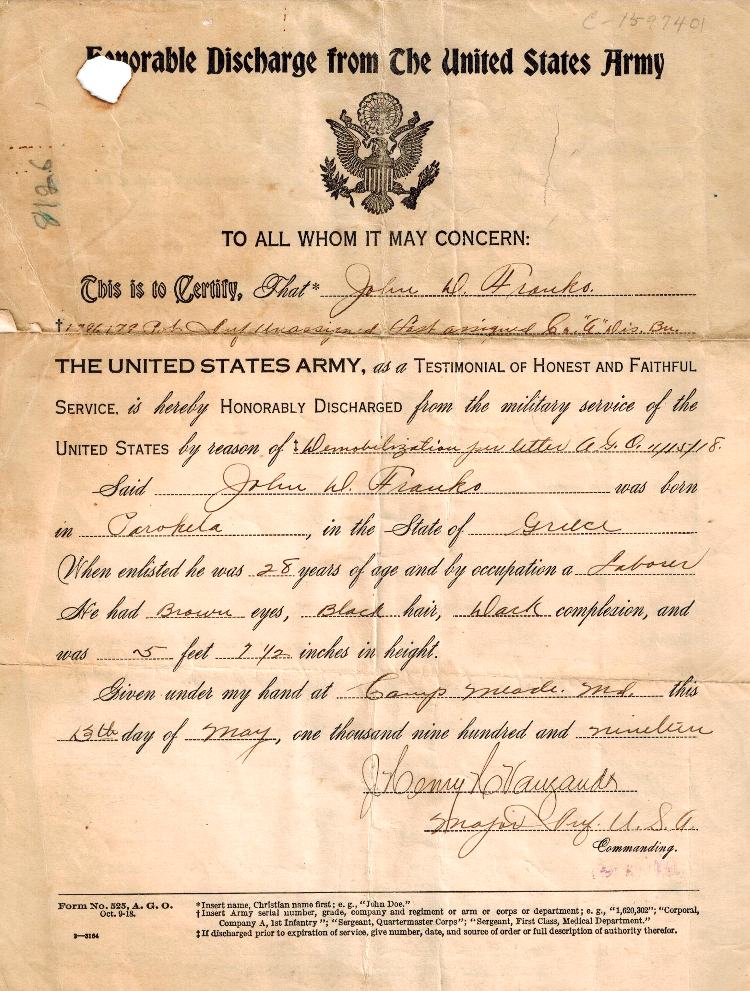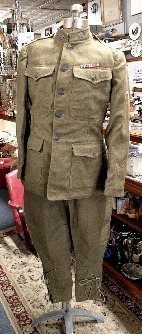 This WWI uniform was worn by John D. Franko, originally from Greece. He served from January 30, 1918 and was honorably discharged May 13, 1919. The uniform and papers were donated to our Havre de Grace History MuZeum at Bahoukas Antique Mall by his daughter, Margaret Dawson.
We also note that the following image highlights twenty years of service, signed in 1959, for the Dept. of the Army at APG (Aberdeen Proving Ground) for John Franko. His service is appreciated.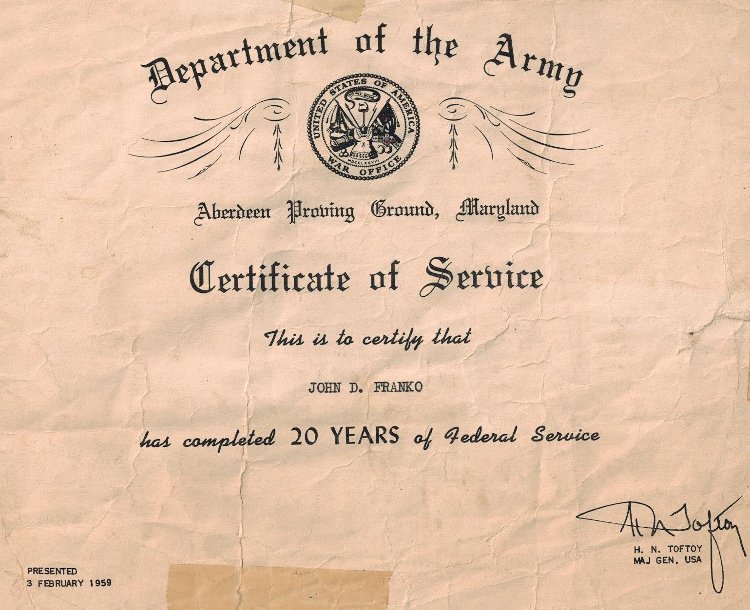 Joseph L. Davis honored for his service
We encourage you to read the story by Diane Klair from the 2019 Spring Havre de Grace Magazine about the Centennial Celebrations for, and a brief history of, the Joseph L Davis American Legion Post 47!
Centennial-Celebration-American-Legion-Post-47

You'll learn of the letter Joseph L Davis sent his mom just 3 months prior to his death in WWI. He was the first WWI casualty from Havre de Grace.
CONGRATULATIONS to the new Living War Memorial Museum at the Legion!
We also want to support our local legion and mention their new Living War Memorial Museum that will be opening soon. Here's the LINK TO THEIR FACEBOOK PAGE.
REMEMBER, if you have any info or materials you want to share with us, please contact the 'casual historian' or the American Legion. We share materials and look forward to sharing the community veterans' stories.
Don't throw the Havre de Grace 'stuff' out when you're cleaning out a home, settling an estate, or just 'downsizing,' without checking in with George. Don't give him cause to cry!!!
Our 'casual historian' is always waiting for your stories and any memorabilia you may want to share.
Please SHARE these posts and SUBSCRIBE to his youtube channel.