His love of this city shines through his commitment to the community.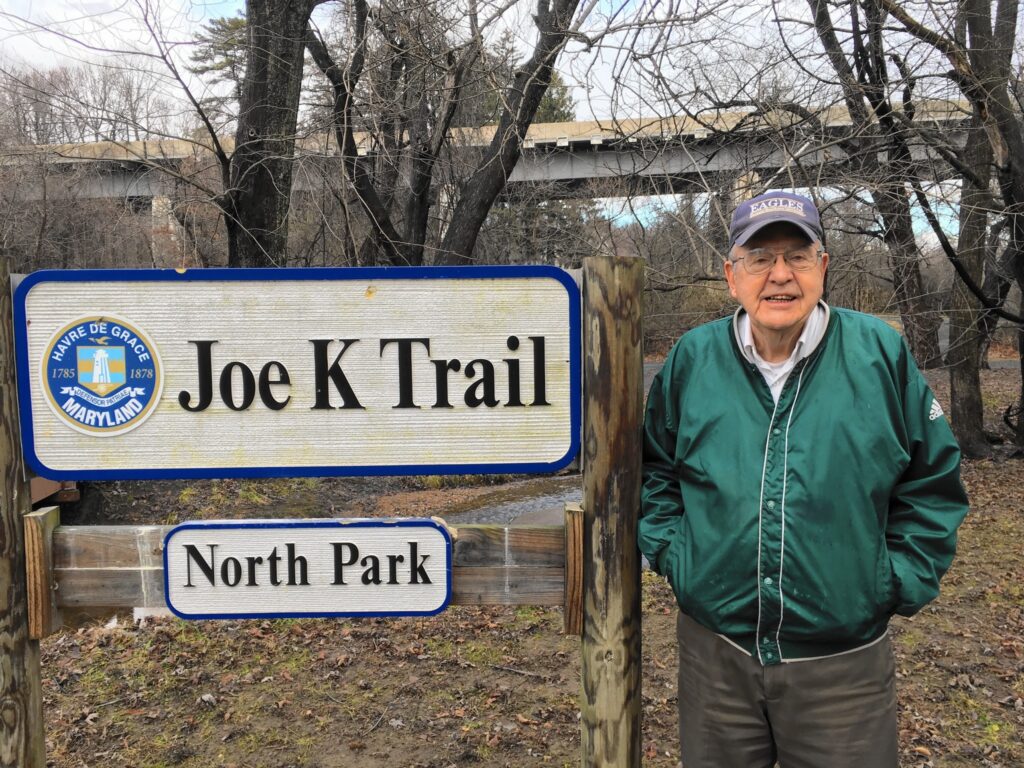 Joe "K" Kochenderfer
b: 5/8/1934     
interviewed 2016
Joe Kochenderfer with his wife, Sara, moved to the area in 1959 for Joe's new job at Aberdeen Proving Ground. Within the first year, they ended up moving to Havre de Grace, choosing one of the first Poldi-Hirsch spec houses, which has been 'home' ever since.
Joe is a fine example of making a new city 'home.' Once settled in, he soon was involved with Cub Scouts and Boy Scouts, city council and city planning commission, and a Girls' Softball Program (before it was available through Little League). In 2009 at the age of 75 and after 20 biking adventures with the Scouts, he fractured his pelvis on a long-distance biking trip from Cumberland to D.C. on the C&O Canal, ending his biking adventures. He also has been very involved with the city's recycling program, the Susquehanna Museum at the Lock House, and the Greenways programs.
Joe talks about using machines at APG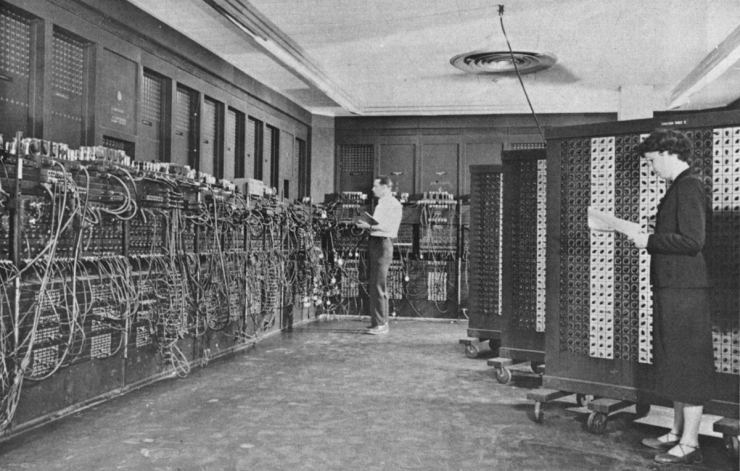 The Joe "K" Trail (officially the North Park Trail) on the north end of town is a tribute to Joe's steadfast commitment to an idea. In interview 8 we'll share information on the trail. Although he says he's a 'glass half-empty' kind of guy, he is most certainly a remarkable example of being an active, committed citizen – a fine example of the individual threads of our residents creating the beautiful tapestry of our city!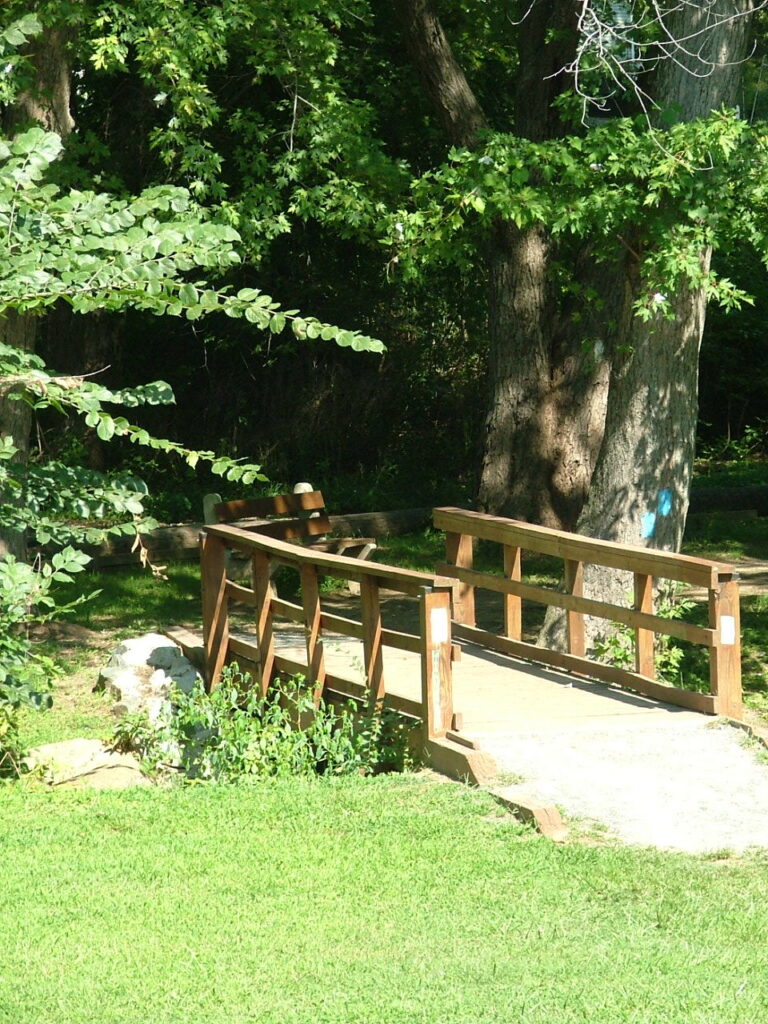 Here are some links you may enjoy perusing:
MONROMATICS calculating machines
Enjoy! And watch for our next Wednesday interview!