The featured image is George, our 'casual historian', at his 80s Ladies Friday morning meet-ups with Dorothy, Julia, and Priscilla. (L to R)
Are You From Havre de Grace?
Yep, that's one of the first questions our 'casual historian' will ask if he sees you looking at the stack of old photos on the counter at Bahoukas Antique Mall. They'll quite often share that they're from here, their family is from here, or even generations of their family are from here.
One day two ladies, Rochelle and Melanie, came in and they mentioned that their mother, Dorothy, was the person he would want to talk to about Havre de Grace. It turns out that every Friday morning she meets friends at Java by the Bay Coffee Shop on N. Washington St.
6 Years Strong
For the last six years, George has been meeting Dorothy and the 80s Ladies – Dorothy, Julia, and Priscilla. He'll take photos to their coffee meeting and they'll be able to tell him names of people, places, and often a good deal of facts about them.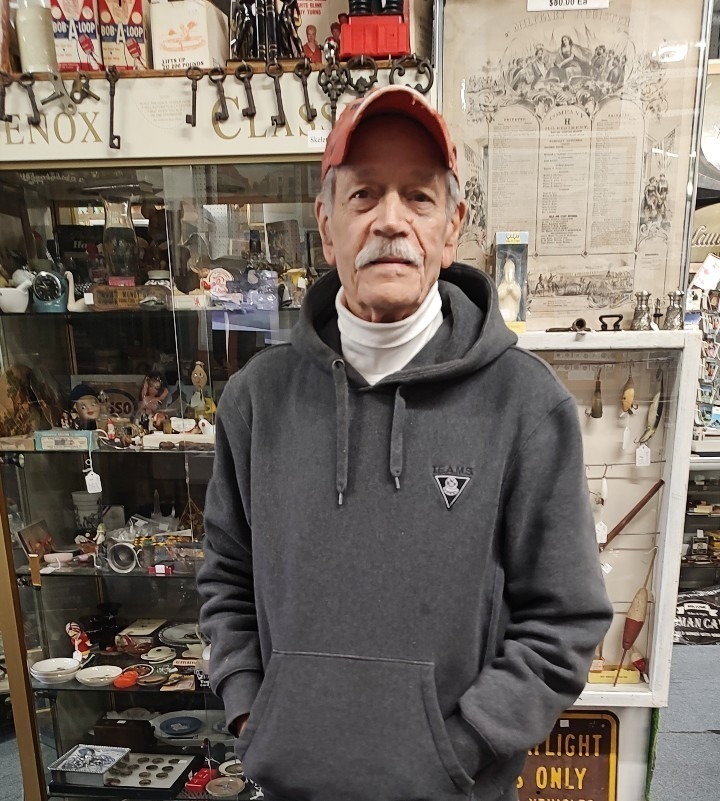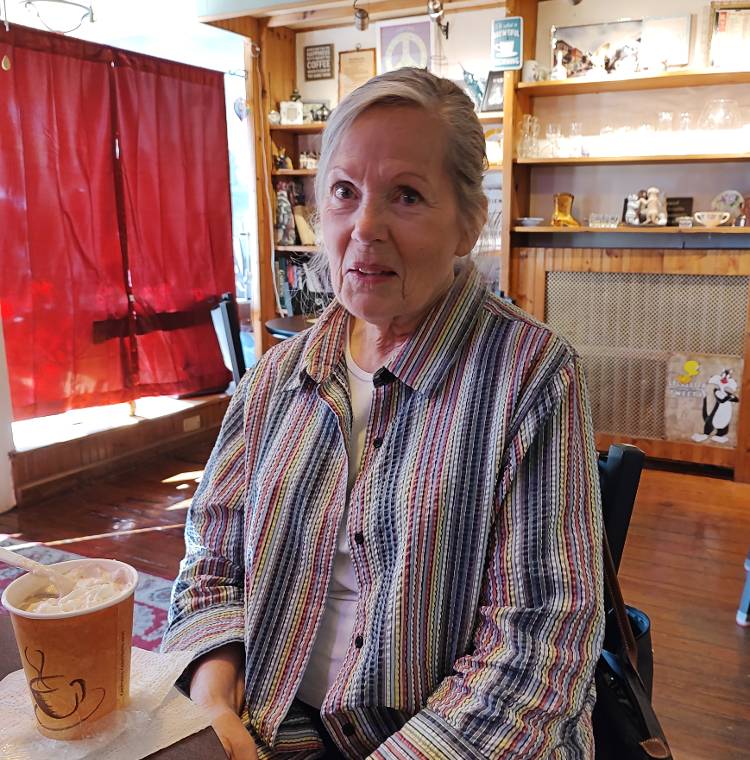 A couple of other people who are great sources of information are George Buck, or "Bucky" as most know him, and his sister, Helen. (seen above)
The other group that's there frequently is Richard Elliott – "Dickie", his wife Sharon, and their son Ben. (seen below)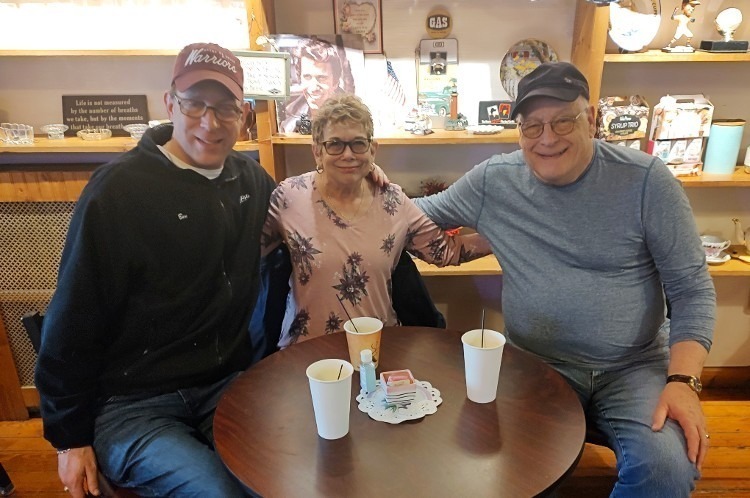 One example of this group 'expertise': One day George took up a couple of photos sent to him by Harry Jones, who is now in Florida. Not only could Bucky name every individual in the photo, but he also pointed out his own picture in the baseball team photo and proceeded to name all the others.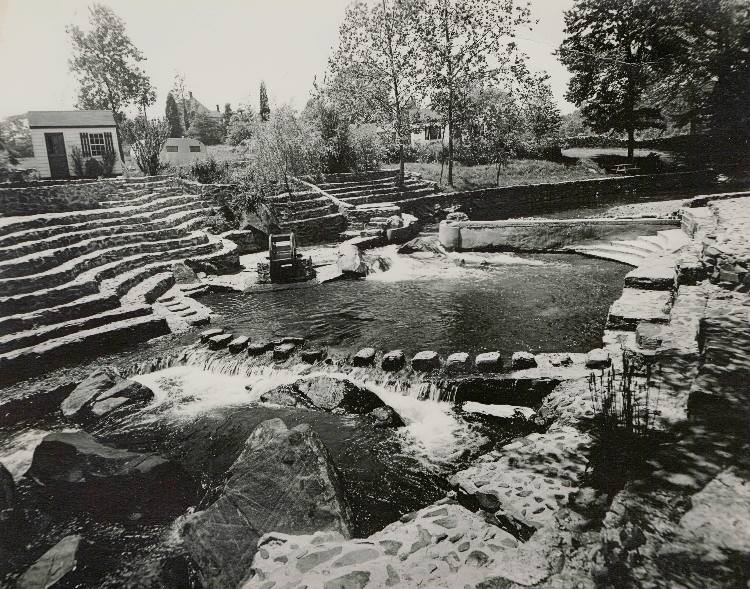 One of the other photos I had was of a beautifully landscaped swimming hole. My 80s Ladies didn't seem to know where or what it was, but "Dickie" said, "I know where that is. That's Dr. Wolbert's up on Robin Hood Road." It turns out that this is gone and is now a trailer park. WOW!
And finally, my 80s Ladies, especially Dorothy, knew everyone in this picture. I think she actually could have dated a couple of them. I'm not sure!



(Uh oh, Dorothy might be mad at me for this little joke."

Seriously though, the 80s Ladies have been an awesome resource and great friends.

George 'Bahoukas' Wagner, our 'casual historian'
Helen and Ron, owners of Java by the Bay, have also been helpful. And we especially thank them for their hospitality and the opportunity to meet and enjoy a great cup of coffee while we go back in time!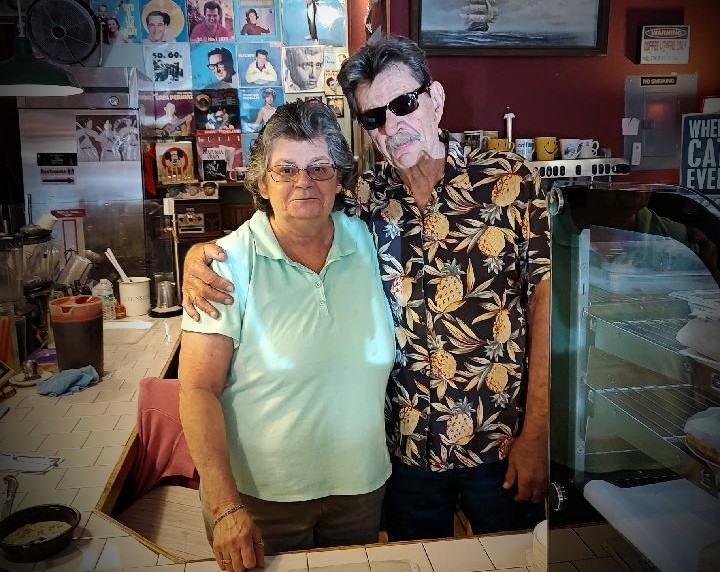 If you'd like to join us to share your memories, we're usually there at 9 on Friday mornings!
In the meantime, remember, don't throw the Havre de Grace 'stuff' out when you're cleaning out a home, settling an estate, or just 'downsizing,' without checking in with George. Don't give him cause to cry!!!
Our 'casual historian' is always waiting for your stories and any memorabilia you may want to share.
Please SHARE these posts and SUBSCRIBE to his youtube channel.