In an earlier post, we discussed Havre de Grace game memorabilia. In this episode we share more photos of the HdG~opoly game and two interesting card tables from the 1940s and 1950s that sport a tabletop of advertising.
Our casual historian of HdG shows off his Havre de Grace~opoly game. Now that he has two, one is still in its original packaging and the other is opened and he can share more photos.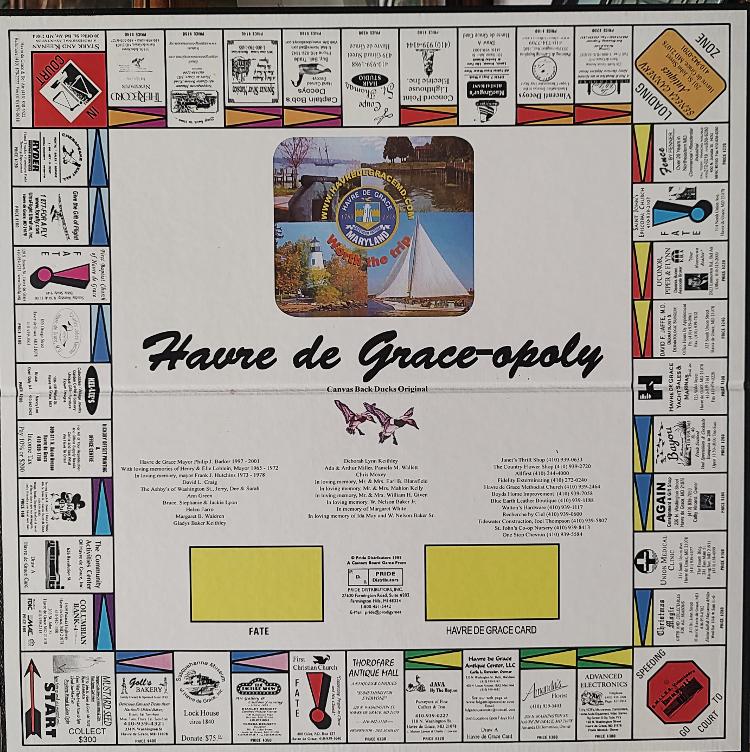 This game was a fundraiser for St. John's Episcopal Church in 2001. Based on the 'Rules,' it sounds like fun!
CARD TABLE ADVERTISING
You've most likely seen the paper advertising mats in your favorite diner. But in the 1940s and 1950s, Havre de Grace had card tables available that were filled with advertising. We aren't sure who sponsored this project, possibly the Chamber of Commerce.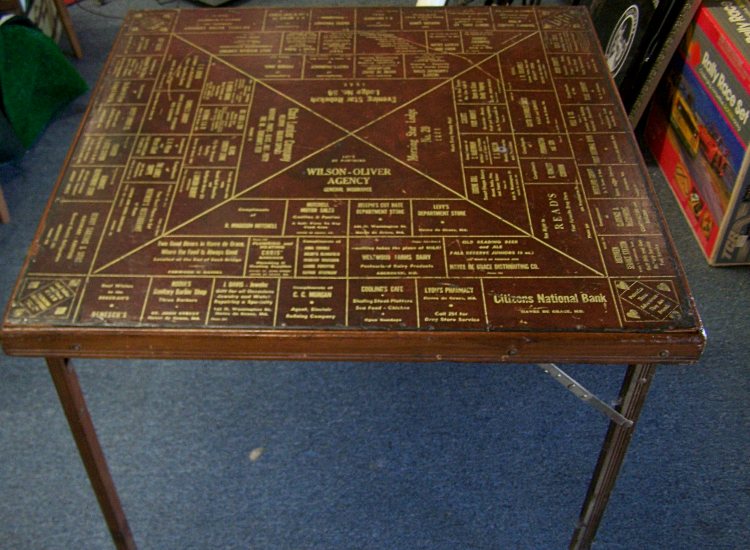 Remember, you can click on the image to enlarge it. Do you recognize any of the businesses from the 40s? Or do you see one that you had forgotten about?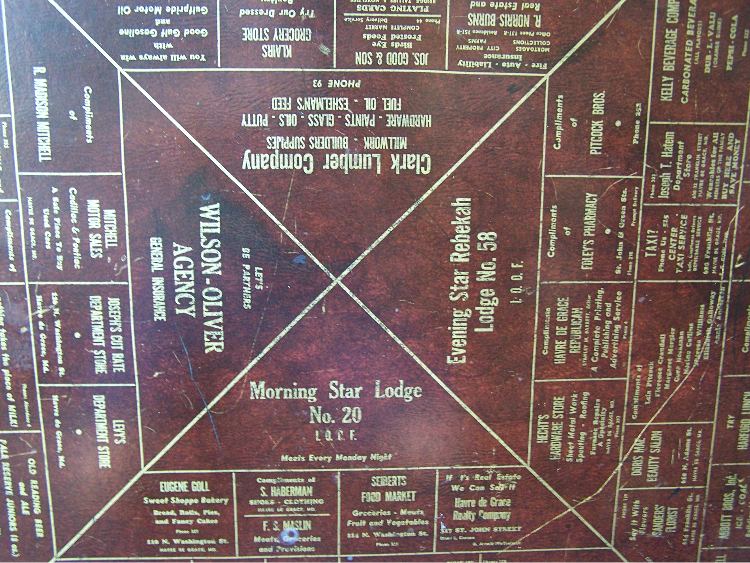 There's also one from the 50s hanging on the wall behind George (in the video). Believe it or not, this kind of Havre de Grace memorabilia often presents us with a new search. Sometimes, it can give us an answer to a question we might have.
Thank you, Mr. Lay, for this great piece of Havre de Grace memorabilia!
Do you have a promotional game or toy from Havre de Grace that you'd like to share with our "casual historian?"
Remember, don't throw the Havre de Grace 'stuff' out when you're cleaning out a home, settling an estate, or just 'downsizing,' without checking in with George. Don't give him cause to cry!!!
Our 'casual historian' is always waiting for your stories and any memorabilia you may want to share.
Please SHARE these posts and SUBSCRIBE to his youtube channel.