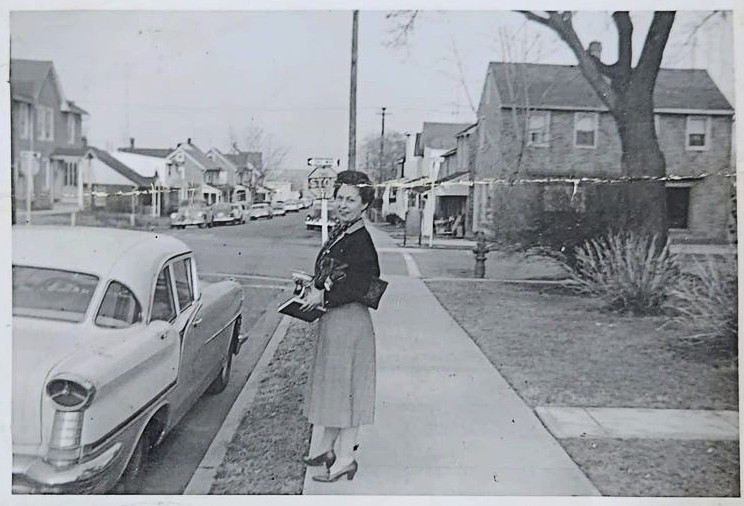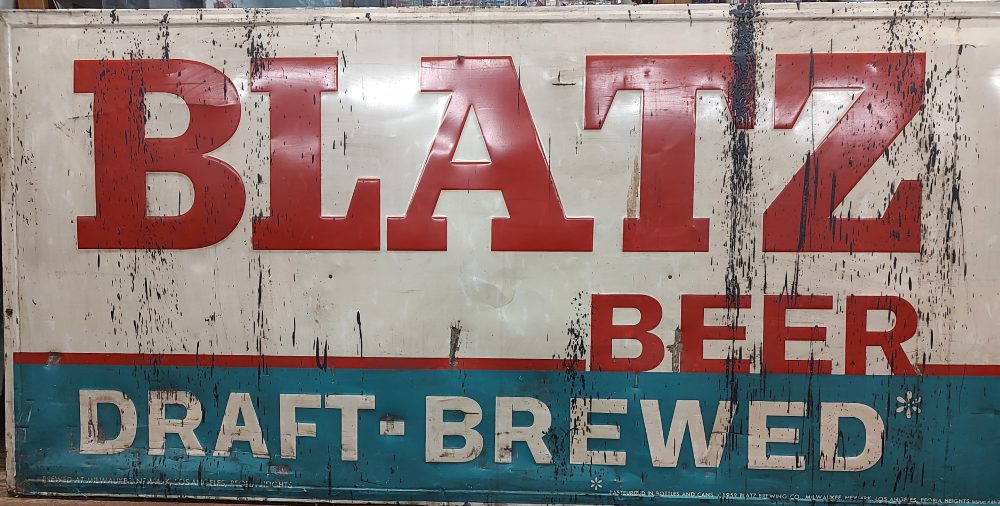 The 'old Pabst building' is now painted black. But this building holds a great deal of history tucked into its frame. Today our casual historian of HdG shares a bit of history and memorabilia from the Havre de Grace Distributing Co. owned and operated by the Asher family.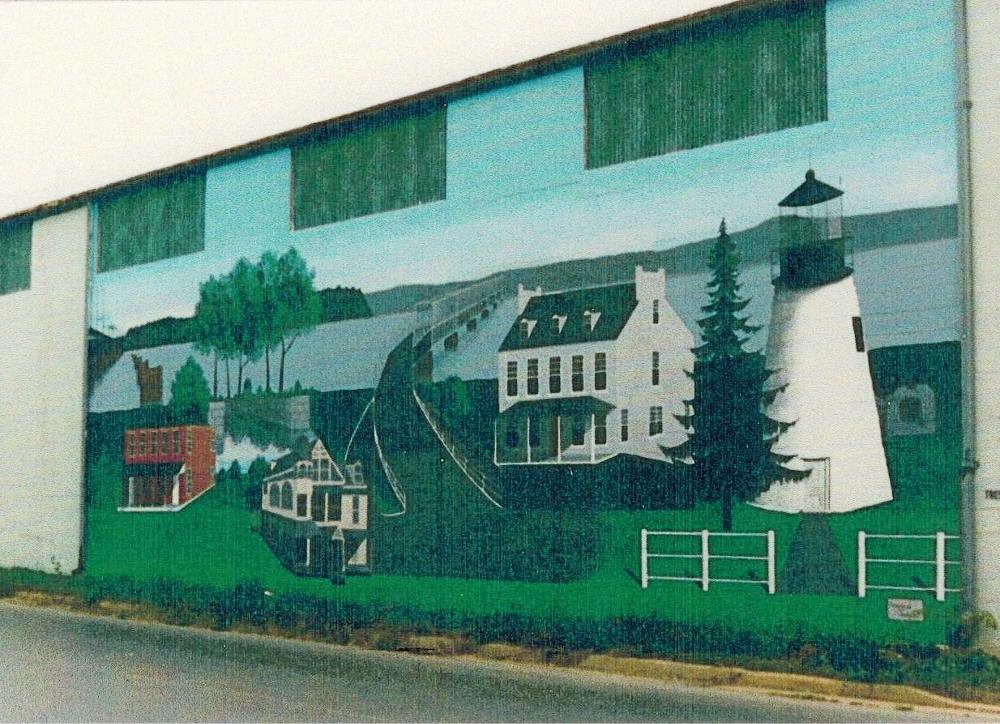 After the repeal of the 18th Amendment to the Constitution (which was the beginning of the Prohibition era in the U.S.), the 21st Amendment allowed Americans to drink legally once again. This was December 5, 1933. Shortly after this, Arthur P.G. Asher opened his beer distributorship: Havre de Grace Distributing Co.
When Mr. Asher died in 1942, his daughter, Kathryn, took over the operation. In the newsletter from Old Reading of 1942, they mention that Kathryn was "the first woman distributor on our books."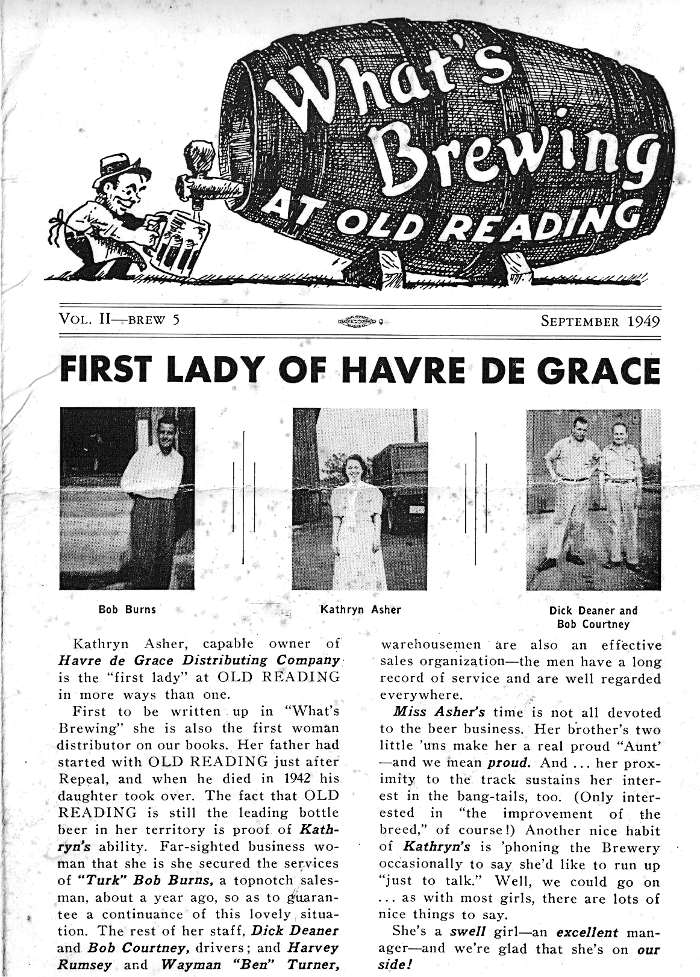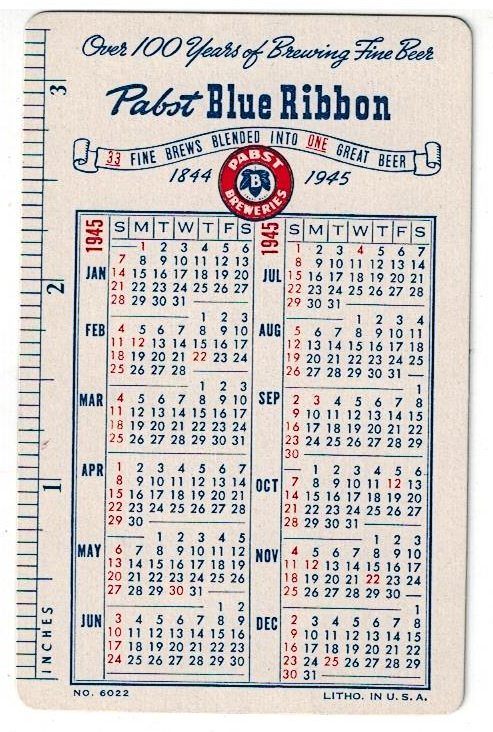 A couple of advertising pieces from the 1940s for Havre de Grace Distributing Co. and owner Kathryn Asher.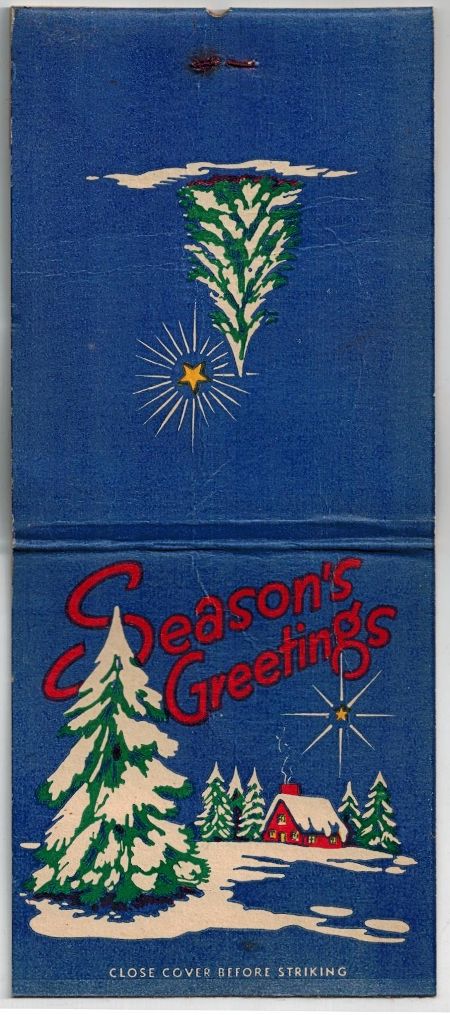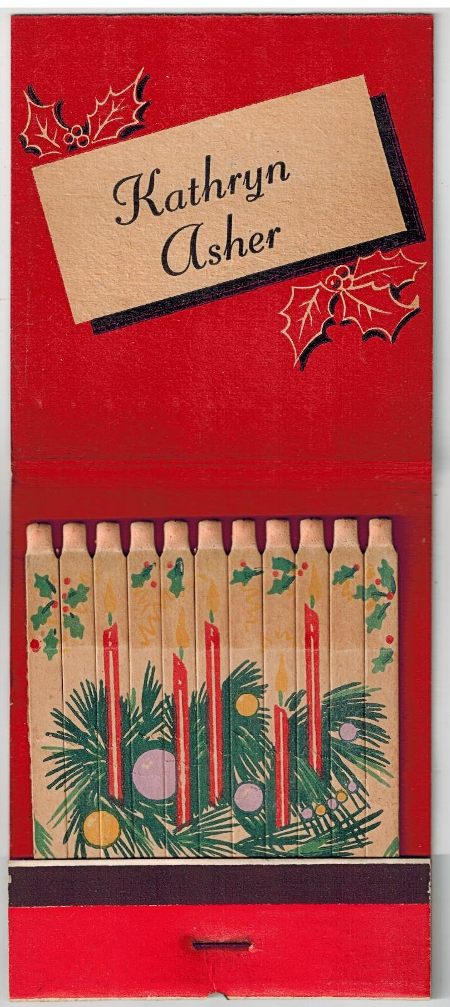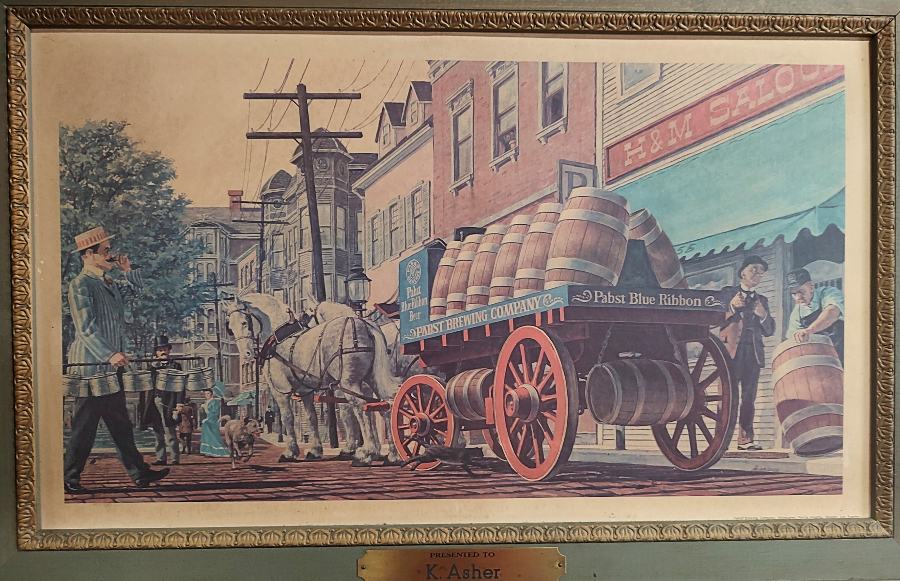 Kathryn Asher was an active member of the community and loved family. She was a devoted member of St. Patrick's Catholic Church where she taught Sunday school. She was a Charter member and Charter President of the Harford County/Havre de Grace Soroptimist Club. She managed the family-owned business, Havre de Grace Distributing Company, a wholesale beer and wine distributor from 1944-1993. She died in 2018 at the age of 86.
VonMercier now resides in the old Pabst building. Check out their website and enjoy the new Arosa EV Hovercraft!
Special thanks to Dave Asher and Page Asher Mitchem (and the Asher Family)
for the memorabilia, stories, photos, and much more.
CLICK HERE for a link to breweries and wineries within 25 miles of Havre de Grace.
REMEMBER, don't throw the Havre de Grace 'stuff' out when you're cleaning out a home, settling an estate, or just 'downsizing,' without checking in with George. Don't give him cause to cry!!!
Our 'casual historian' is always waiting for your stories and any memorabilia you may want to share.
Please SHARE these posts and SUBSCRIBE to his youtube channel.