The keychain is of the C&P Telephone Co. Truck.
The family of the Estate of Frances Zellman (not related to the Zellmans of Zellman Funeral Home) brought our 'casual historian' a few very special items for the Havre de Grace History MuZeum in Bahoukas Antique Mall. Frances Zellman gave 30 years of service to our local C&P Telephone Co. (Chesapeake & Potomac). At one time C&P was located in the McCombs building (corner of Union & Franklin), later it moved across the street (Franklin), in the 1940s-1950s it moved to 319 Stokes Street, and in the 1960s it moved to 650 Fountain Street.
For her 30 years of service, Frances received this beautiful watch with an inscription on the back that reads "Frances Zellman 30 yrs of service C&P Telephone."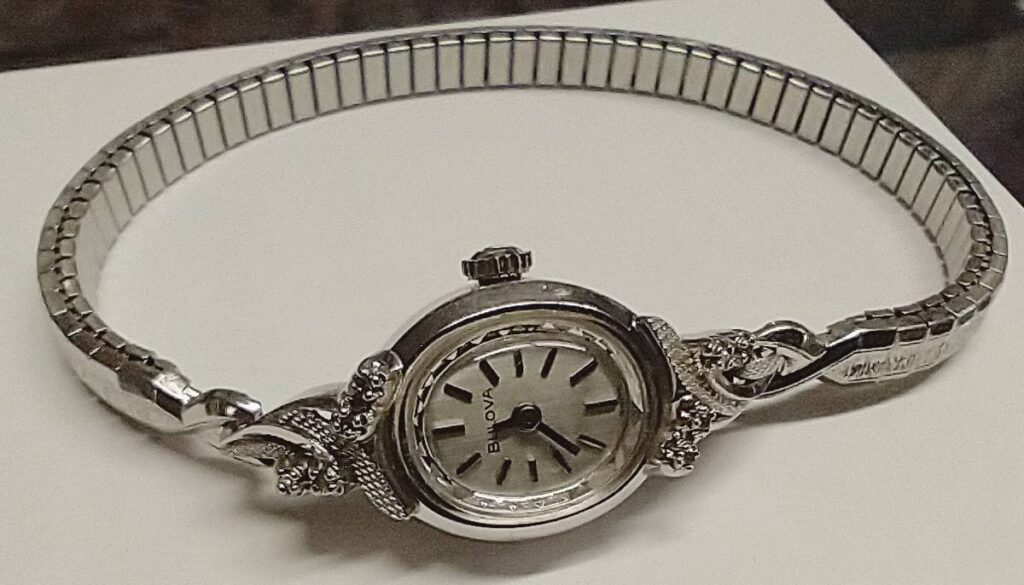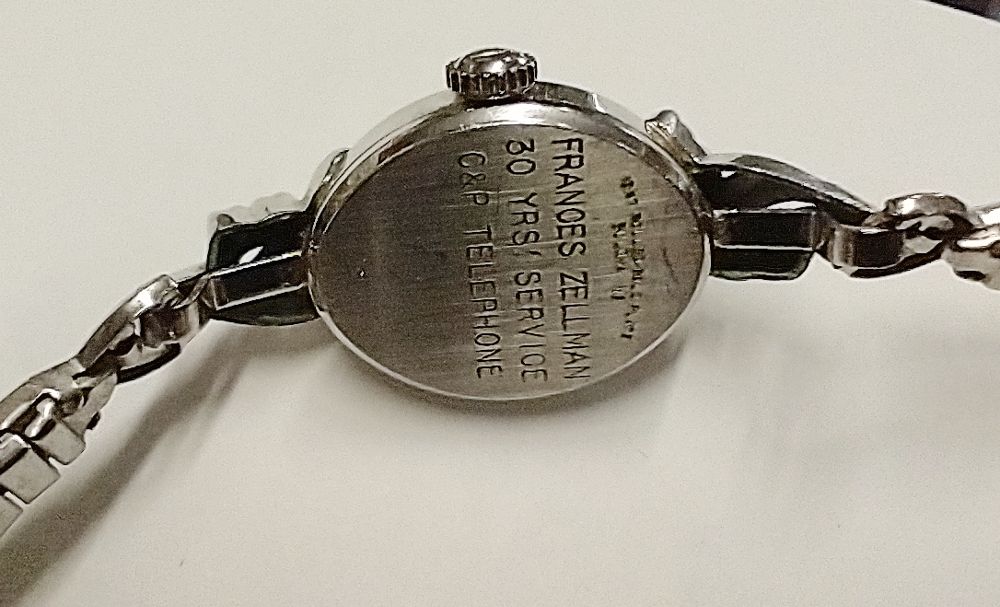 In addition to the above, Frances also had this pin from the Telephone Pioneers of America. Below, we have information about this organization which started in 1911 and still exists today!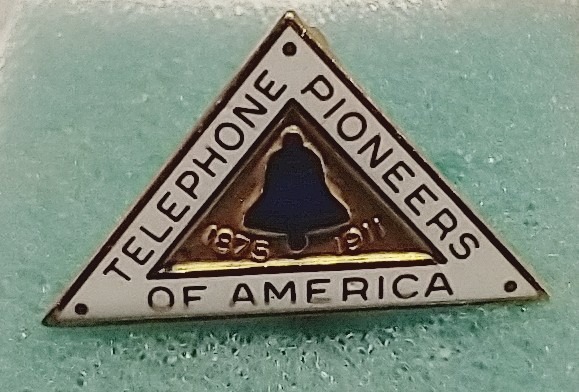 The Pioneer Triangle
This unique triangular-shaped pin has a most interesting story. We hope to learn more about Frances Zellman in the near future. I'm sure her involvement in this organization has a story or two worth sharing.
This organization began in 1911 and continues today:
In a future post, we have a few more items from the Estate of Frances Zellman related to her school days that we will share. Again, we thank the family for sharing these remarkable items. We also hope that they return with a photo of Frances and maybe more of her story.
REMEMBER, don't throw the Havre de Grace 'stuff' out when you're cleaning out a home, settling an estate, or just 'downsizing,' without checking in with George. Don't give him cause to cry!!!
Our 'casual historian' is always waiting for your stories and any memorabilia you may want to share.
Please SHARE these posts and SUBSCRIBE to his youtube channel.