The featured image is the Inter-County Bus Line garage at 513 S. Adams Street in Havre de Grace, MD.
Many remember Mr. Vancherie's Restaurant which was located across the street from Bahoukas where Coakley's Cornerstone Liquors is now. But years ago it was the Bus Station for Inter-County Bus Lines. From this 1948 schedule, you will notice that the routes included Edgewood Arsenal, Aberdeen, Havre de Grace, Perryville, and Lancaster, PA. They also offered private charters to anywhere in the U.S.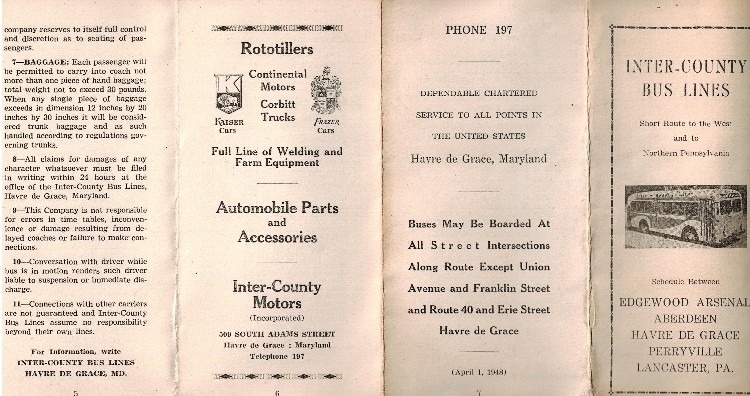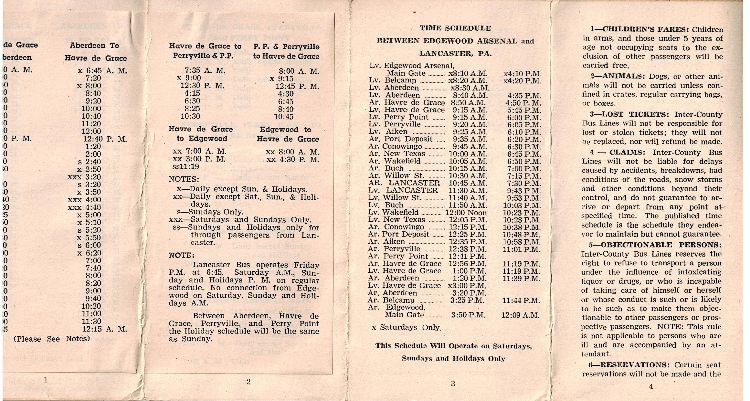 DID YOU KNOW?
They had a bus station where Coakley's Cornerstone is now and you actually drove through the center of it – from Union Avenue to St. John Street!
If you, or someone you know, has a photo of the Bus Station with the drive-through, please contact our "Casual Historian.' He'd love to scan it and have a copy for his Havre de Grace History MuZeum! Thanks.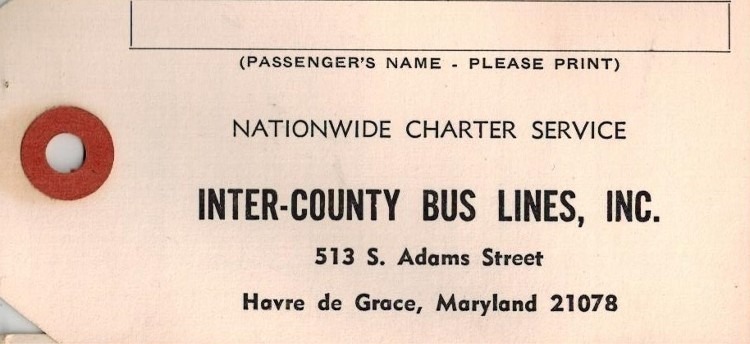 The above photo shows a baggage ticket.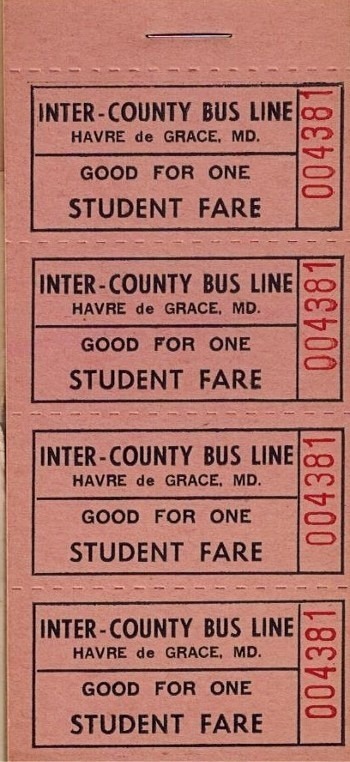 This is a photo of the Student Fare tickets
for kids to ride to school.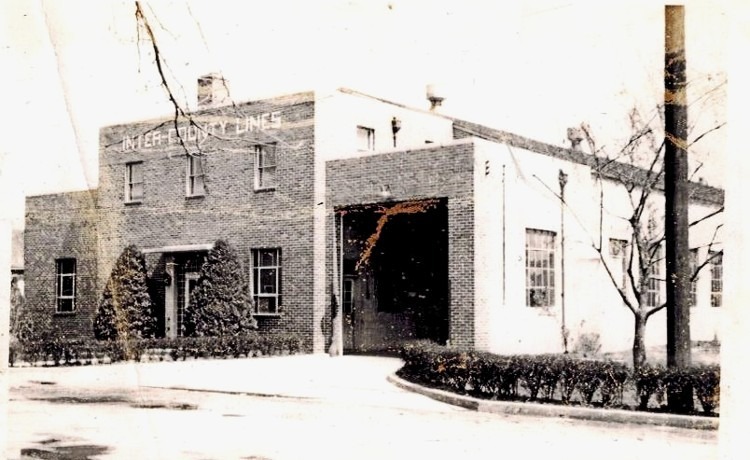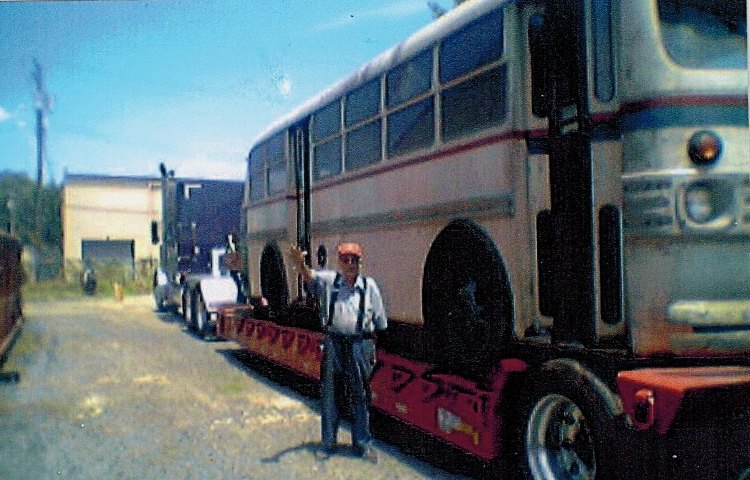 The bus garage building is still there, but our 'casual historian' has heard that it was bought by the Federal Government. We'll keep you posted.
REMEMBER, don't throw the Havre de Grace 'stuff' out when you're cleaning out a home, settling an estate, or just 'downsizing,' without checking in with George. Don't give him cause to cry!!!
Our 'casual historian' is always waiting for your stories and any memorabilia you may want to share.
Please SHARE these posts and SUBSCRIBE to his youtube channel.