This featured image is from the heading of a bond created for Havre Iron Co. in 1879 that shows the factory at the foot of Bourbon St in Havre de Grace, MD.
The Details Can Be Tricky!
As best as we can explain from our research, the chronology of the Havre Iron Works – later to become – Havre Iron Co. follows:
1842-1843 Iron furnace constructed at the end of Bourbon Street by Whitaker Bros.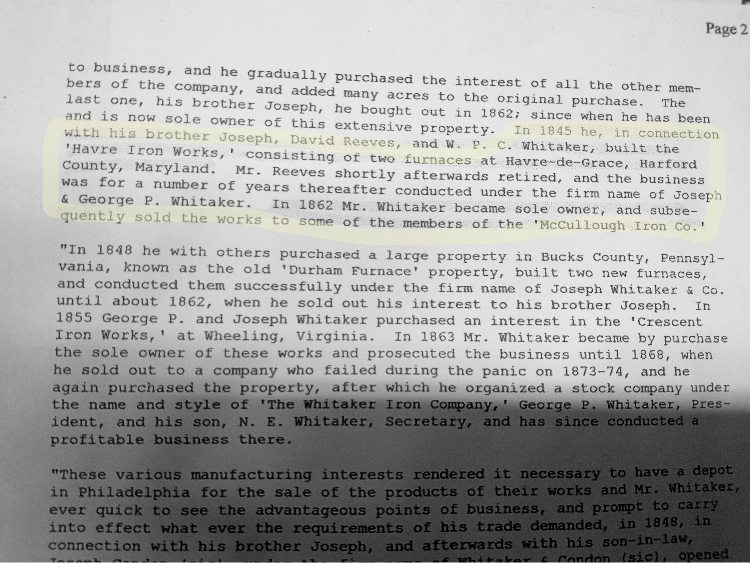 1845 Reeves and Co. build new furnaces. We believe this was also for Whitaker Bros.

1862 George Whitaker became the sole proprietor and sold the iron works to McCullough Iron Co.
1866 A.P. McCombs, as part of a group of 4, bought the iron works and renamed it: Havre Iron Co.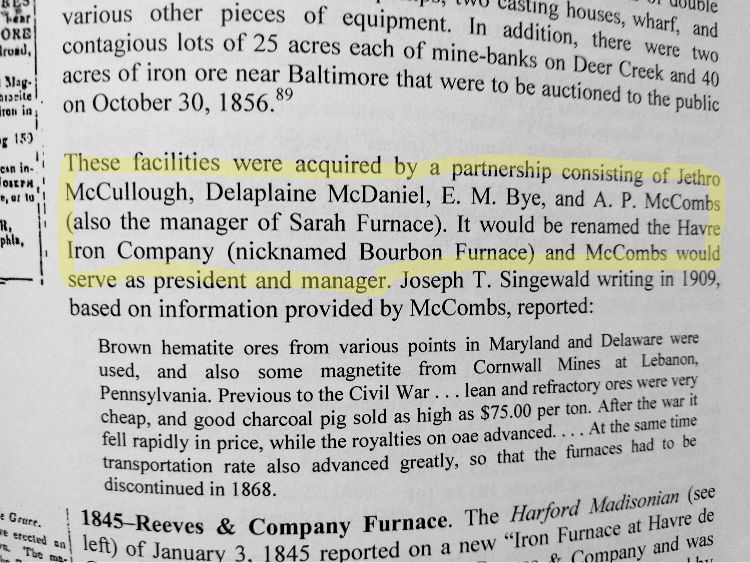 From everything we can find, each of the pieces giving varied dates, it seems the Havre Iron Co. closed in the early 1900s.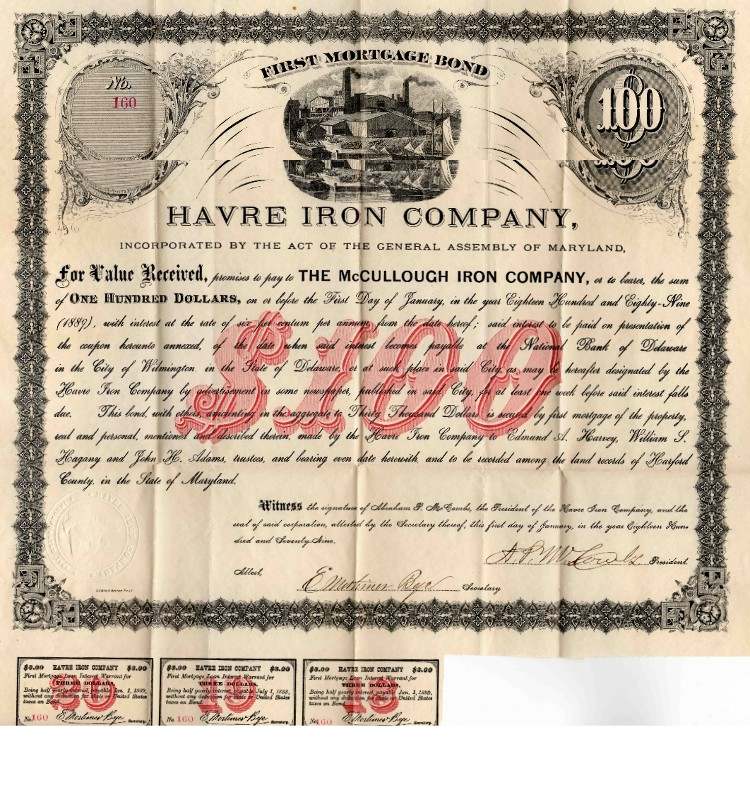 1879 – Seeing the writing on the wall for the decreasing demand, this bond, it appears, is an effort to pay off McCullough. Iron Co.


If you have photos or details of the ironworks located in Havre de Grace, do contact our 'casual historian.' We'd love to be able to share more.
Remember, don't throw the Havre de Grace 'stuff' out when you're cleaning out a home, settling an estate, or just 'downsizing,' without checking in with George. Don't give him cause to cry!!!
Our 'casual historian' is always waiting for your stories and any memorabilia you may want to share.
Please SHARE these posts and SUBSCRIBE to his youtube channel.