Our feature image is a 1909 view of Washington Street in Havre de Grace.
Postcards Offer a Glimpse of History
Listen to George, our 'casual historian,' as he shares a tiny sampling of what you can learn from his huge collection of Havre de Grace vintage postcards.
Starting where we left off in the last video, our 'casual historian' shares a beautiful postcard of the McCombs building/post office, which he now owns.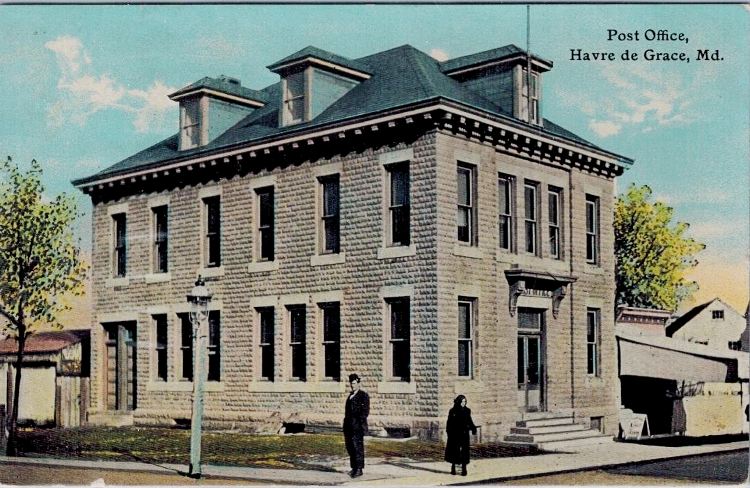 He then shares information from local historians, authors, and collectors.
Greetings from Havre de Grace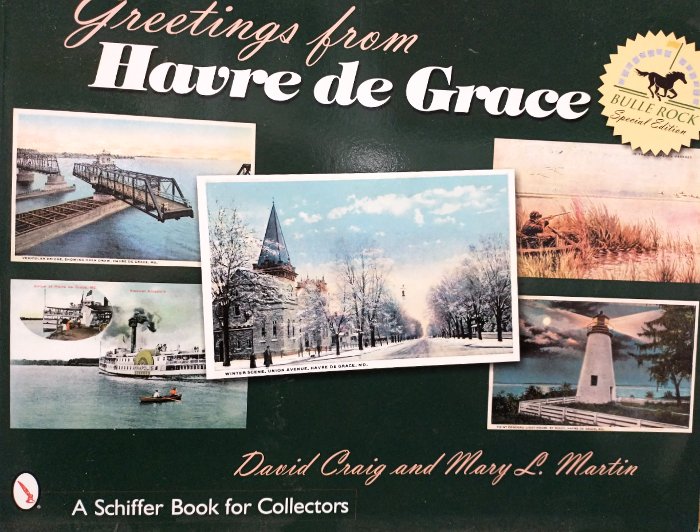 This book by David Craig and Mary L. Martin, 2005, highlights a number of vintage postcards that give a wonderful history of Havre de Grace. Many know Mary Martin for her Postcard Shop and Trade Shows. George considers her the 'postcard queen.' David Craig, a familiar local resident, political figure, and well-respected public servant is also highly respected for his historical research and writings.
George also highlights the amazing, extensive collection of Havre de Grace postcards that local resident, George Deibel, gave to him to scan. Many of the postcards in Greetings from Havre de Grace are from George Deibel's collection.

The Hecht Family is highlighted in this video when George mentions the box of postcards that were sent to the Hecht Family after visiting their hotel in Havre de Grace. One of George's "probably the coolest and the rarest postcard" is a folding postcard, dated 1909, and sent to and from the Hecht's (several times). On the front of the postcard, it says it's a 'one-of-a-kind' postcard. The Hecht Family and their businesses will be in an upcoming video. So stay tuned!
Below are a few more interesting postcards mentioned in the video. You'll definitely want to visit the History MuZeum and George, our 'casual historian,' located within Bahoukas Antique Mall.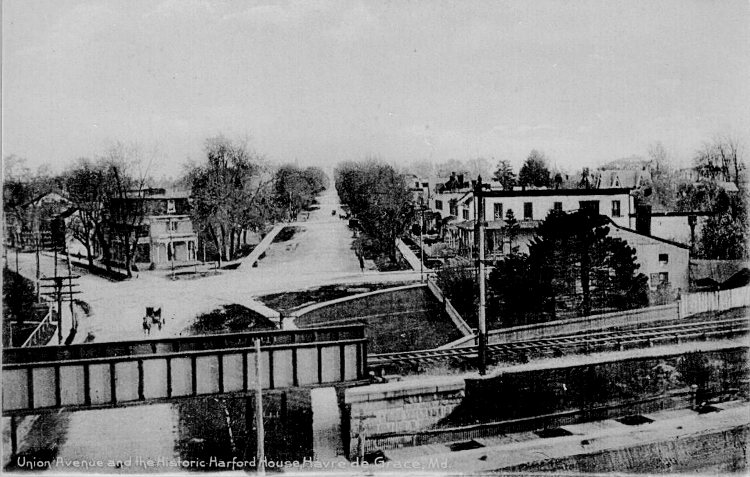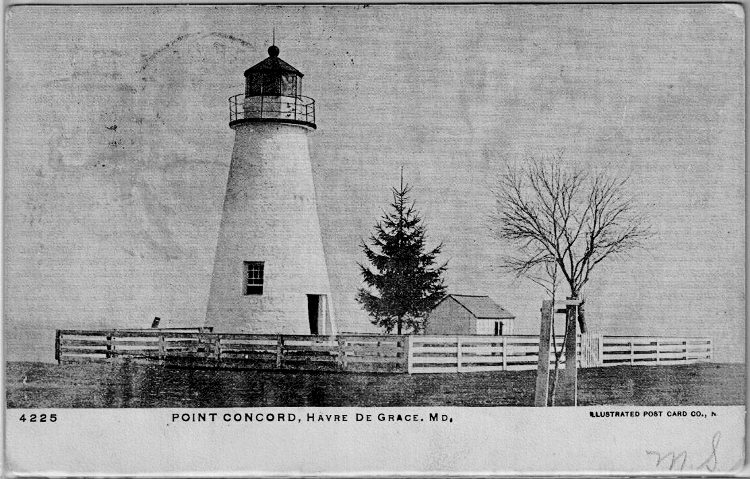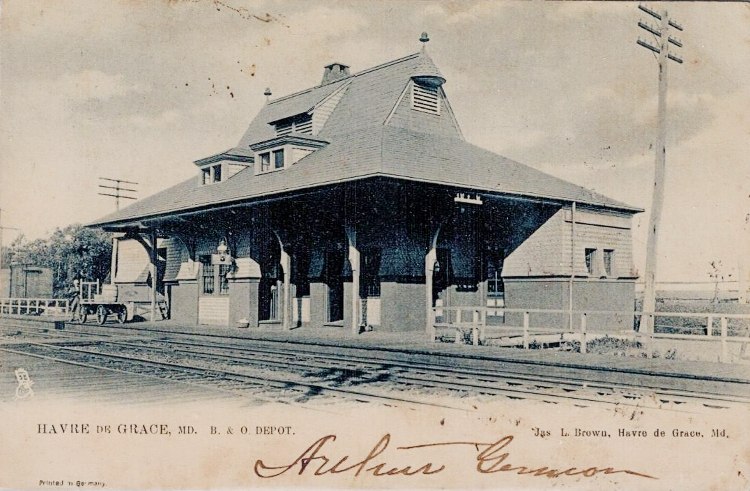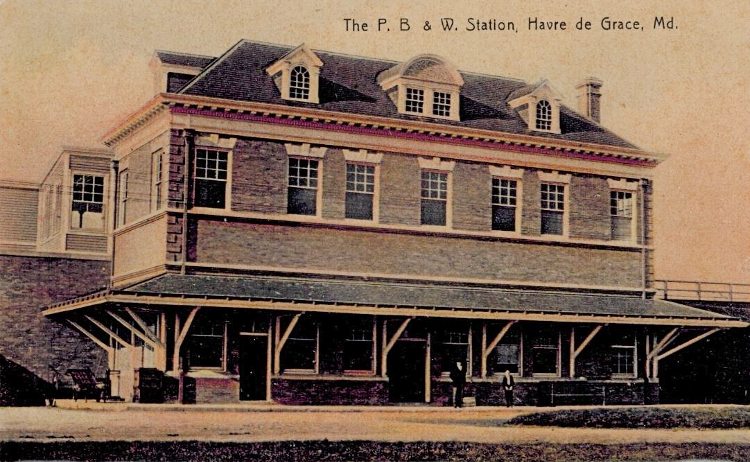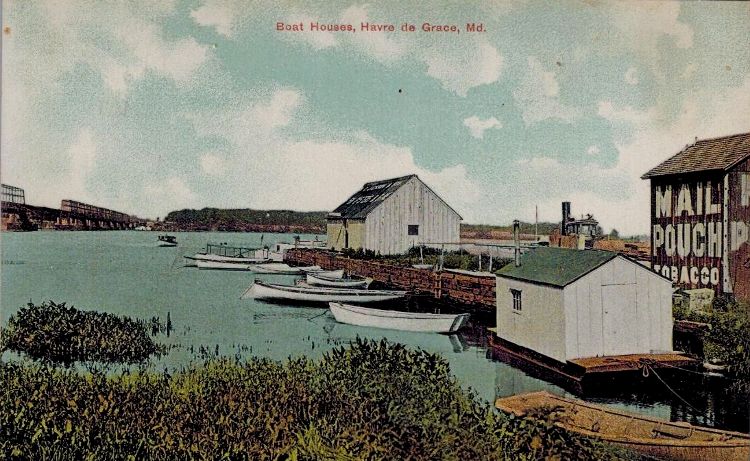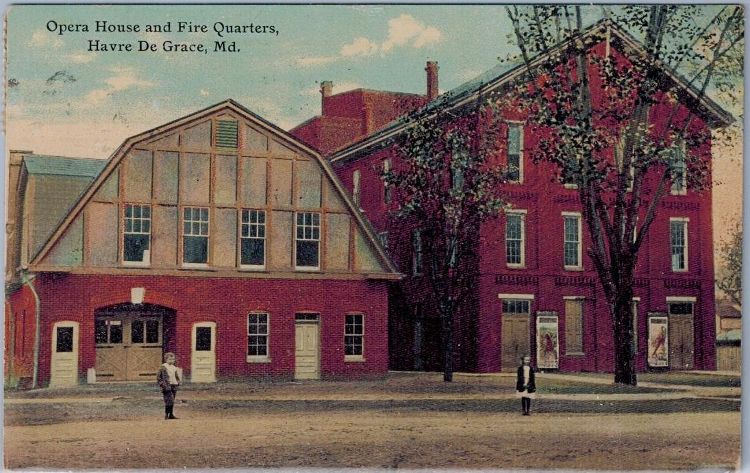 The Susquehanna Hose Company still has a fire station in this building, and the Havre de Grace Opera House has been remodeled and now offers a wonderful location for events and performances.
The 'bank building' is now the beautifully restored home of La Banque de Fleuve, an event venue, and the Willou is once again alive as The State Theater with movies, theater, and other performances.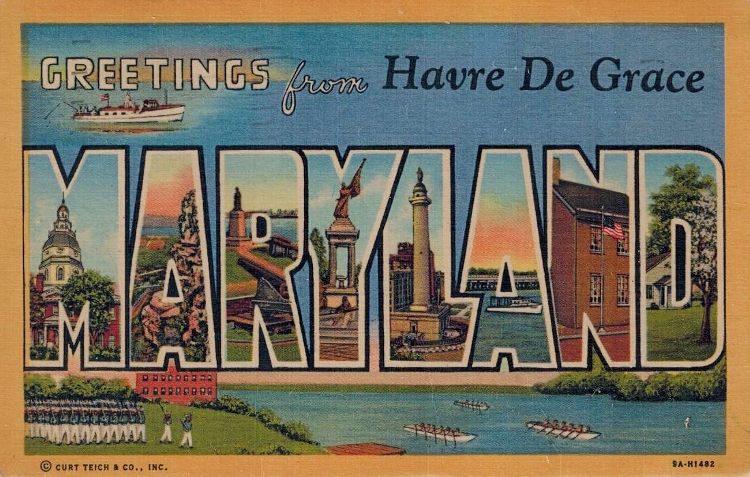 Stop in and chat with our 'casual historian.' George is always ready to share a story or two, but also is waiting to hear what you might have to share.
Remember, don't throw the Havre de Grace 'stuff' out when you're cleaning out a home, settling an estate, or just 'downsizing,' without checking in with George. Don't give him cause to cry!!!
Please SHARE these posts and SUBSCRIBE to his youtube channel.