The feature photo is a copy of a receipt from Currier Livery for Burns Bros., dated January 1900.
Our 'Casual Historian' shares his story:
Tomorrow – the unknown.
Today – we can see.
But YESTERDAY – is History.

George 'Bahoukas' Wagner – the 'casual historian' of Havre de Grace
Let's talk about where George searches for 'the details!'
THE MAP George mentioned was created by Duane Henry and his wife Chris. You can see it at the shop, BAHOUKAS Antique Mall. We'll be sharing stories of Duane in future posts.
Treasures in Cigar Boxes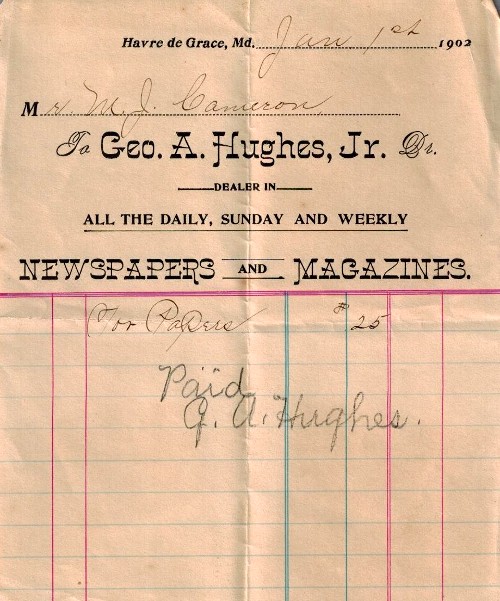 George has had many meetings with Jane Currier (previously of Currier B&B on Market St) and called her a "lovely, little lady." She's graciously shared a good deal of information with him. But the 9 cigar boxes of receipts and memorabilia that he scanned and returned are priceless. If one were to take the time to sort them out, one would soon realize that one could learn a great deal about the local goings-on. After all, deliveries to local folks would show who was building and improving their homes and businesses.
You might even learn of visitors since the Currier Livery often rented horses and carriages or arranged to pick up visitors. Here's a receipt for an example:
Cameron and Currier
James Cameron and O.R. Currier operated the Havre de Grace Livery Stable, located on Pearl Street. It's believed to have been moved to Franklin and Union for a short while before moving to the corner of Franklin & Stokes Streets. (The building has since been razed.)
Below is a photo when it was on Union Avenue. We'll have a post in the future on the livery.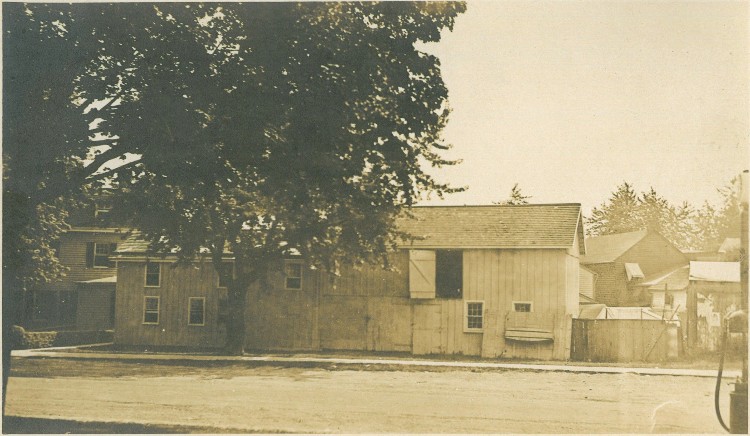 NEWSPAPERS
Newspaper archives are always a wealth of information from stories to advertising, classified and legal information to obituaries. Our 'casual historian' has quite a few newspaper clippings of interest to our history, as well as a good deal of information about the various publications in our area.
From the Democratic Ledger to the Havre de Grace REPUBLICAN, the AEGIS of Harford County to The RECORD of Havre de Grace. And an unbelievably rare piece: an 1883 edition of THE ELECTRIC LIGHT – which we belive possibly published for about 2 years. You can see it at the store.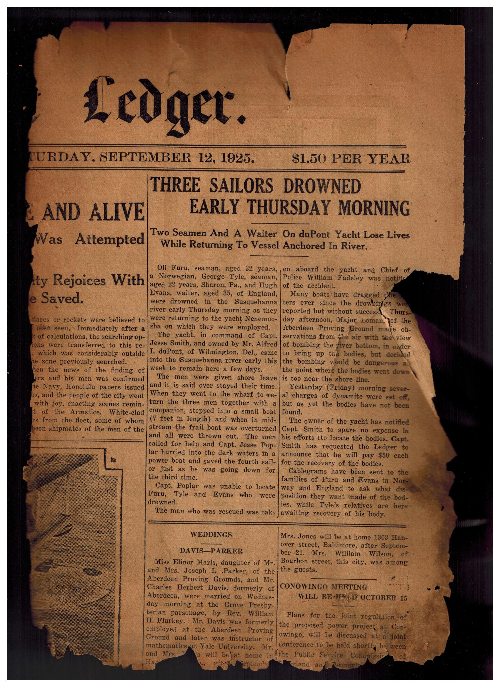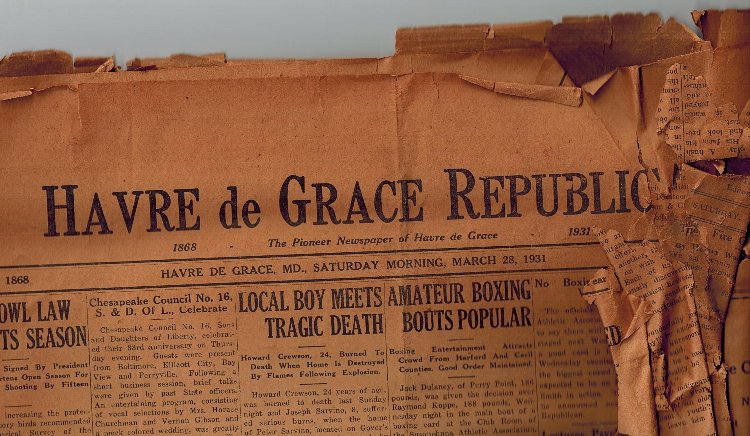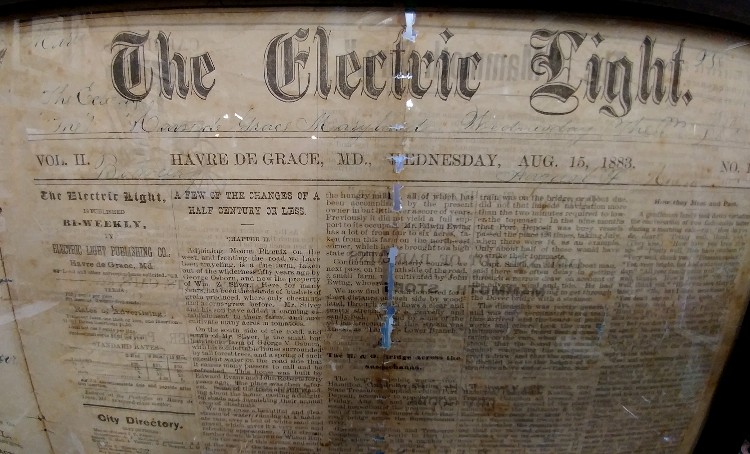 Part 2 of Gathering the Details will focus on High School newspapers, old directories, telephone books, and more.
Remember that our 'casual historian' is always looking for materials for his Havre de Grace MuZeum that's located within his store, Bahoukas Antique Mall. Before you toss out old papers, advertising, and other memorabilia of Havre de Grace, give George a call. Don't make him cry!
Please SHARE these posts and SUBSCRIBE to his youtube channel.