You've never interviewed anybody who has had a life like I've had…. And still have it. I've been very, very busy. You name it I've done it.

from Bob Wood Interview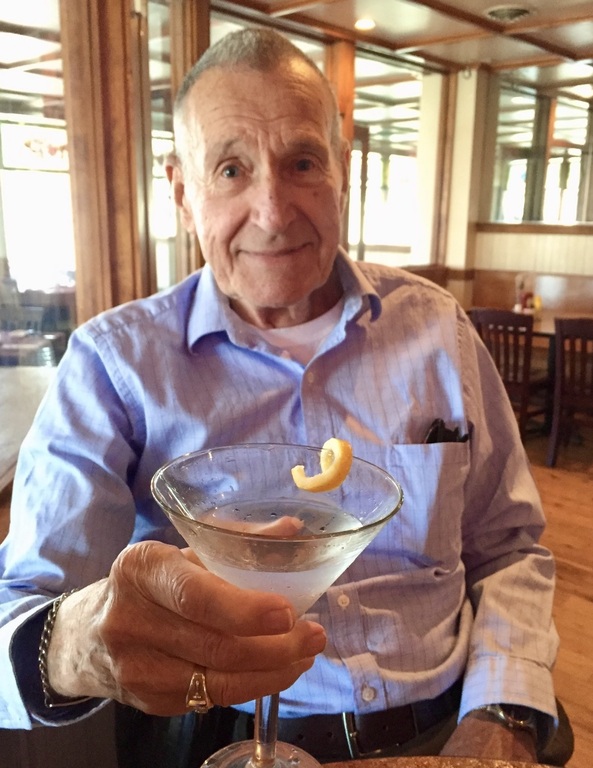 Bob Wood
B: 1/4/1931
Interviewed: 2016
Died: 5/28/2022
Raised in the long-gone, small 'village' of Lapidum located on the Susquehanna River just north of Havre de Grace, Bob Wood shares stories of growing up poor but still having a good life. He talks of early jobs, ice skating on the river, the somewhat isolated childhood growing up in a village of about 25 homes, and early school years in a class of about 13 kids.
Bob introduces himself with, "You've never met anybody who had a life like I had… and still have…" He certainly proves it in the next couple of hours that we chat.
He's a Korean War Combat Veteran, married three times, and careers that included mechanic, bricklayer, management, and owning a commercial contracting company. He's owned and piloted three planes.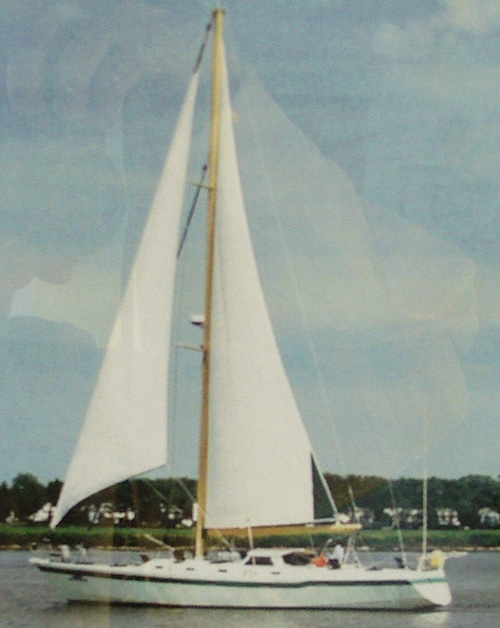 He built his own steel-hulled, 64′ sailboat at his home alongside the river. After 6-1/2 years and 7,000 manhours, he enjoyed quite a launch party in 1986.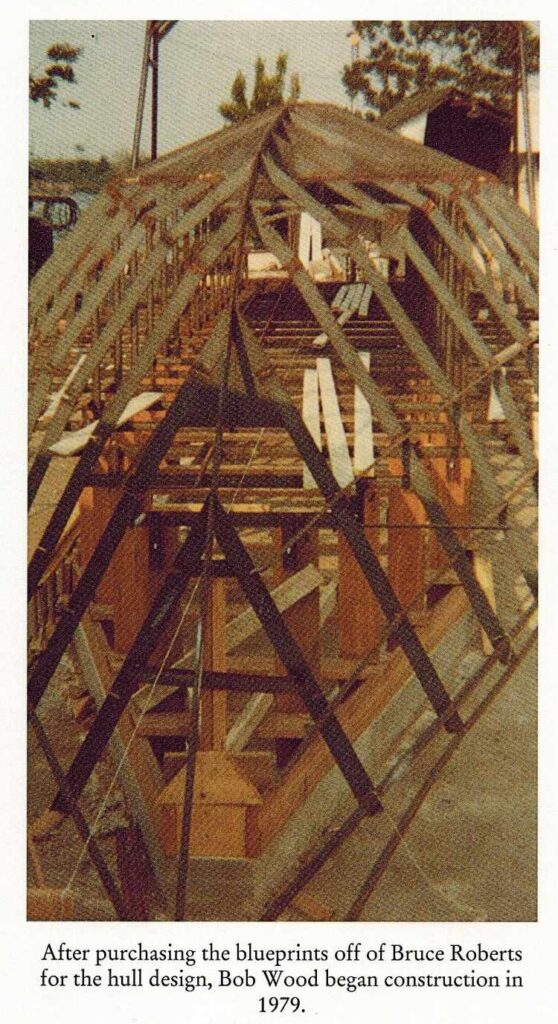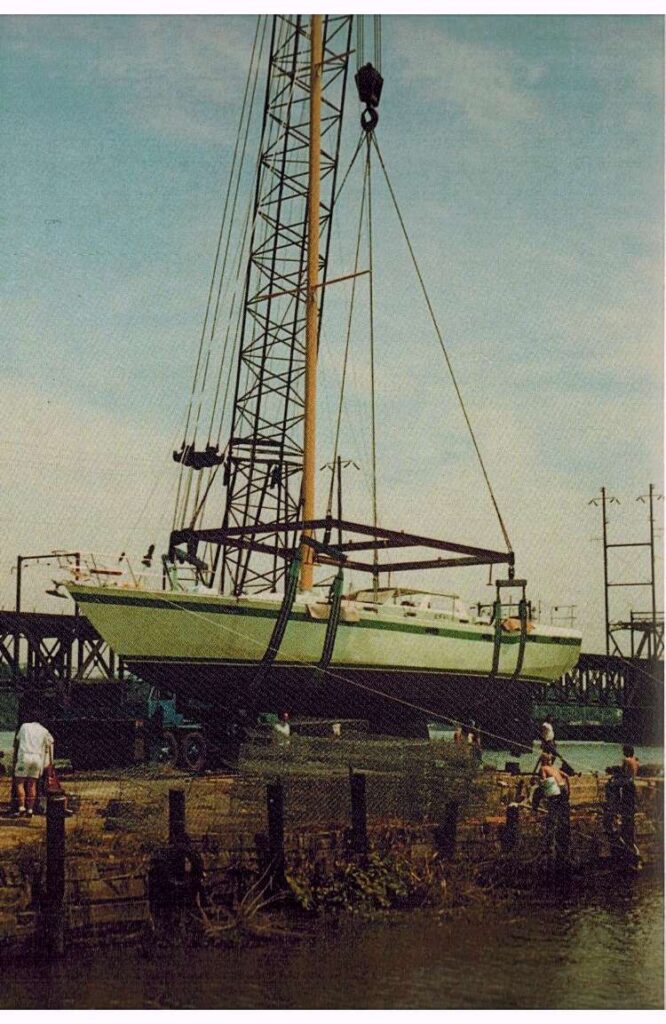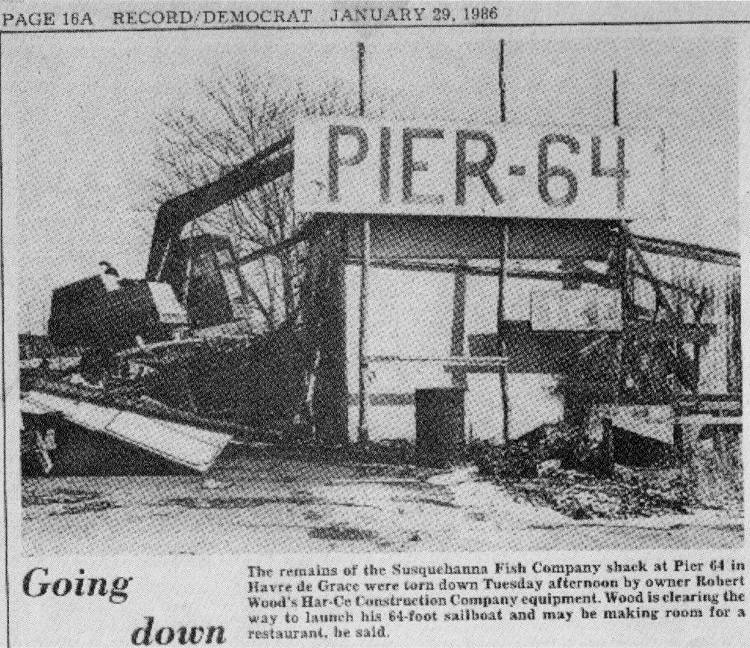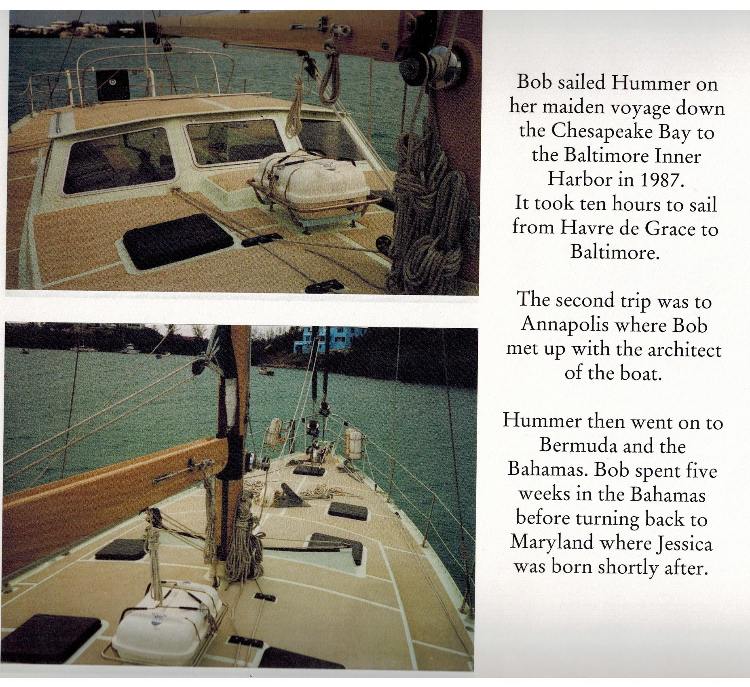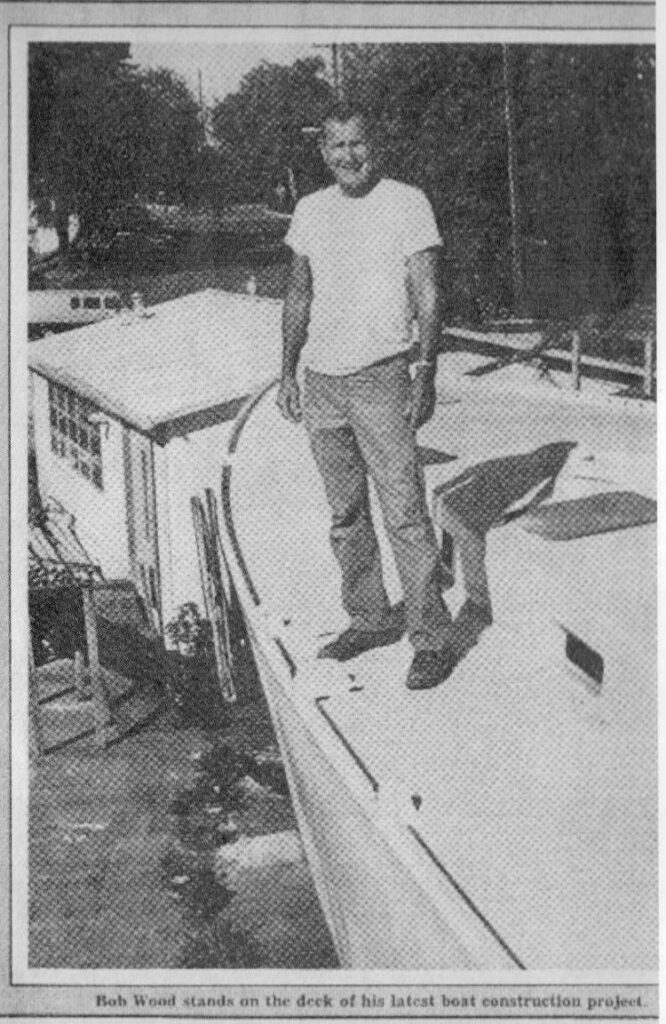 Bob-Wood-is-working-on-the-latest-in-a

He shares amazing stories that include his military experiences, a couple of Bermuda Triangle incidents with his plane, placing an ad for a first mate/wife in a sailing magazine, and so much more.
Bob's boat, named Hummer, has a life nearly as colorful and expansive as his own. It was sold to an organization in Tacoma, Washington that used it to teach disadvantaged youth how to sail and to learn about the ocean and our environment.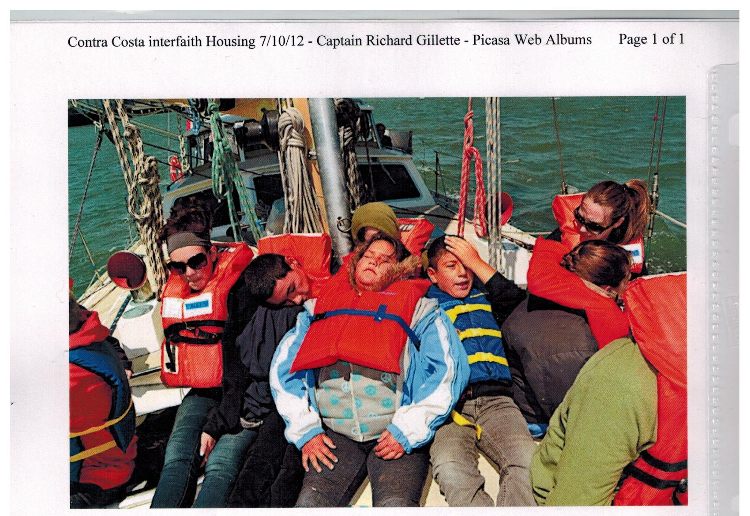 Later, Capt. Mark Schrader refitted the boat and renamed it, Ocean Watch, and took her on an epic journey. Here's an excerpt from the book "One Island, One Ocean – Ocean Watch and the Epic Journey Around the Americas", published in 2011 by Weldon Owen Inc.
The Around the Americas expedition was a circumnavigation by sailboat of the North and South American continents. Captain Mark Schrader and crew departed Seattle on May 31, 2009 sailing the 64-foot boat S/V Ocean Watch. They were the first sailboat to go through the Northwest Passage, they were able to do this because of the lack of ice. They sailed down the east coast, around Cape Horn, and up the west coast of the Americas. The circumnavigation was completed with their return to Seattle in June 2010.

from SAILORS for the SEA website
Website specific to the voyage

Another link from NOAA
The view from the home Bob built on the water at Havre de Grace, where he also built his boat.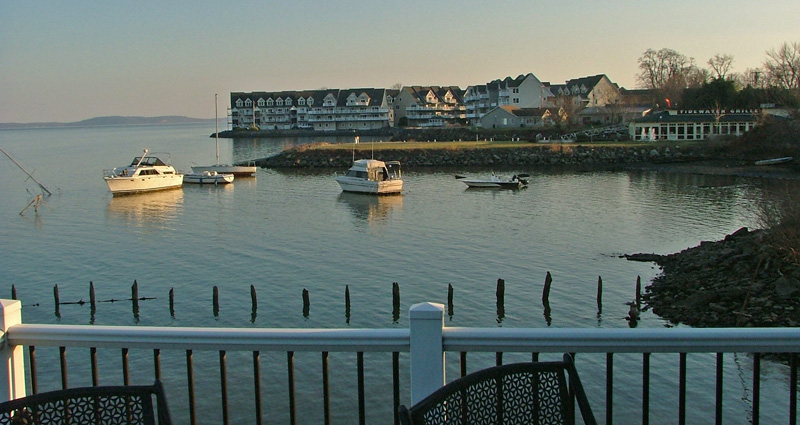 As he mentions, he stays busy and doesn't let any grass grow under his feet. This self-taught engineer is still creating solutions to needs in his home and he enjoys working in his shop. And he remained as adventurous as always when looking for someone to share his life with in later years:
Listen to the end of the excerpt where he talks about meeting Jeanne Bulger, his wife of 10 years before his passing. She's a pretty savvy lady!
Sadly, Bob died in 2022. He is survived by his wife, Jeanne
We hope you enjoyed this interview. Check back next Wednesday for our next interview!