The Susquehanna Hose Company has responded to each and every call
alerted for over the last several decades and is known as
"The Fastest Volunteers in the Nation"
because of its extremely fast response times.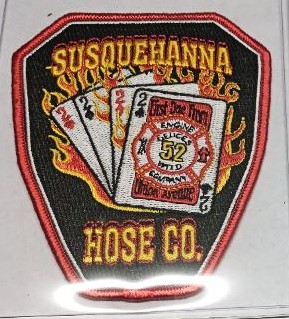 One of the best reasons to live in Havre de Grace – the amazing volunteers of Susquehanna Hose Company!
Of course, we hope you'll never need their services. But if you do, you'll have the best ready to serve!
Fire at McCombs Building
Our casual historian shares the story of the fire of his building across from Bahoukas Antique Mall:

One of the unique pieces in the Havre de Grace History MuZeum is this high-pressure fire fog gun that Charlie Packard gave to George. It looks like some kind of space gun! It most certainly could do the job in its day!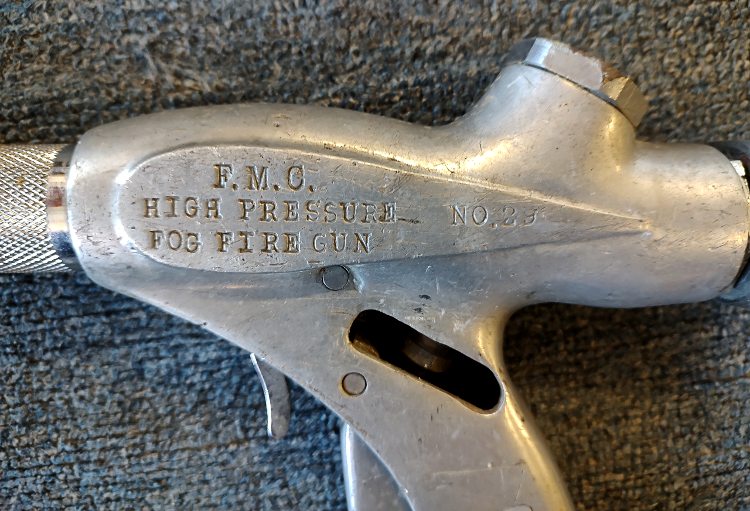 More Susquehanna Hose Co Memorabilia
Over the years our casual historian has added a number of brochures from past dinners, celebrations, etc of our local hose company.

Here is a photo of the snorkel truck being delivered by rail in 1964. You can scroll through many more photos on the Facebook page for George Bahoukas Wagner.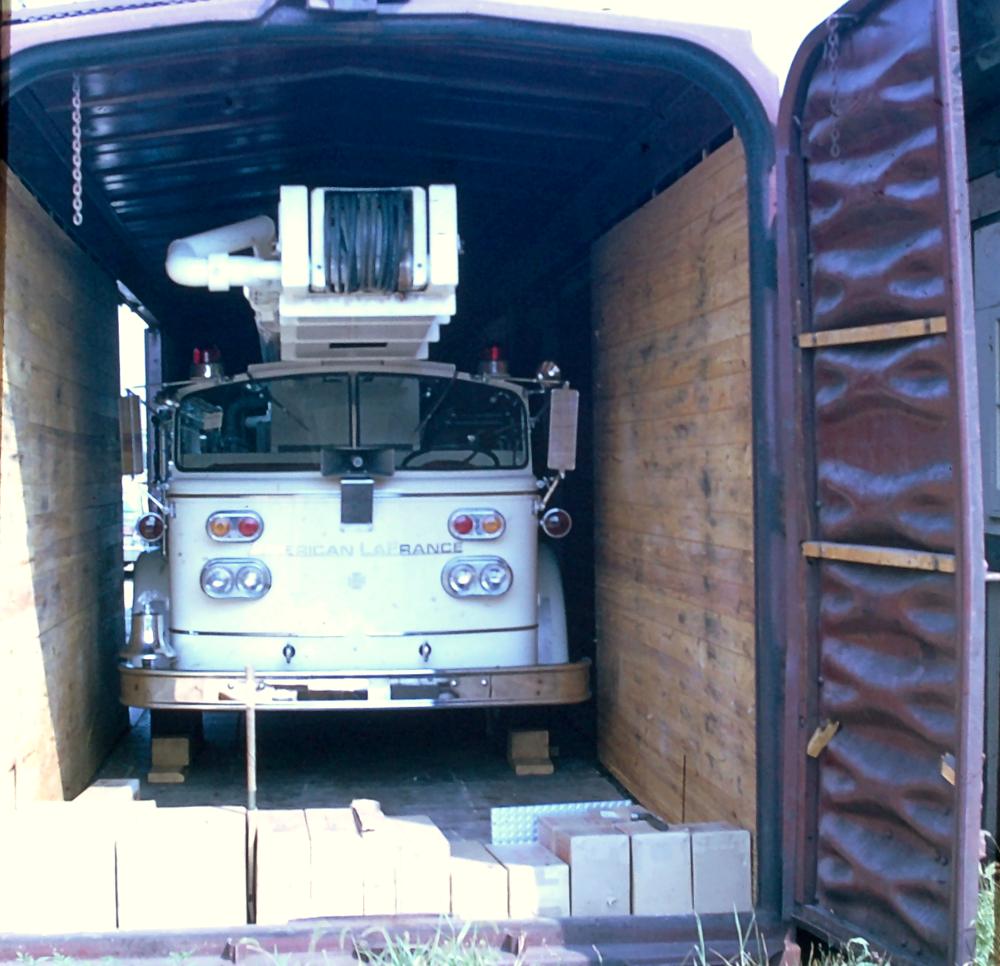 A wonderful item from the McLhinney Family is this History Susquehanna Hose Co., Inc – January 21, 1902 to May 1, 1966 brochure by historian Merrill A. Hadry.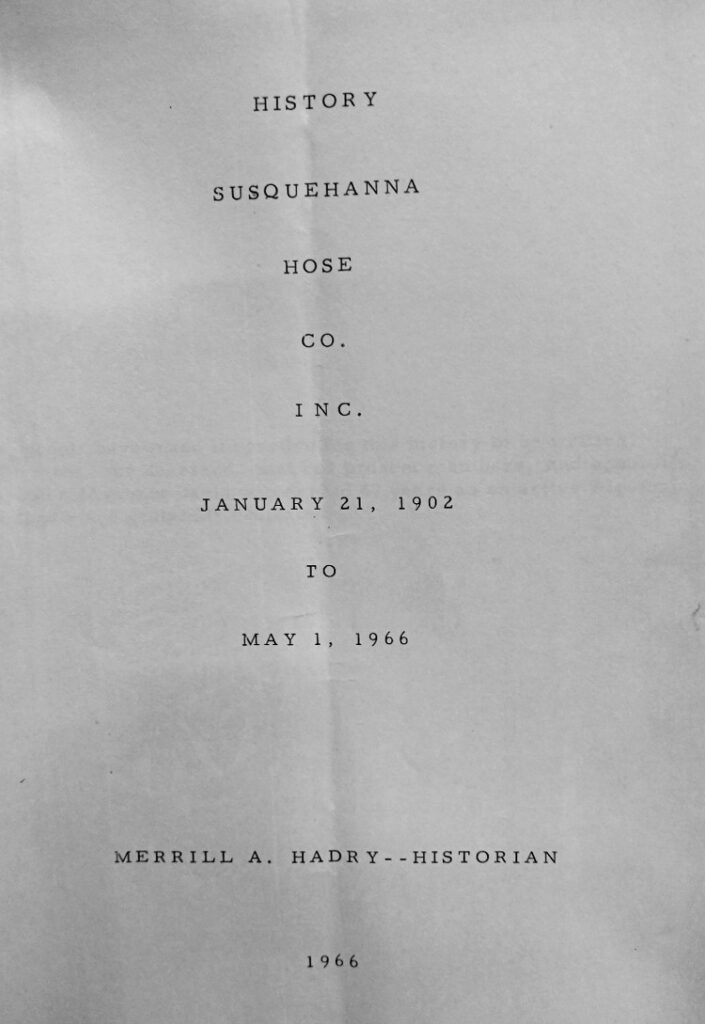 It lists a variety of "DID YOU KNOW?" facts including:
In March 1940 the city had private telephones installed at each of the three fire houses in place of the party lines?
Also in September 1964 the American LaFrance Company delivered the new 80 foot Aero Chief "Snorkel" to No. 2 Division's fire house and that this was only the fourth such truck built by the American La France Company and that at the time it was the only one of its type between Philadelphia and Baltimore?
A few other interesting DID YOU KNOW? facts:
In 1902 they had fire hydrants and used steam from horse and hand drawn carriages?
Did you know that, The first horse and hand drawn wagons purchased by the company were by Burns Brothers of Havre de Grace, Md?
Did you know that,
In the first years of the company the fire alarm was given by taps and bell and that the signals were first tap and three bells for uptown and taps and two bells for mid-town, and taps and one bell for down town?
If you stop into the shop to browse some of the local history cases, you'll be able to view this 2-page spread that was in THE RECORD celebrating past and present firefighters at a dinner on May 17, 1966. The first page included all the DID YOU KNOW? facts of the brochure described above.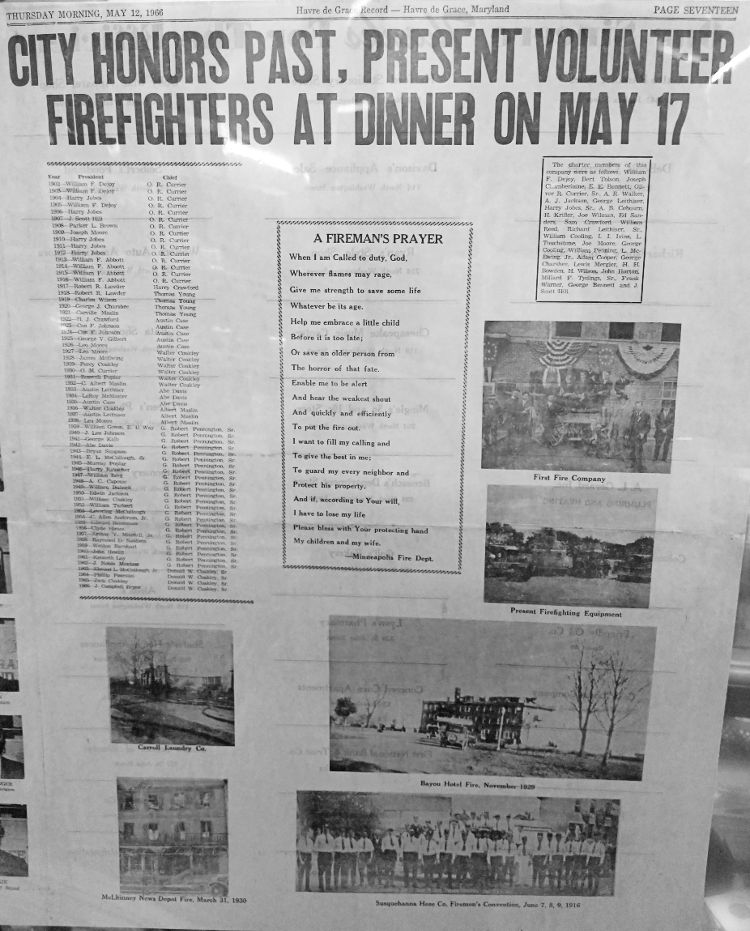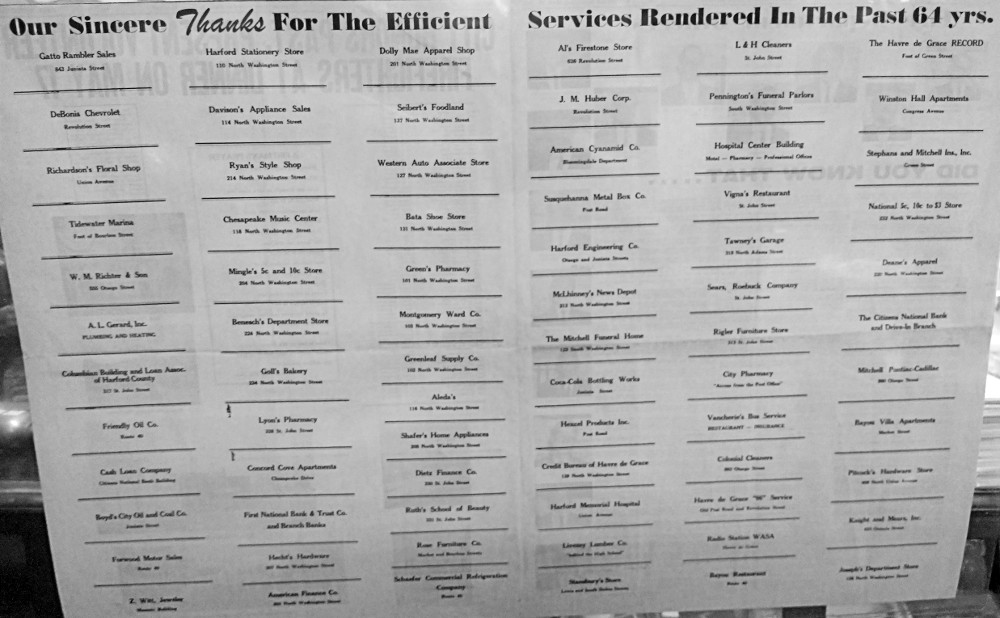 WAREHOUSE FIRE FOOTAGE
Another unique piece of film footage from the McLhinney collection is this warehouse fire that was next to Gilbert Oil on Water Street in Havre de Grace, 1960.
Here's a photo of the building many years before the fire. It sat where the parking area was at Jean Roberts Park by the railroad bridge.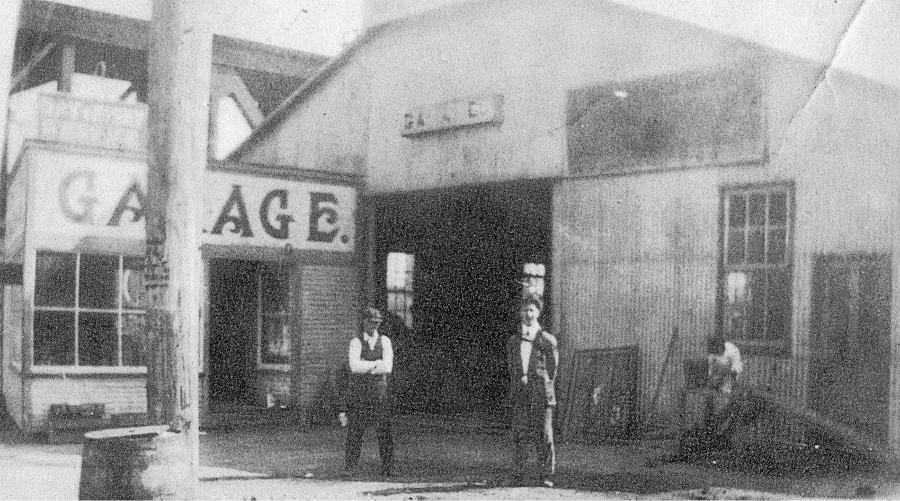 Our casual historian mentions that the following photo is of the Diner, located at the curve (on the 7-Eleven side) at Union and Otsego. You see part of a billboard mentioning family restaurant in the footage.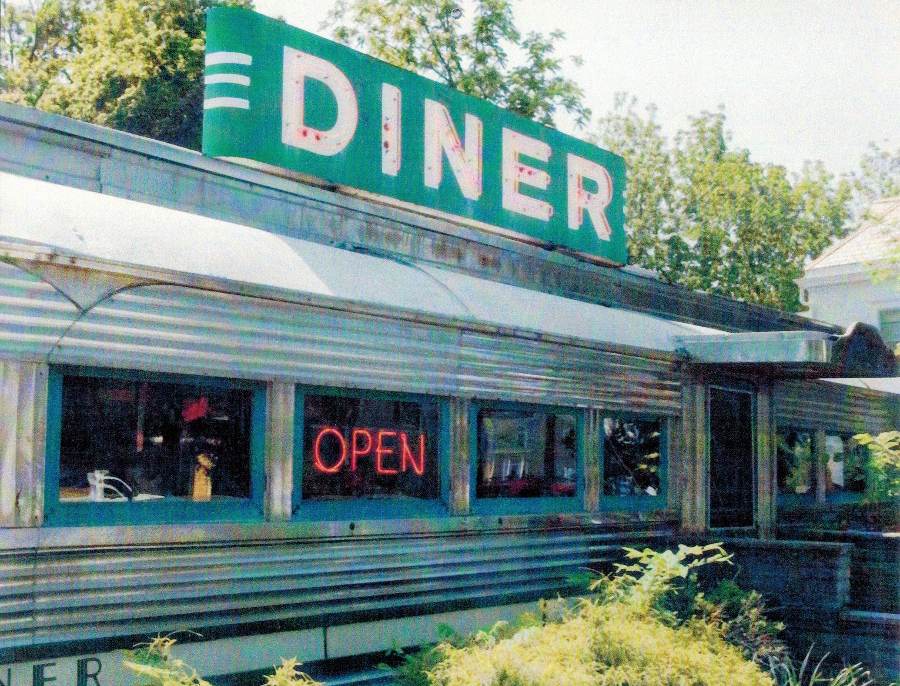 There are many more interesting items related to our very capable Susquehanna Hose Company. We also would like to mention that they are always looking for volunteers. Learn and work with the best!
Do you have something interesting about the Susquehanna Hose Company that you'd like to share with George, our casual historian, at his Havre de Grace History MuZeum in the shop at Bahoukas Antique Mall? A piece of memorabilia? A story? Stop by and chat with him.
REMEMBER, don't throw the Havre de Grace 'stuff' out when you're cleaning out a home, settling an estate, or just 'downsizing,' without checking in with George. Don't give him cause to cry!!!
Our 'casual historian' is always waiting for your stories and any memorabilia you may want to share.
Please SHARE these posts and SUBSCRIBE to his youtube channel.