Our 'casual historian' loves a good parade and, as far as he's concerned, Havre de Grace is the best in the state.
1885
The first mention that we could find of our July 4 Independence Parades was in 1885. In our 1st of these 3 videos, we showed the Havre de Grace Republican Almanac which said "On this day (July 4, 1885) a nice parade in this city."
In the earlier years, the parade actually went through the downtown business area (St. John and Washington Sts). As you enjoy the photos, notice that the various years show businesses and buildings in the background that often give us a glimpse of the many changes throughout the years.
APG (Aberdeen Proving Ground) has been an active participant each year, as well as our own Susquehanna Hose Company and many of our neighboring communities – EMS groups, police, service organizations. churches, youth groups, sports groups, and oh… so much more!
One of the fascinating things to note is that our parades
seem to grow more popular each year!
Click on any photo in the gallery to see a larger version.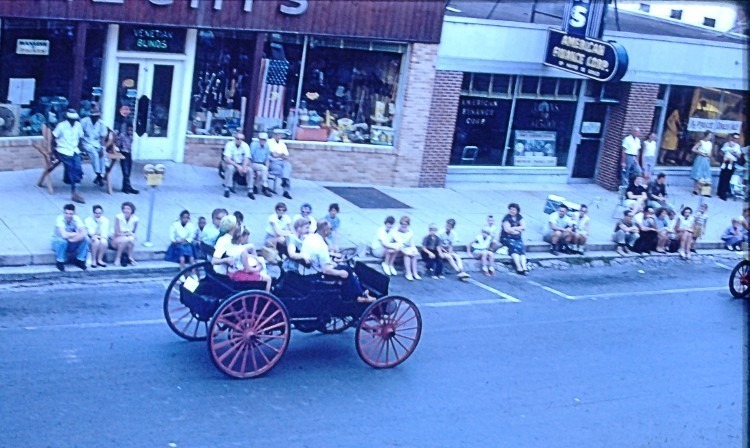 Sammy Magness was a well-known character of Havre de Grace who was loved and respected by many. Willing to speak his mind when necessary, a photographer, and a lover of Havre de Grace, Sammy shared that love for many years by proudly bringing up the end of the Independence Parade – either walking or riding his bike while carrying the flag! His last parade I believe was in 2004.
We especially wish to thank the McLhinney Family (thank you, Annie), the Pitcocks, and Duane Henry for many of the photos we are able to share with you.
ONE FINAL SURPRISE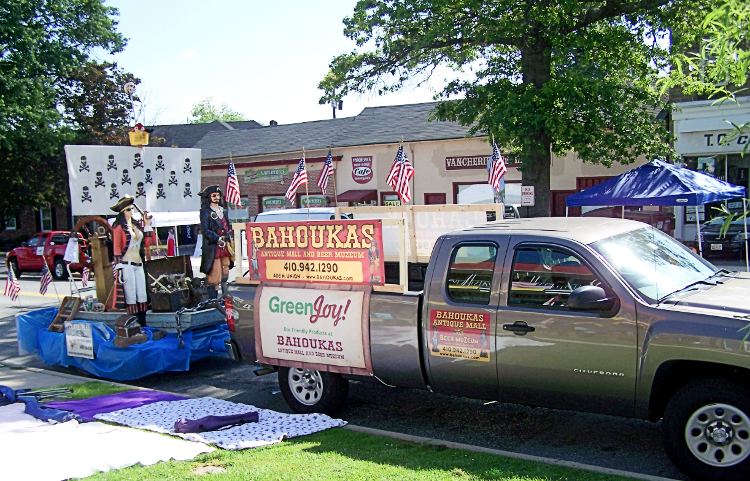 You'll definitely want to keep an eye out for BAHOUKAS TRUCK in this year's parade (2023). He'll be sharing a newly acquired and already loved treasure, built 125 years ago. Send us a note on Facebook if you saw it! We'll share more details on Monday, July 3rd.
REMEMBER, our 'casual historian' is always looking for new treasures to share in his Havre de Grace History MuZeum at Bahoukas Antique Mall. If you have something to share, even if he needs to photograph or scan it, just stop in and let him know.
Our 'casual historian' is always waiting for your stories and any memorabilia you may want to share.
Please SHARE these posts and SUBSCRIBE to his youtube channel.