The featured image is 'not' of Don, the Italian Greyhound, owned by Anne Kelly of Havre de Grace. But we wanted to present a likeness to illustrate our story. Read on for a fascinating discovery by our 'casual historian.'
Havre de Grace – Smithsonian Links
Believe it or not, we were included as #12 of the 'best small towns to visit' in the 2014 travel issue of the Smithsonian magazine (online). READ IT HERE
But Do You Know About Don – the Italian Greyhound?
Our 'casual historian' tells you all the time that you never know how or when an interesting piece of local history will arrive. But this is a MOST unexpected tale (or tail)!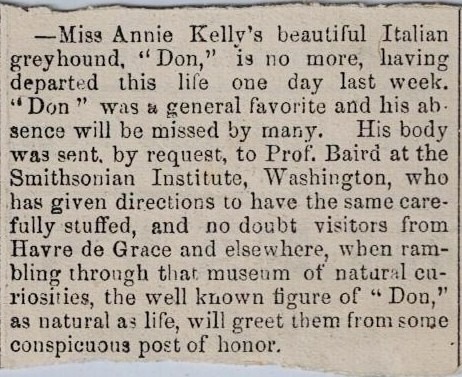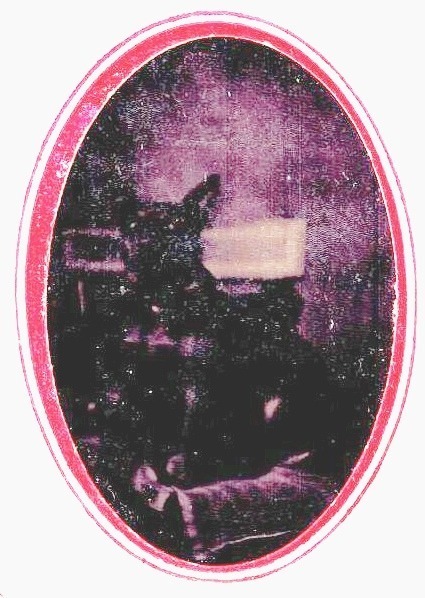 Don – the Italian Greyhound
This is a photo from the Kelly Beverage memorabilia, but we are not certain this is actually "Don" because the photo is very poor. Plus the ears don't really look like those of an Italian Greyhound. hmmmm….
And we have many pieces of memorabilia that verify that this most certainly did happen!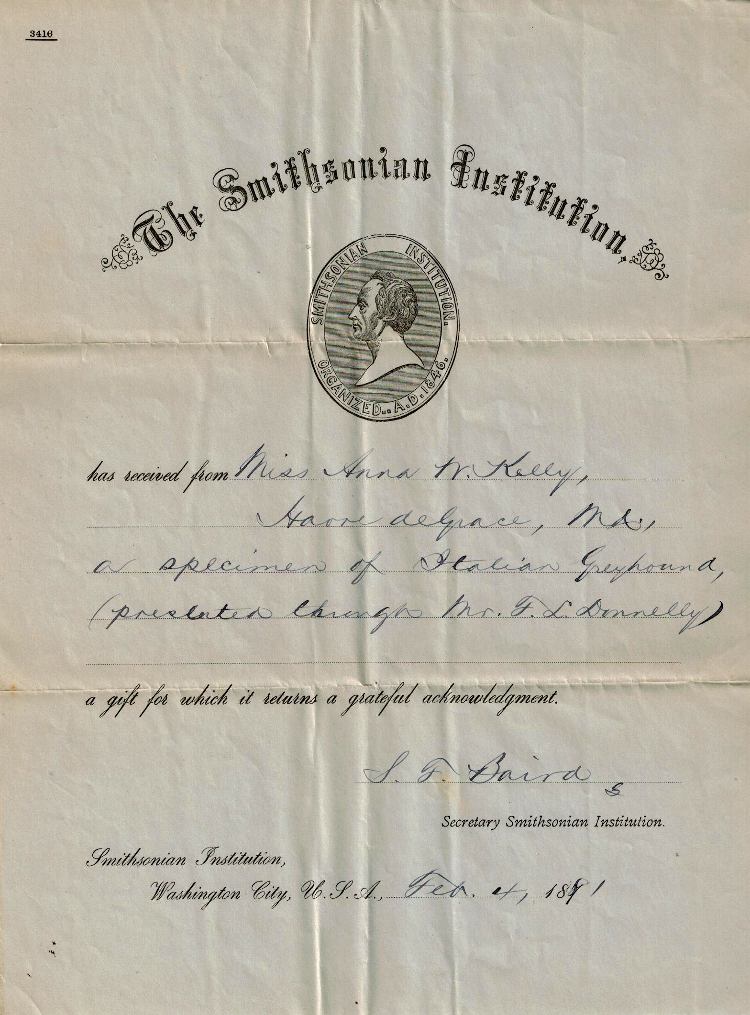 Just who was this Spencer Baird?
This connection is most intriguing. Was it the first Italian Greyhound in the U.S.? We have no idea what was so special about Anne Kelly's "Don."
But we do know that this was a pretty impressive connection. This specimen was included in the exhibit when the museum opened in 1881:
One last piece to verify this story is an email response dated May 3, 2018:

So, once again, we share a fascinating piece of local history and ask that if you have any details to add, please contact our 'casual historian,' George.
Remember, don't throw the Havre de Grace 'stuff' out when you're cleaning out a home, settling an estate, or just 'downsizing,' without checking in with George. Don't give him cause to cry!!!
Our 'casual historian' is always waiting for your stories and any memorabilia you may want to share.
Please SHARE these posts and SUBSCRIBE to his youtube channel.