The featured image is of canning labels from F.S. Maslin (peaches) and Hopper Bros (tomatoes). The Havre de Grace canning industry, as well as Harford County, was a major economic driver for decades. Vegetables such as shoe peg corn and tomatoes, fruits such as pears, and fish products were all processed in Havre de Grace.
Our casual historian especially thanks Steve Lay for selling an amazing collection of canning labels. This is one of the collections that really started George into collecting Havre de Grace memorabilia and to consider an Havre de Grace History MuZeum within his store at Bahoukas. This project has definitely been a wonderful community sharing – not just of memorabilia, but stories!
Before we go into a bit more detail, our Casual Historian thanks Mr. Bernie Bodt. We've traded and purchased labels and stencils and history with each other. We cannot encourage you enough to visit Steppingstone Museum for an entire exhibit featuring the canning industry, including machinery and how it all worked. It's an amazing exhibit. And if you're lucky enough to be there when Bernie is there … well, be prepared for a real treat!
Canning Labels and the Farmers
The canning industry, although seasonal, employed a lot of people. It also gave local farmers an opportunity to add to their own profits.
Here is an interesting excerpt from a post on PATCH.com:
CLICK HERE for a post on our Bahoukas Antique Mall site with a bit more info on the canning industry.
Below are some samplings of the many labels our Casual Historian has in the Bahoukas Havre de Grace History MuZeum located in the Bahoukas Antique Mall.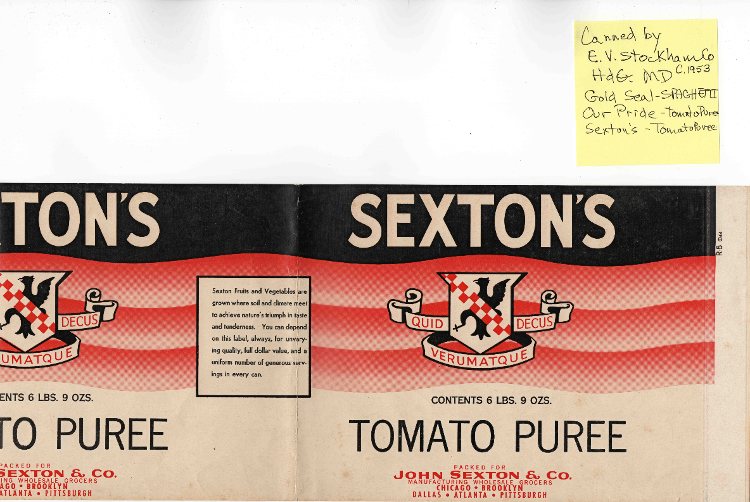 Canning labels are beautiful graphics and would lend a wonderful style to any kitchen decor. These are not Havre de Grace, but the labels do show the beauty of the labels.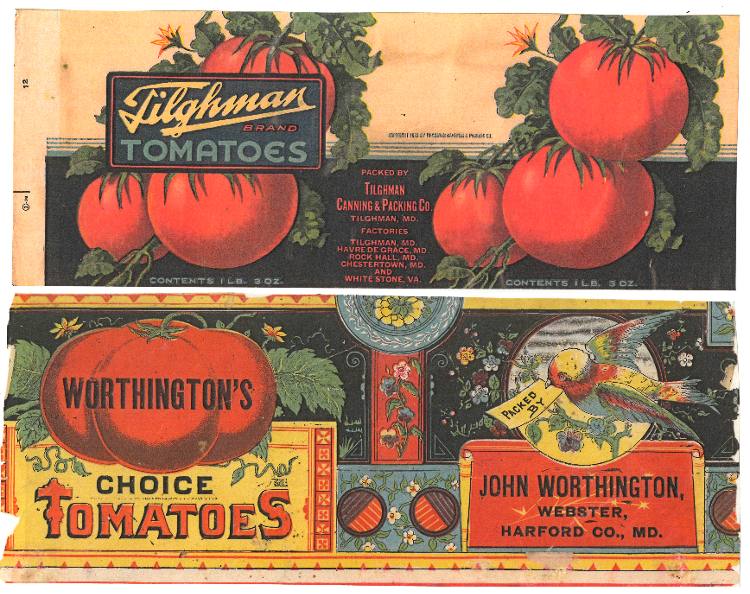 The SEMPER IDEM brand means 'always the same.' The idea that their canned goods were always consistent quality – semper idem. They were canned in Havre de Grace by F. S. Maslin.

Seneca Cannery is probably the most well-known in Havre de Grace. Of course, the fact that the building still exists and now operates as an antique shop helps! Architecturally, it's an intriguing building.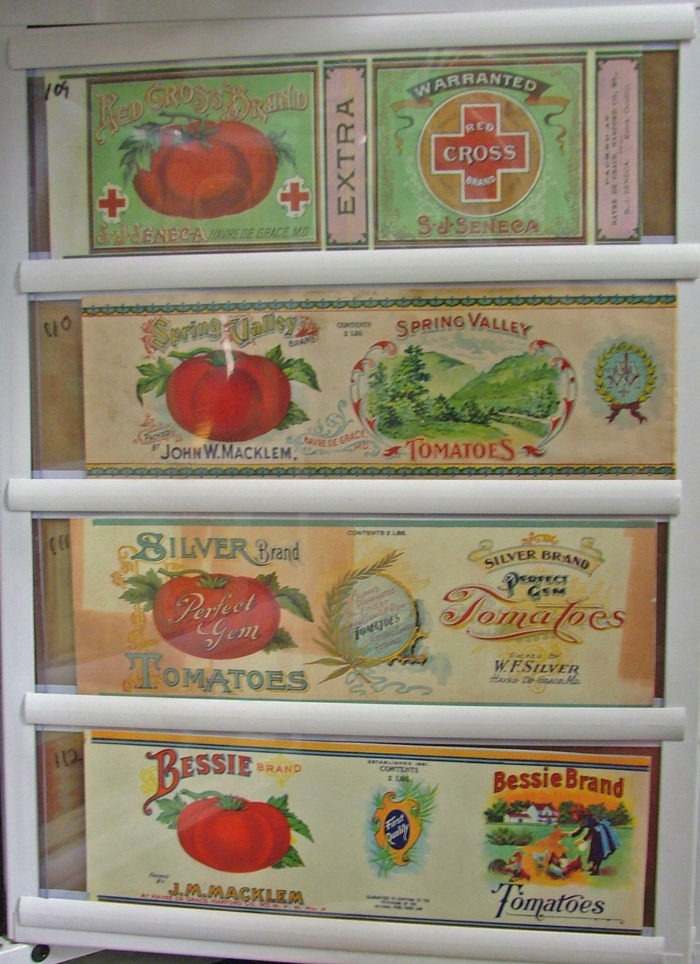 As you can see, many of the labels are absolutely stunning designs.
Stencils for Canning Boxes
Bernie Bodt also introduced the metal stencils to our casual historian during his tour of the Canning Exhibit at Steppingstone Museum. The wooden boxes that they packed cans into for shipping came flat. They were put together and then stamped on one side with the brand and packer information at the canning factory.
Check out these metal stencil samples copied on paper: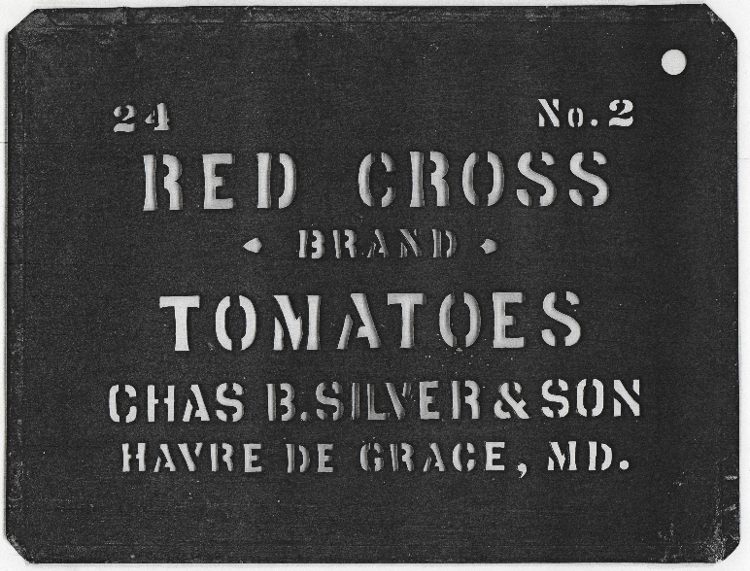 A Performance—Not Unusual

This customer marveled at our service—Why?

The other morning, we found a sailing vessel tied up at our dock unannounced. The Captain had an order for a full boat load of Sanitary Cans, in cases, from a good customer located on one of the tributaries of the Chesapeake Bay, where rail service is not available.

The order said PRINTED Cases. In an hour's time, we were loading the boat and no delay ensued! What enabled us to do it?

The well equipped Wooden Box Plant which we operate in conjunction with our Can Manufacturing proposition —we did not have to wait a day or two to have Printed Cases furnished by an outside Box Manufacturer. We are the only Can Manufacturing Plant operating a Box Department as well. Synchronizing our Box operations with Can Manufacturing is one of the many reasons for our slogan Southern Service Stands the Strain.

Southern Can Company Baltimore, Maryland

from THE CANNING TRADE October 2, 1922 A DOZEN CAN TALKS — Number Two
From the internet archives
In our next episode, we'll share a bit of information about tokens used not only in the canning industry but by merchants as well.
Yes, our 'casual historian' is always waiting for your stories and any memorabilia you may want to share.
Remember, don't throw the Havre de Grace 'stuff' out when you're cleaning out a home, settling an estate, or just 'downsizing,' without checking in with George. Don't give him cause to cry!!!
Please SHARE these posts and SUBSCRIBE to his youtube channel.