The featured image shows a photo of the Hatem Store on the corner of Franklin and Stokes in Havre de Grace. It operated from 1918 into the early 1960s.
Brief History of the Hatem Store
Thomas and Tillie Hatem operated the store from 1918 – 1930. Then they sold it to one of their sons, Joseph Hatem. He called it the 'House of Bargains.'
Many folks recognize the Hatem name from the Hatem Bridge (click here for more details of the bridge) which crosses the Susquehanna River from Havre de Grace to Perryville following Route 40. It was named after Thomas J. Hatem.
Games Before Arcades
Our 'casual historian' has purchased a number of game machines that were once available to play in the Hatem Store. He is truly appreciative of the family of the late Rose Mary Hatem Bonsack for their willingness to sell these machines to him for his Havre de Grace History MuZeum.
Of course, we start with the beautiful National Cash Register of 1910.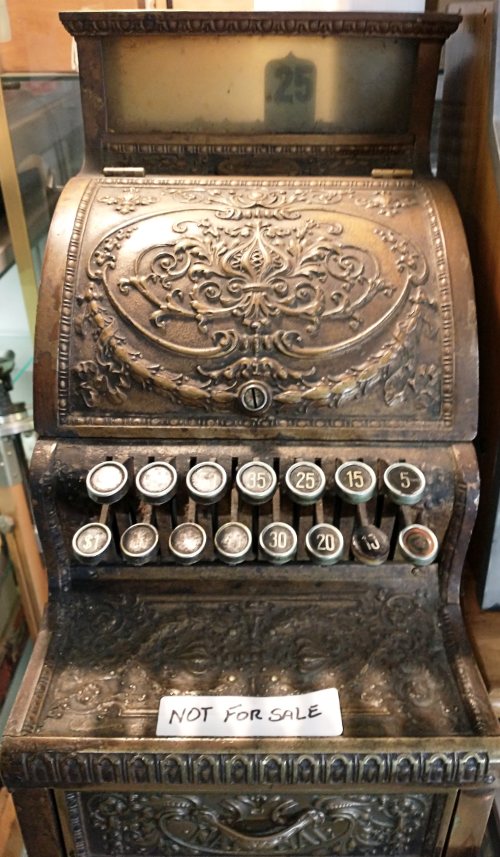 Trade Stimulator Game Machines
Next we have the 1930s Nickel Slot Machine. And yes, all of these machines work!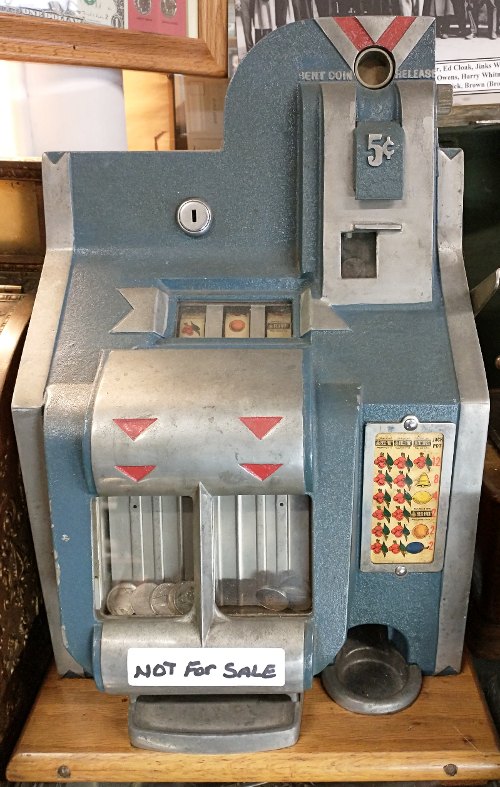 An interesting machine is the Penny Gumball Horse Racing Machine. And yes, there are still gumballs in it!!!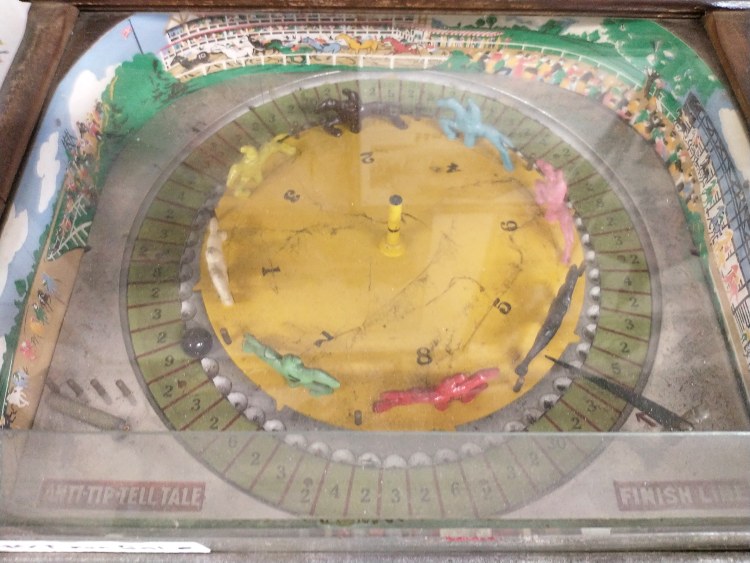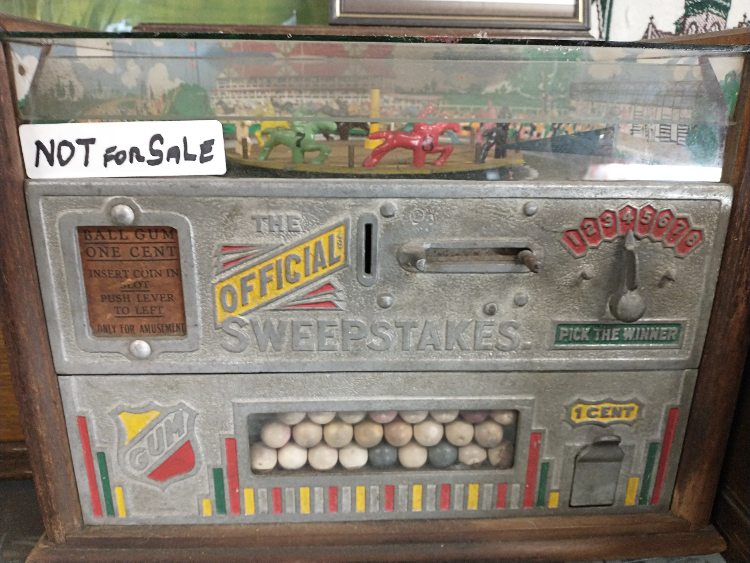 Similar to a pinball machine is the BaffleBall Machine. It was a nickel to play.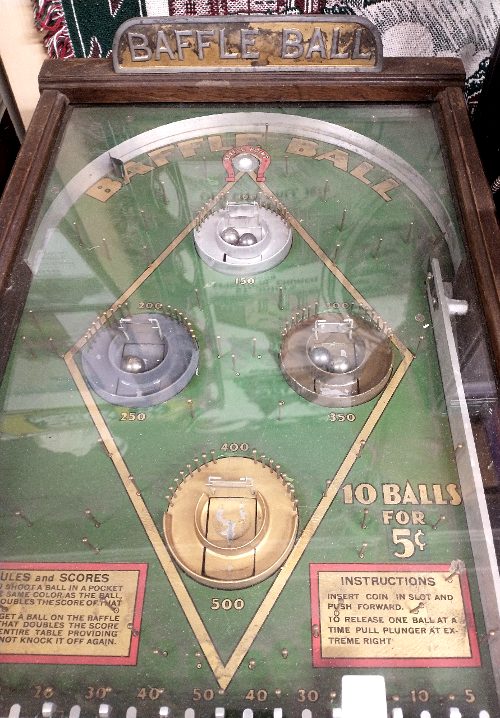 A most intriguing one is this Trade Stimulator Machine by Pinchette.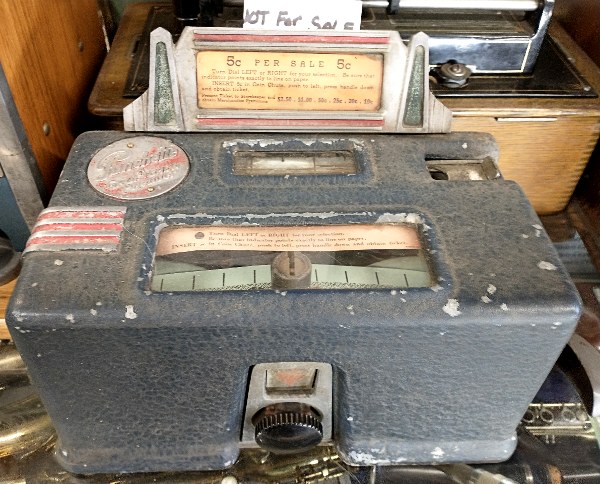 Finally, we have the Amberola, which you can see just behind the Trade Stimulator Machine. It used round wax discs.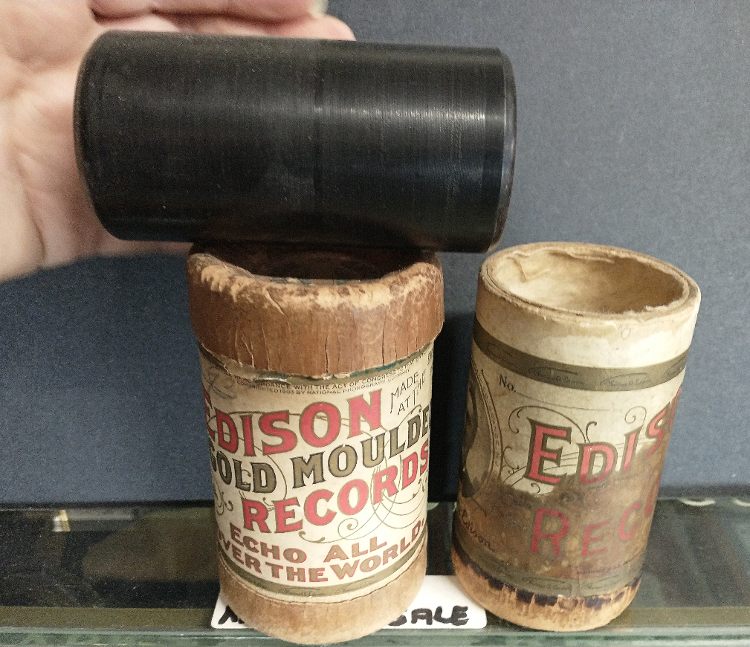 The above video does a great job of explaining how this vintage amberola works. Fascinating!
These machines can all be seen at Bahoukas Antique Mall in the Havre de Grace History MuZeum cases.
Yes, our 'casual historian' is always waiting for your stories and any memorabilia you may want to share.
Remember, don't throw the Havre de Grace 'stuff' out when you're cleaning out a home, settling an estate, or just 'downsizing,' without checking in with George. Don't give him cause to cry!!!
Please SHARE these posts and SUBSCRIBE to his youtube channel.