Quackers Productions, Inc. was a business operated by Chuck Maslin, we think in the 1990s. Not only did Quackers bring amazing bands to Havre de Grace as fundraisers for museums and other non-profits, but also brought comedians who entertained at MacGregor's Restaurant.
Karen Green (1953-2020) enjoyed being a stage manager for Quackers Productions. CLICK HERE for an article about Karen. CLICK HERE for her obituary. Karen was a well-respected and loved community leader in Havre de Grace. She touched the hearts of everyone she met. Our youth benefitted tremendously from her leadership with the HdG Parks and Rec. programs. (She is still missed – especially when it's time for the Halloween Parade!)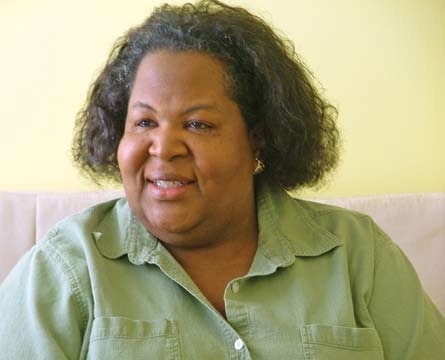 We've shown in earlier posts the many concerts that were brought to Havre de Grace for the Seafood Festival. Here are a few more items we received from Diane Smith. Diane's sharing of her collection reminds us of the amazing community we live in! Thank you, Diane.
4 P.M.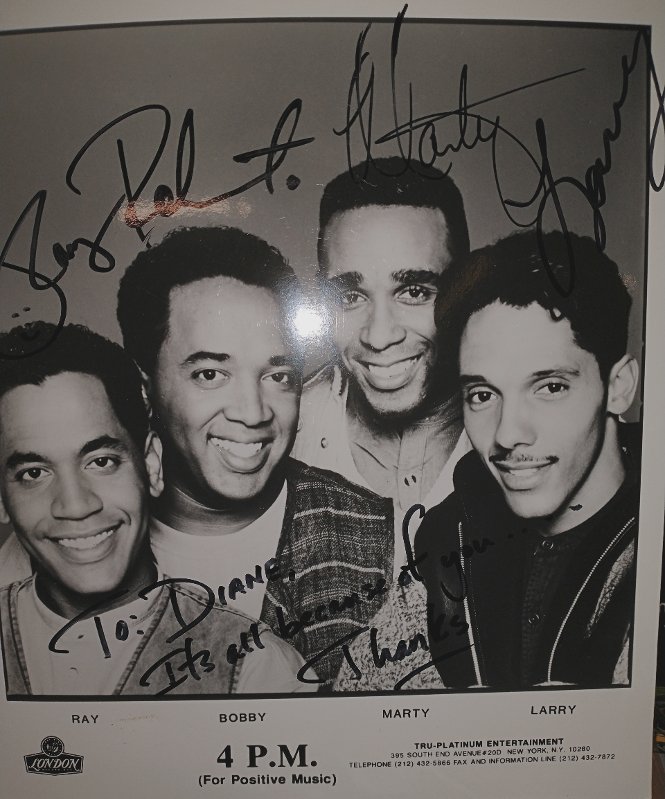 Oak Ridge Boys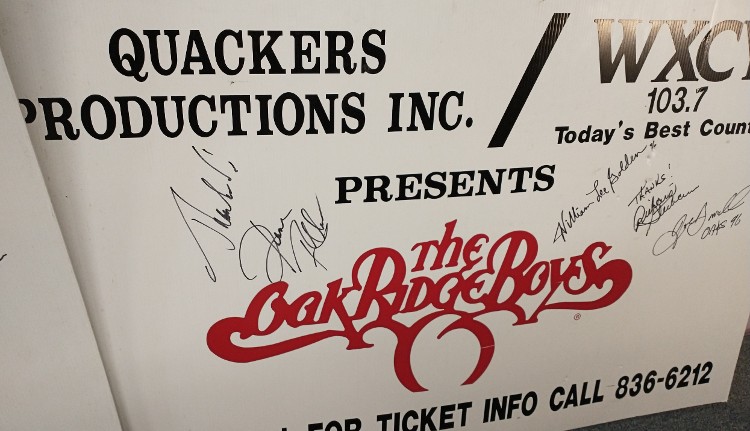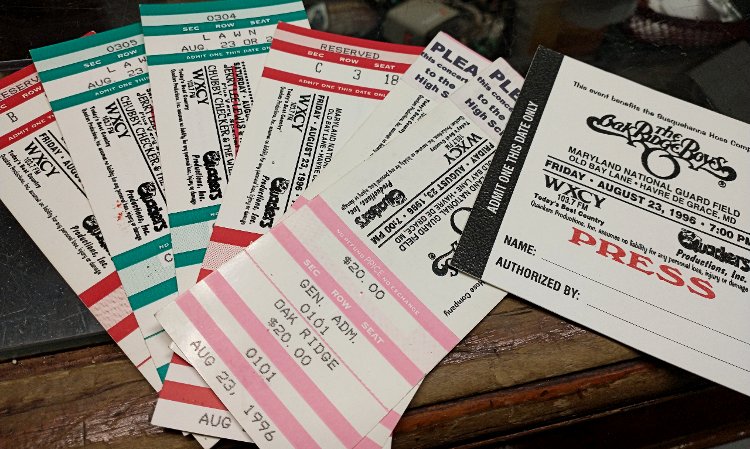 Beach Boys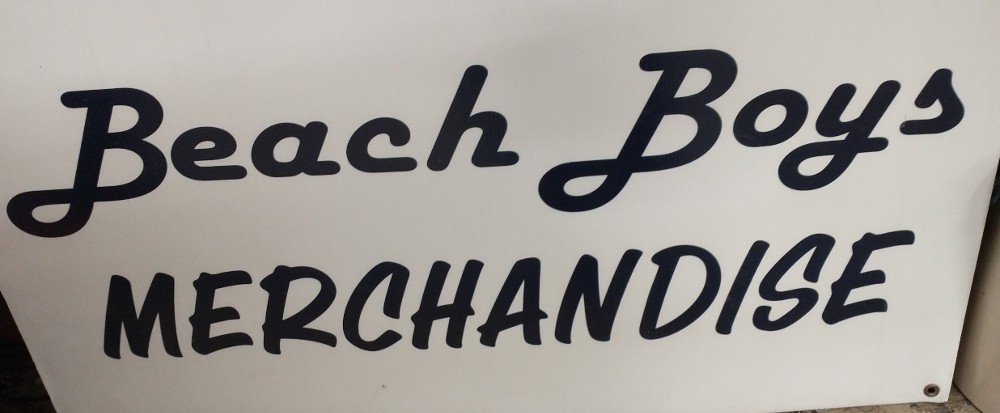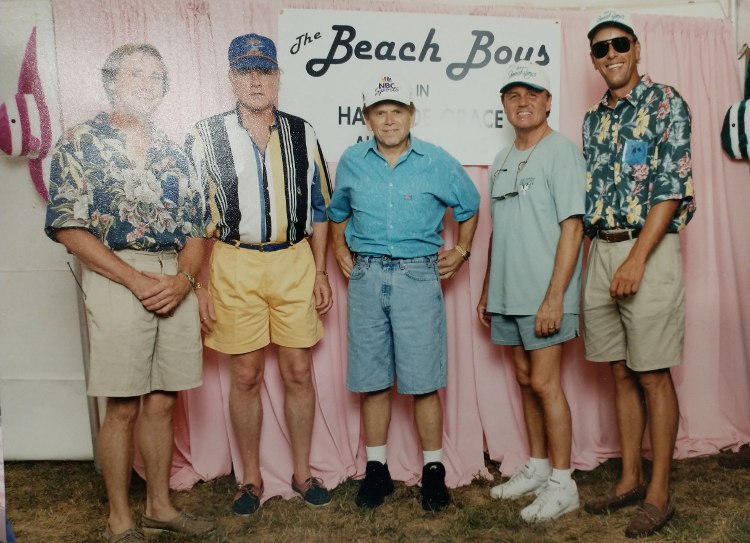 Three Dog Night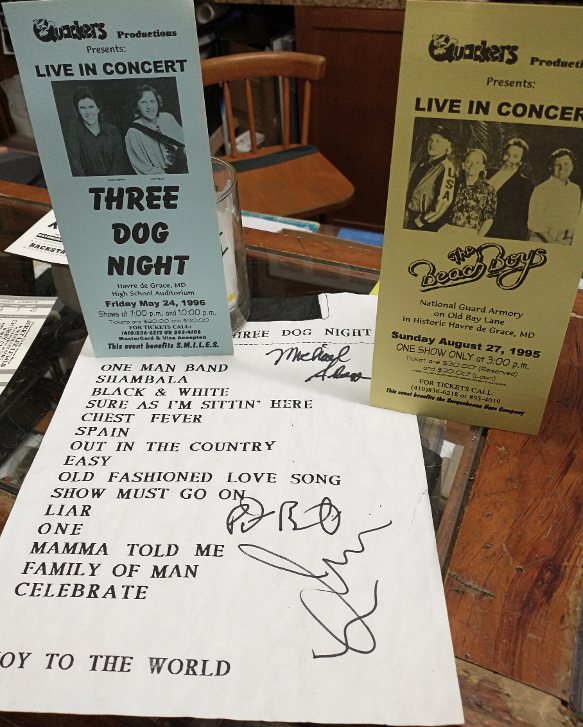 Jerry Lee Lewis and Chubby Checker
But did you know that we were also entertained by Jerry Lee Lewis & The Killer Band and Chubby Checker & The Wildcats (1996) at the Maryland National Guard Field? Yep!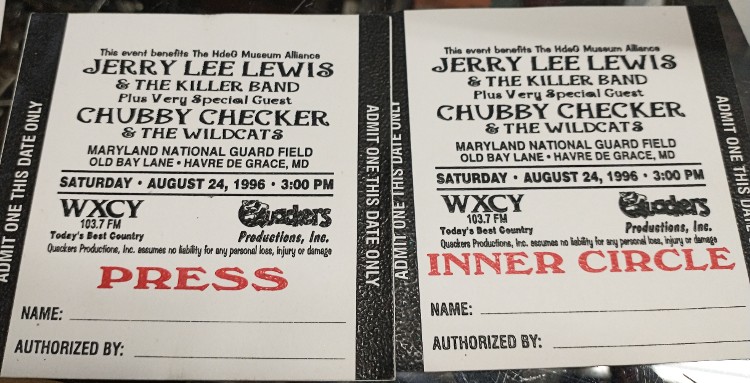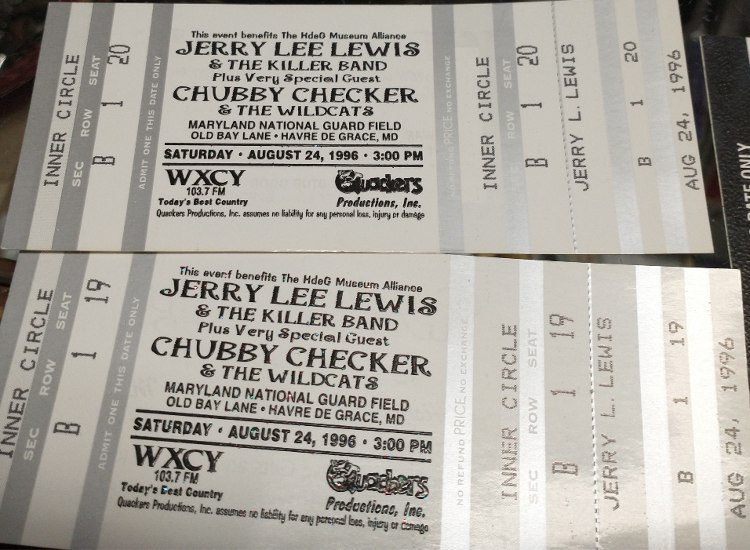 And even …
The Amazing Kreskin!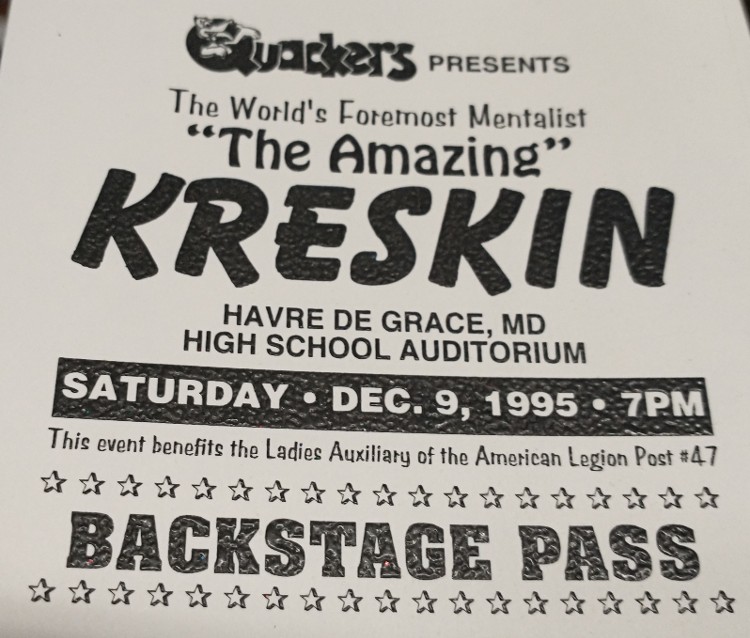 Havre de Grace continues to be an amazing community celebrating the ARTS everywhere you look from wall murals, art galleries, and art shows to theater, comedy, musicians, and more.
Remember, don't throw the Havre de Grace 'stuff' out when you're cleaning out a home, settling an estate, or just 'downsizing,' without checking in with George. Don't give him cause to cry!!!
Our 'casual historian' is always waiting for your stories and any memorabilia you may want to share.
Please SHARE these posts and SUBSCRIBE to his youtube channel.