Havre de Grace Class of 1960
Harry Jones, who now lives in Florida, recently took George up on his request for memorabilia. Harry sent him a box of photos, newsletters, football programs, and more from his school years when he graduated in 1960.
It's interesting to note that this was the year they had more than 100 students graduating.
The following photo is their 20th High School Reunion in 1980: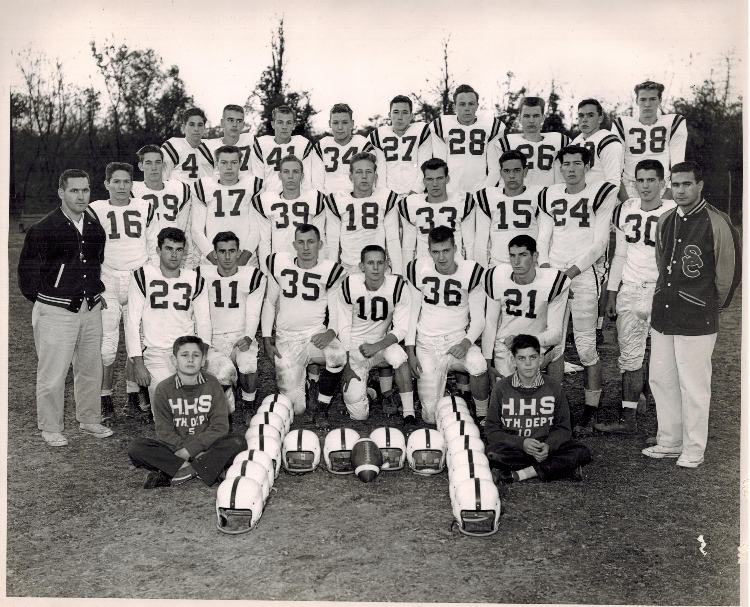 In the photo above, I believe Harry was No. 11 in the photo. Below are a couple of the football programs.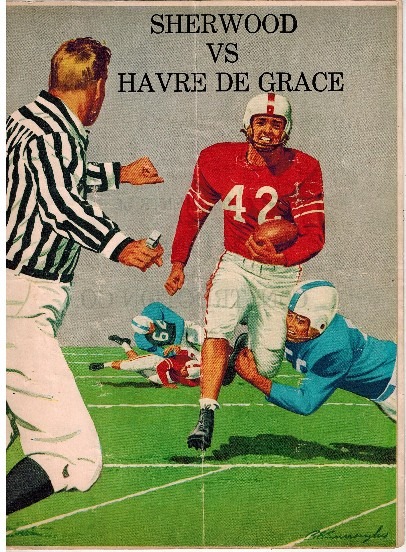 The Gracian
The school newsletter was always interesting, especially when looking 'back.'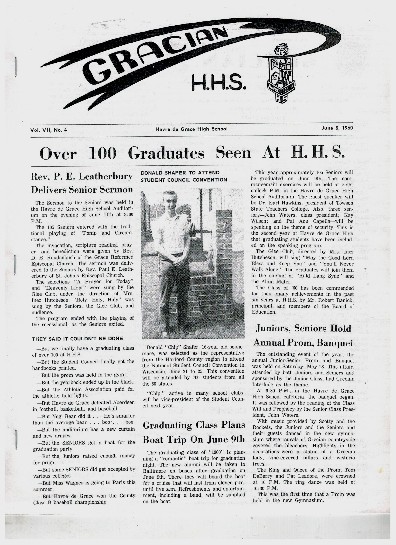 Our 'casual historian' teases with a few lines in the newsletter about Pat Capella (aka Pat Fair) and also Harry Jones – from the graduating class that year.
The two yearbooks Harry sent our 'casual historian' didn't have in his collection. He was thrilled! There is so much you can glean from old yearbooks – even the advertising can give us details!
In the huge scrapbook are many items of interest including Little League/Babe Ruth photos, patches, a Prom Memory Book, and newspaper pages with sports info that also give great info on various businesses from the advertising.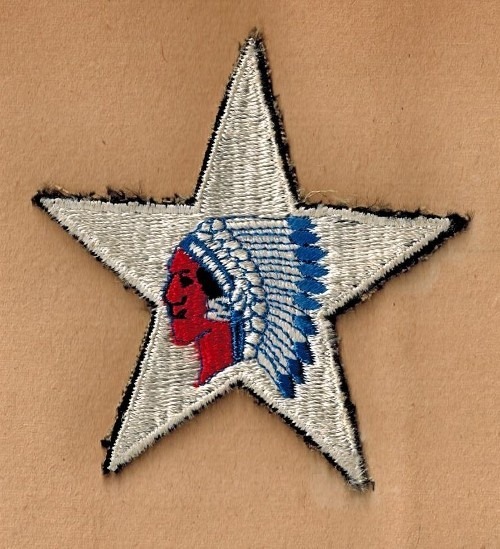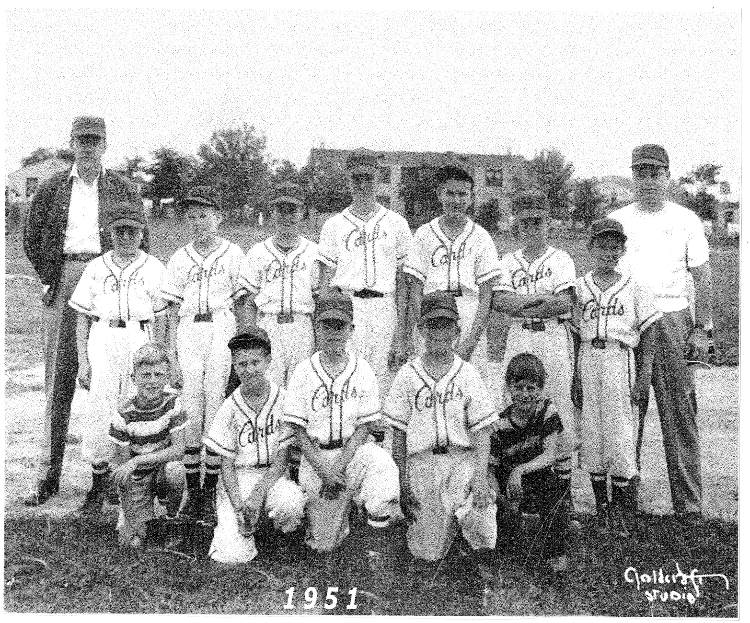 It's exciting to receive a package in the mail from one of our many followers. We look forward to sharing more from others and that you enjoy the memories as much as we do.
Do you recognize anyone in this 1951 – 4th grade Havre de Grace Elementary School photo below?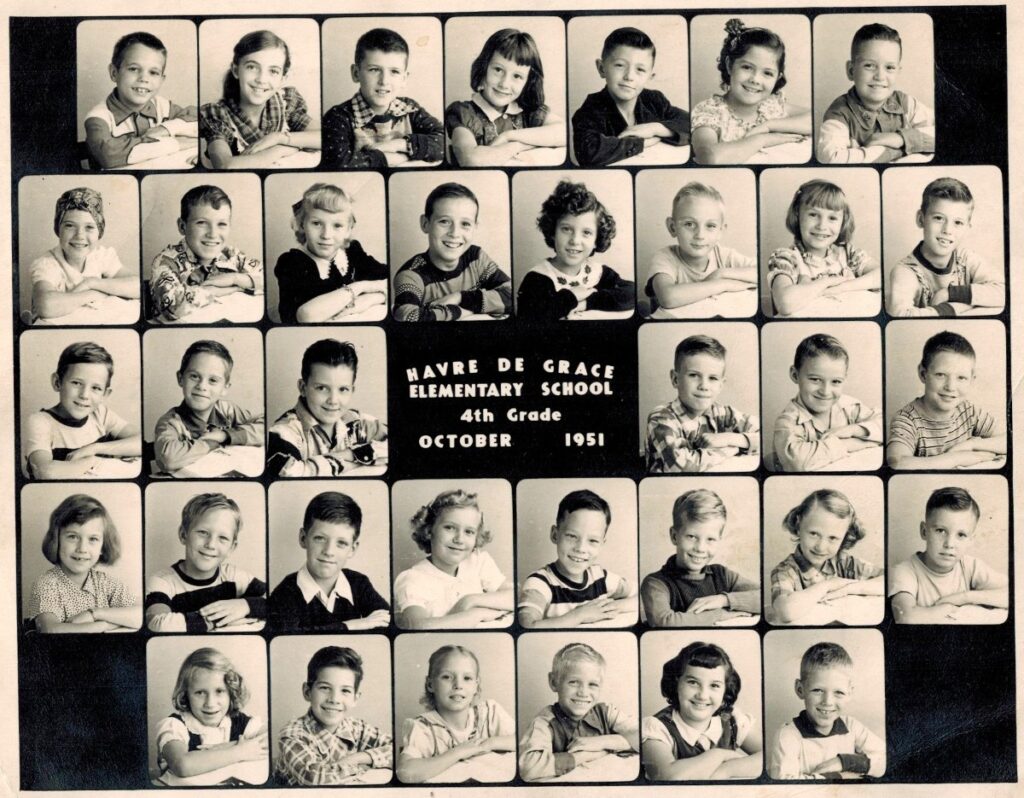 Remember, don't throw the Havre de Grace 'stuff' out when you're cleaning out a home, settling an estate, or just 'downsizing,' without checking in with George. Don't give him cause to cry!!!
Our 'casual historian' is always waiting for your stories and any memorabilia you may want to share.
Please SHARE these posts and SUBSCRIBE to his youtube channel.