J. Noble Mentzer 11/3/1927 – 5/25/2018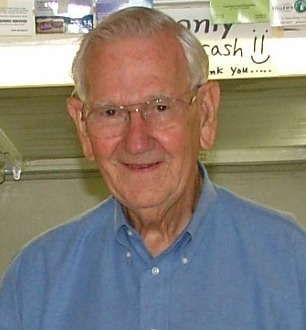 We are pleased to be sharing the Havre de Grace Stories – interviews that Ellie Mencer has done with local residents, adding to the more recent history of our community. Living here since 1996, she fell in love with Havre de Grace. She embarked on her first publication, Lockhouse to Lighthouse, which later became the full-color magazine, Havre de Grace ~ the meeting place.

In 2015-2016 she started to gather interviews so that we could actually hear the stories and not only learn about our city and her history but also gain a bit of wisdom.
The very first audio interview she did was with Noble Mentzer. What an interesting time! We'll be adding an interview each week. Enjoy!
In this episode with John Noble, he talks about his childhood, enjoying the water – hunting, fishing and swimming. He also mentions the two town dumps. Yes, it'll make sense when you hear it. Then he shares the work and joy of the family making home-made ice cream and the fun of having fresh milk delivered on a cold day!
We're working on getting the full length transcripts available for you to download if you choose. Stay tuned. Coming up next is Cecil Hill.