Collections come in all sizes and our 'casual historian' loves to share his treasures. This small assortment of vintage gift boxes will surely spark a memory or two from our long-time Havre de Gracians.
History through Gift Boxes
Stores that printed their names on gift boxes not only were great advertising but decades later, it gives us little clues about stores we might have forgotten. This is a brief post, but we hope the beginnings of a larger collection.
Photo gallery of the items in the video: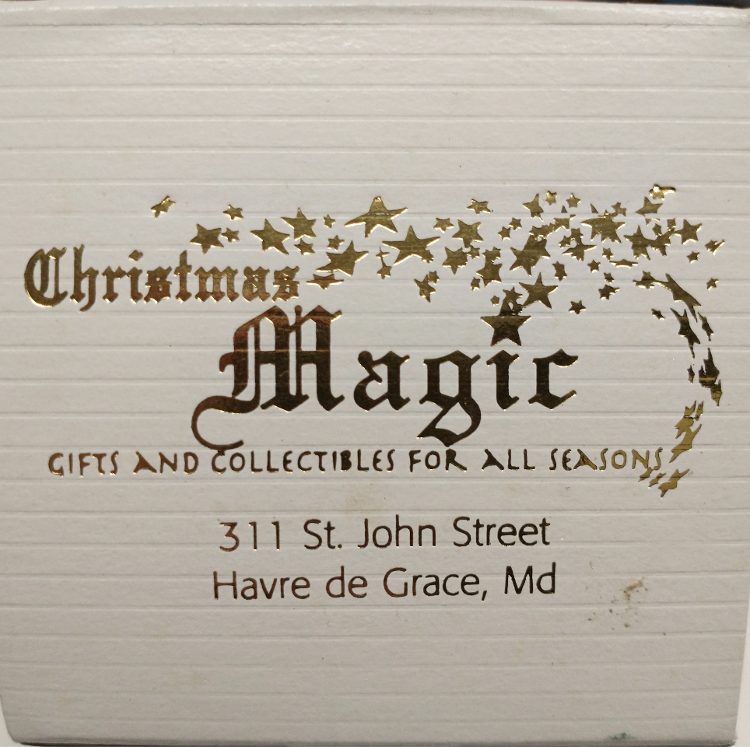 Do You Remember These Shops?
We know there are scores more that we should have in our collection. If you want to share one of yours, we'd be happy to include it. If it's really vintage and you don't want to part with it, send us a photo.
There are so many interesting ways to learn about and preserve our history. Do you have something you'd like to share with our 'casual historian?'
REMEMBER, don't throw the Havre de Grace 'stuff' out when you're cleaning out a home, settling an estate, or just 'downsizing,' without checking in with George. Don't give him cause to cry!!!
Our 'casual historian' is always waiting for your stories and any memorabilia you may want to share.
Please SHARE these posts and SUBSCRIBE to his youtube channel.