Gary Grubb with his sister, Joyce, and the monkey, "Banana Girl"
The Chesapeake Hotel …
Has a long, colorful history. But the 'monkey story' is a bit unique from its racetrack day stories and the likes of Al Capone.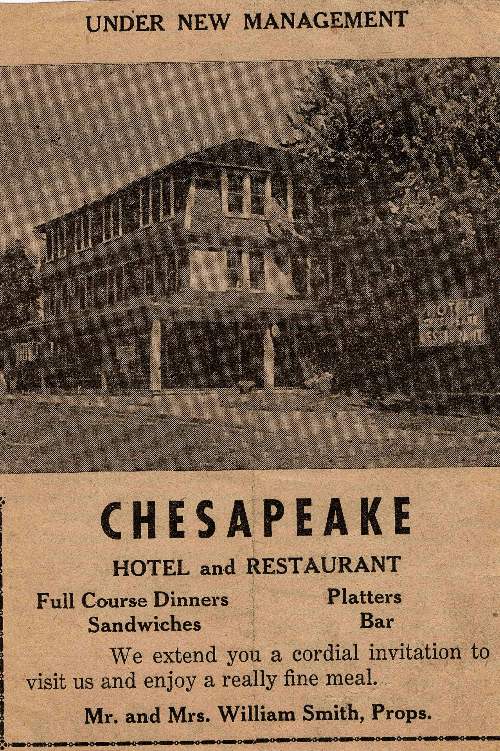 Chesapeake Hotel
… now known as Backfin Blues: Creole de Graw, was a hot spot in town, especially during the days of "The Graw" (our Havre de Grace Race Track).
We'll have more to say in the coming videos about this establishment's history.
But today, we're sharing a lesser-known story about the Grubb family and their pet monkey, "Banana Girl."
Be Careful What You Asked For!!!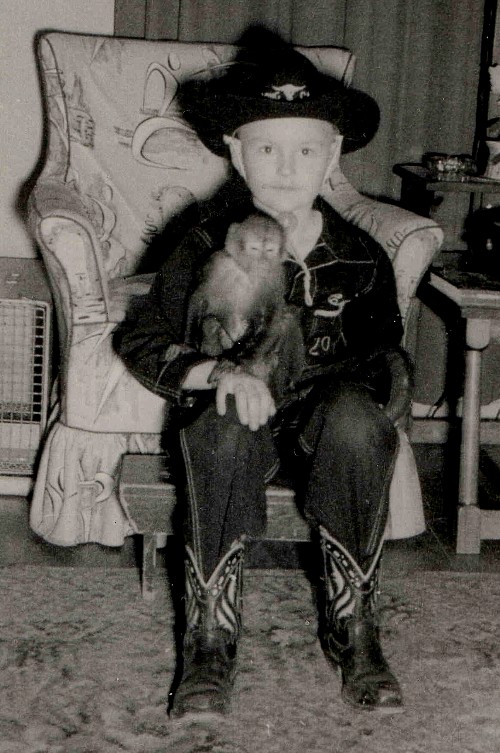 Gary Grubb with "Banana Girl"
Gary not only found a local woman who also owned a monkey to teach him how to care for "Banana Girl." But he definitely had the entrepreneurial spirit. He add a pretty collar and leash and charged kids a nickel to see his monkey.
(We also love the cowboy outfit!)
We hope you're enjoying our efforts to share the stories as well as the memorabilia of 'the casual historian's' Havre de Grace history memorabilia! Be sure to SHARE and also SUBSCRIBE to our youtube channel.