The featured image is a collection of Havre de Grace souvenir plates highlighting the Concord Point Lighthouse.
Collector Plates – not dinner plates
Yes, we're talking about those plates you see in a curio cabinet or hanging on a wall. At first glance, those plates your mom collected may seem pretty irrelevant. But if you like local history, you just might find a few details to add to your research.
While we talking about 'details,' if you know of any history of the Olde Virginia Jar Company, please let us know. We've done a number of searches for its history, but found very little info.
1930s-1940s

These plates George thinks, were bank giveaways. If, for instance, you opened an account with a large deposit, you might get one of these. The backs of the plates have details about the images.
Collector Plate created locally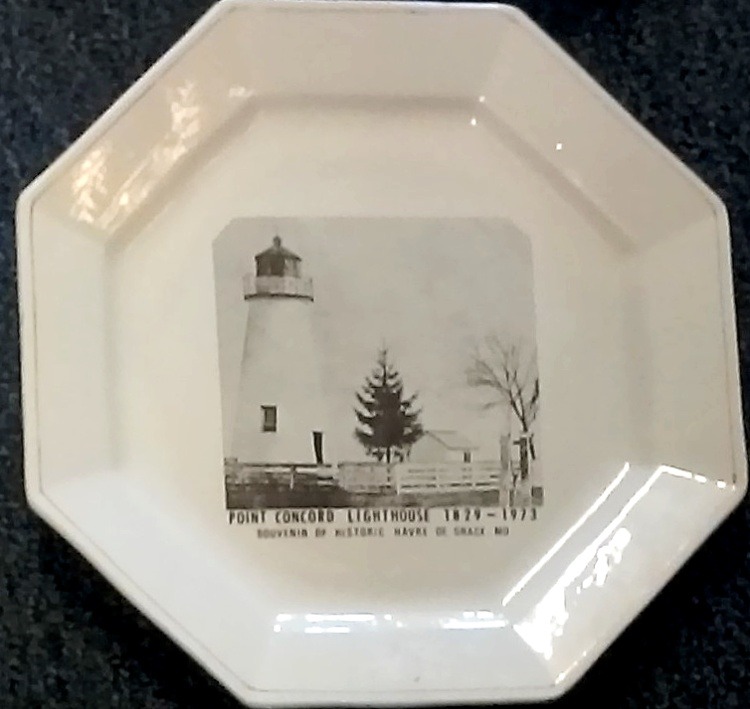 While preparing to create this video, we noticed the little sticker on the back: created by Riverside Ceramic Co, HdG – Ruth Babec. The address came from a telephone directory listing: 723 N. Adams Street.
Business Giveway Collector Plates
Calendar plates as business giveaway plates have been very popular over the years. We have several including a couple from J. Swann Everist (who once operated Mammoth Store) and J. H. Fahey who had a hotel.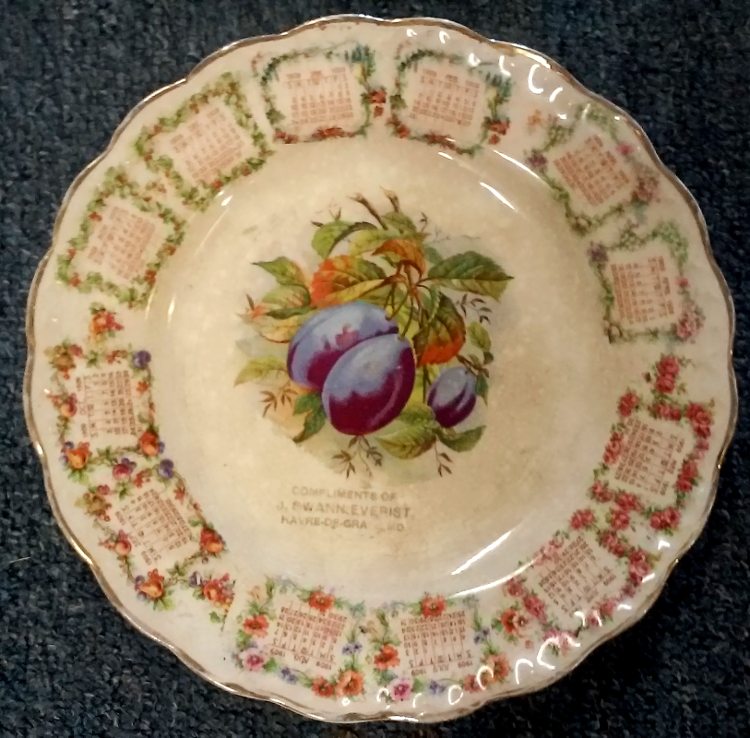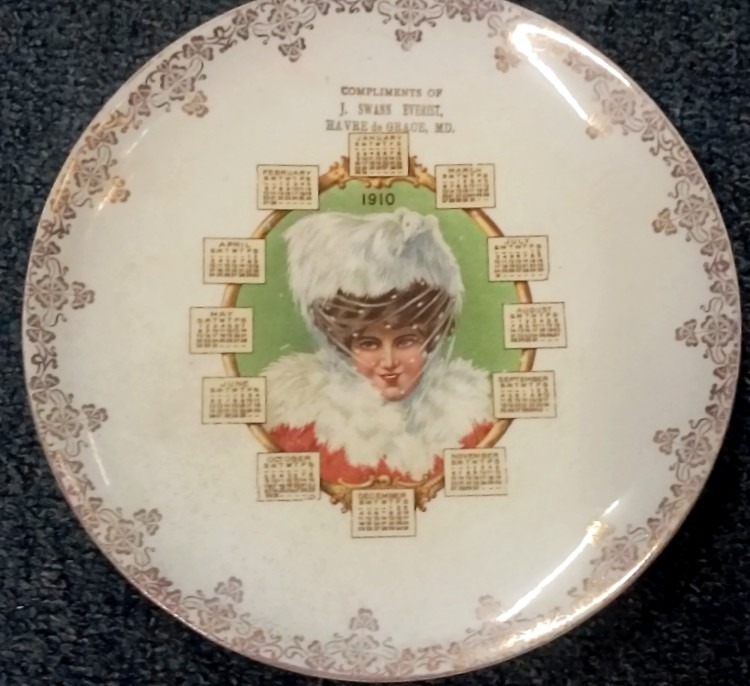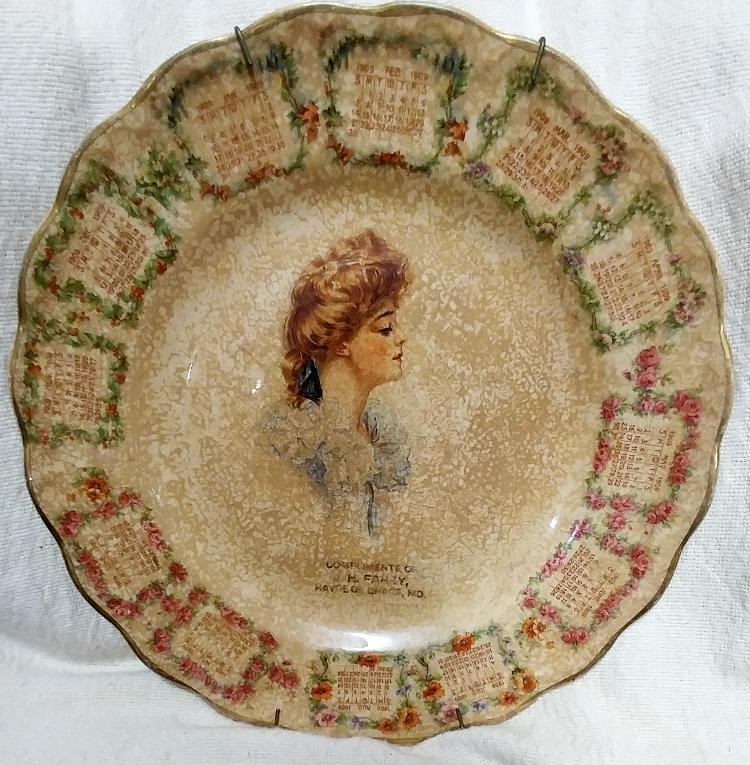 Pitcock Hardware Collector Plates
Of course, Bahoukas Antiques is in the old Pitcock Hardware Store. So this plate, given to him by Liz Mentzer, is a very special part of his collection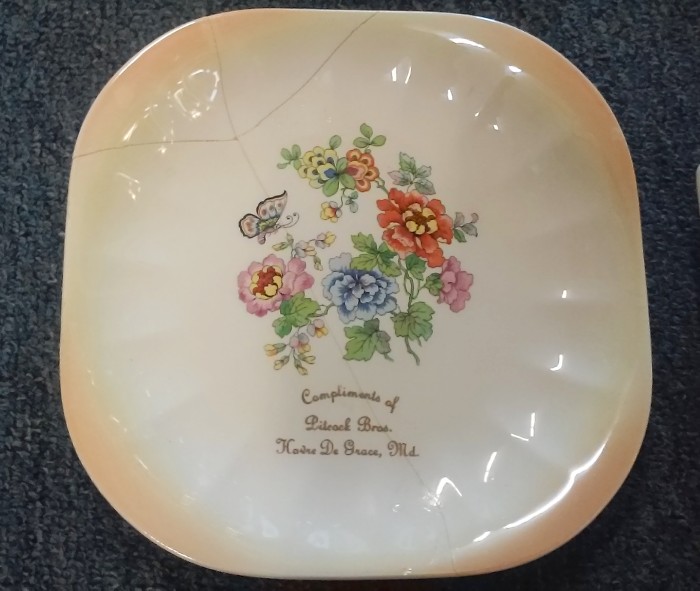 You probably know or have guessed by now, that George LOVES a good yard sale. It's just such a place that a man heard he was looking for Havre de Grace items and especially anything related to Pitcocks Hardware. This inquiry led to a wonderful Collector Plate: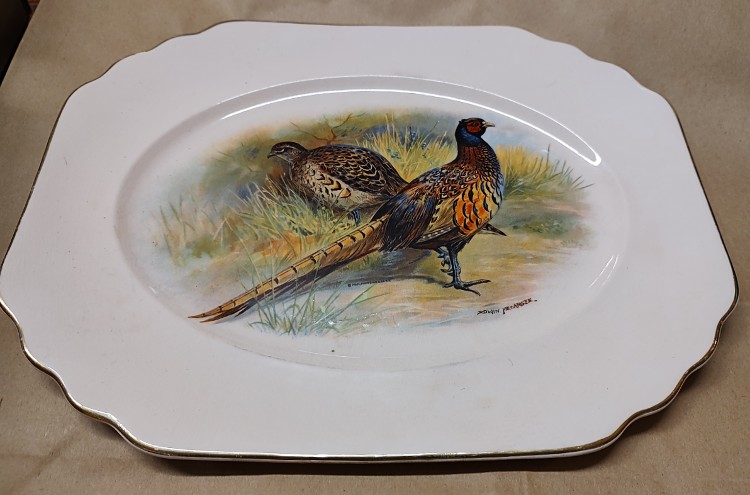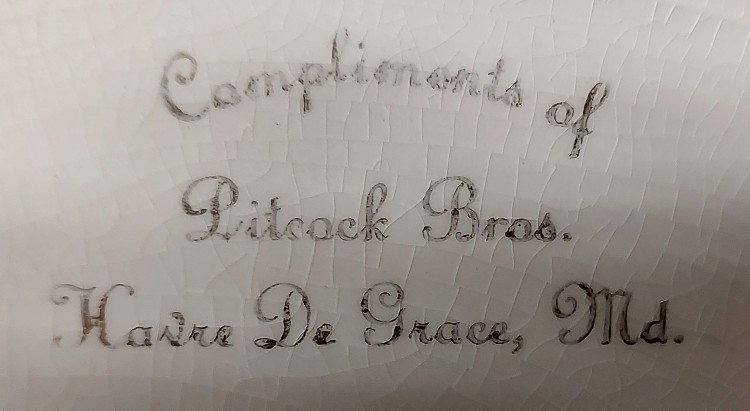 As you can see, history and business details can be discovered by researching collector plates. Of course, if you have anything you'd like to share with George, stop in or give him call.
Yes, our 'casual historian' is always waiting for your stories and any memorabilia you may want to share.
Remember, don't throw the Havre de Grace 'stuff' out when you're cleaning out a home, settling an estate, or just 'downsizing,' without checking in with George. Don't give him cause to cry!!!
Please SHARE these posts and SUBSCRIBE to his youtube channel.