Our 'casual historian' shares a bit of history of some of the hardware stores that used to be in town. Surprisingly, there were quite a few!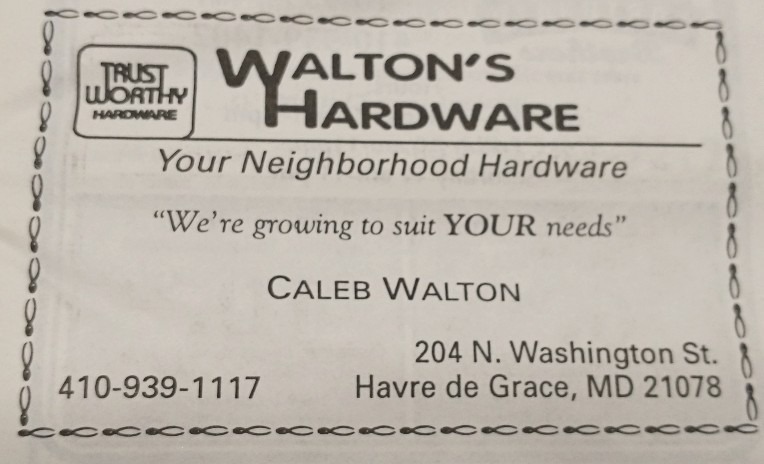 The last one that some of you may remember was Walton's Hardware located in the area where Bangs Real Estate is now at 202-204 N. Washington Street. Caleb was a really great guy. If he didn't have what you were looking for, he'd order it and it would be there the next day or two.
PITCOCK'S HARDWARE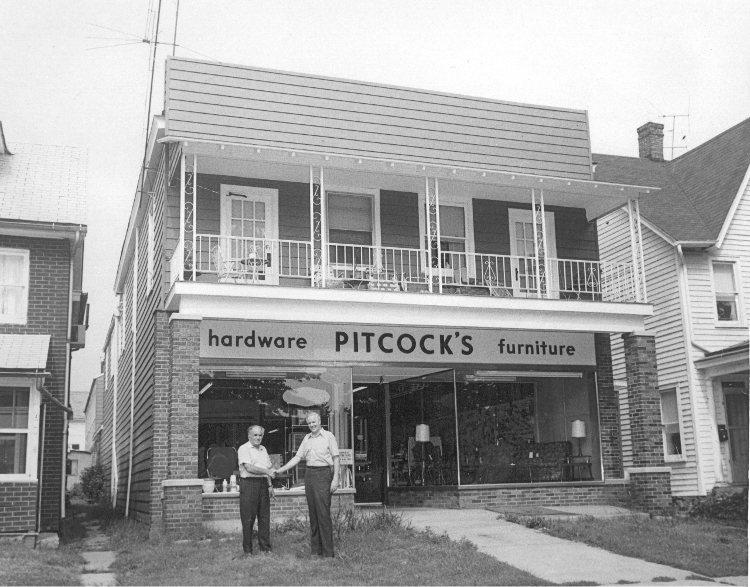 This is where Bahoukas Antique Mall is located now at 408. N. Union Ave. There are many people in town who have fond memories of Pitcock's Hardware. And some of those folks are the reason George started collecting Havre de Grace history.
Many decades ago, the same building was the home of …
Bowden's Sporting Goods and Hardware Store.
Below is a great old photo of the Bowden family outside the store.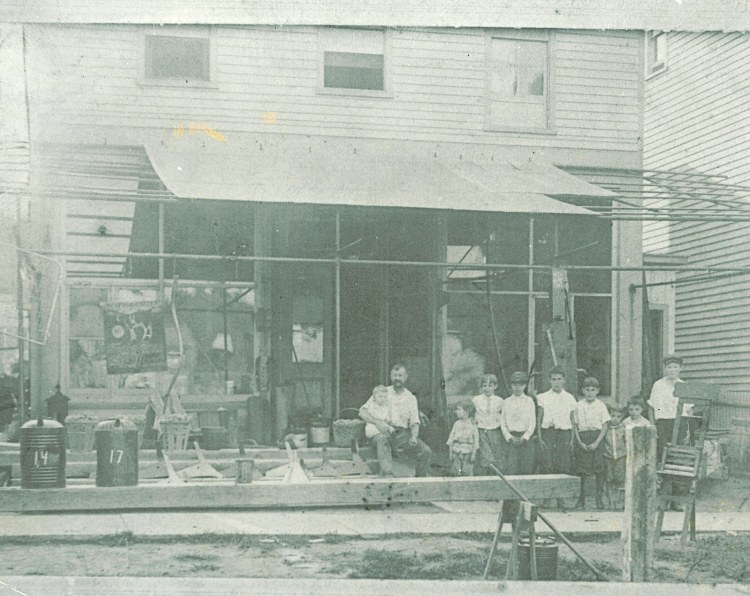 HECHT'S HARDWARE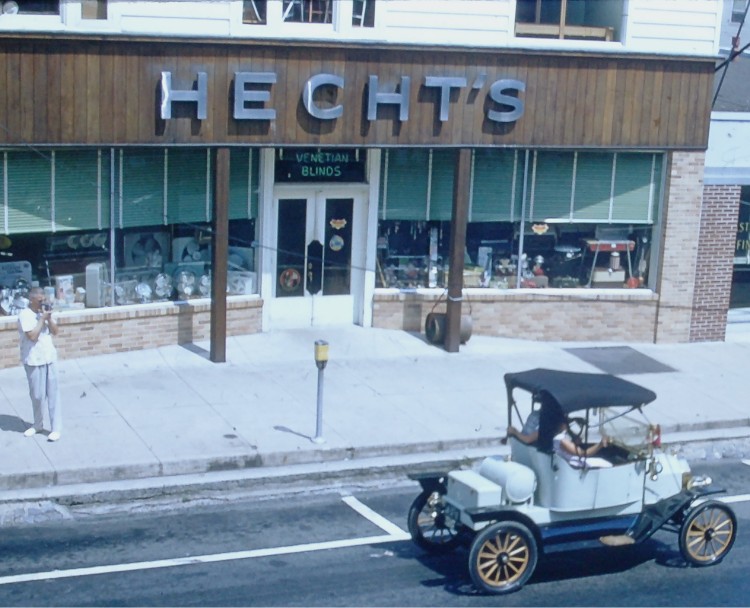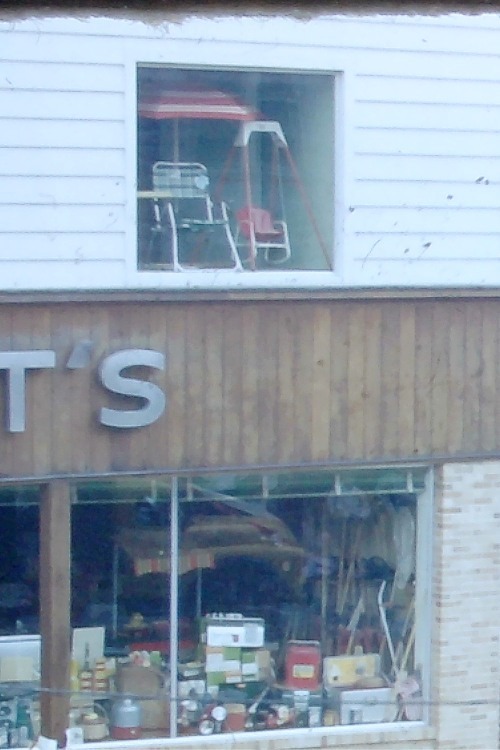 Located at 205-207 N. Washington St., there are still a lot of local residents who remember this store. The upstairs window was utilized for a display and a number of local folks remember when Santa Claus would be displayed in that window for the Christmas Holidays. Here are a few advertising items from Hecht's Hardware Store.
You can learn more about it on Marita O'Connell's site: Historic Havre de Grace
There are lots of photos on our Facebook page at George Bahoukas Wagner.
The oldest hardware store our 'casual historian' found was a news article celebrating the old
C. C. PUSEY and Company Store.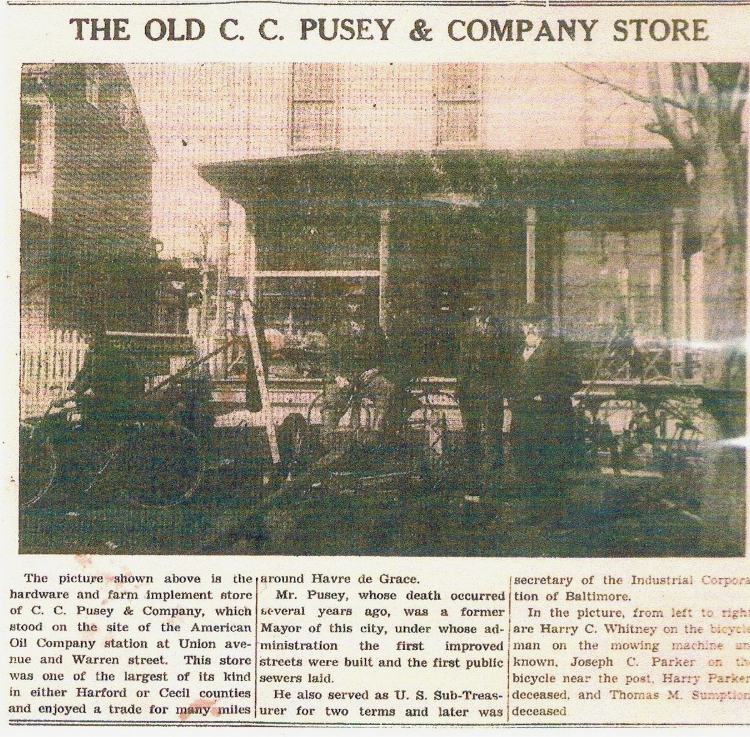 Located at the corner of Warren Street and N. Union Avenue (now a parking area), it was one of the largest of its kind in either Harford or Cecil counties and enjoyed a trade for many miles around Havre de Grace (from the article). After C. C. Pusey, it became…
SADLER'S HARDWARE.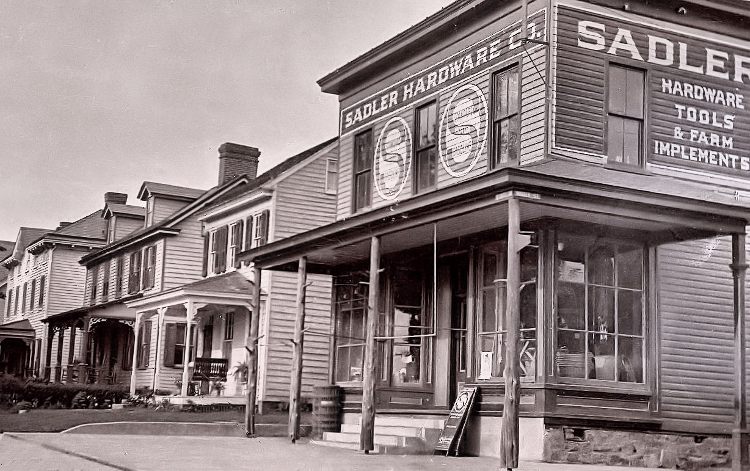 Notice in the photo the columns holding up the porch are tree limbs that still have the nubbins of branches on 'em.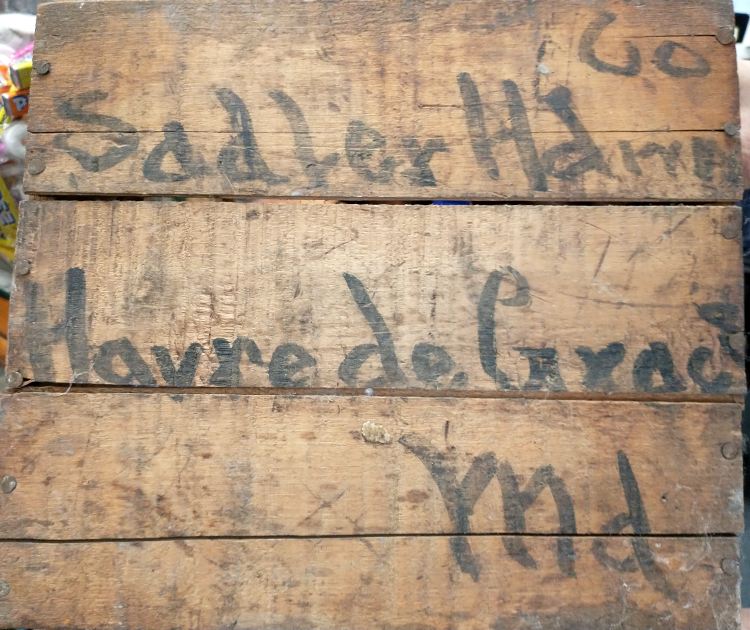 One of the items in our exhibit is a wood crate from Sadler's. Although our 'casual historian' mentions it was for 'cannon balls,' it was actually Cannon Ball folding-sliding garage door set combinations. (oops!)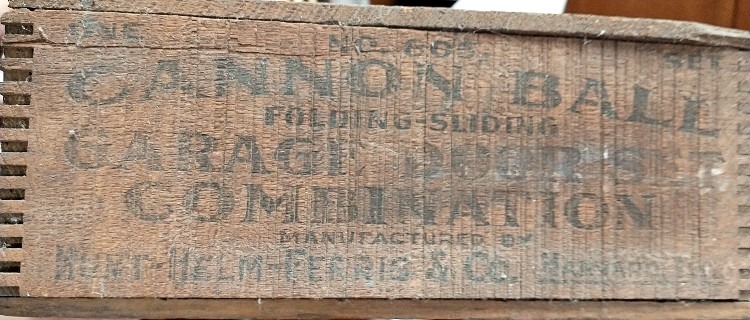 As our 'casual historian' gathers more info or items related to these hardware stores (or others), we'll be sure to add a post.
REMEMBER, don't throw the Havre de Grace 'stuff' out when you're cleaning out a home, settling an estate, or just 'downsizing,' without checking in with George. Don't give him cause to cry!!!
Our 'casual historian' is always waiting for your stories and any memorabilia you may want to share.
Please SHARE these posts and SUBSCRIBE to his youtube channel.